Opinion: research found that women in rural Sweden are more appreciative of the role nature plays in enhancing quality of life
Against the current backdrop of social distancing, a national plea to take a walk on the wild side throws a timely spotlight on the environment and its effects on our quality of life. But does nature and the environment benefit everyone in the same way? It seems not.
Recent research examined the influence of place on ageing and quality of life amongst mid-life women (mid-40s to mid-60s). The findings show similar perspectives between those in the rural regions of Värmland in Sweden and Connemara in Ireland, but also reveal a number of marked differences.
Although quite diverse in terms of population size and density, both regions are classified as rural. However, whether a person identifies one's place or oneself as rural or not is linked to personal perceptions on place. How we identify with our place, and how that influences our quality of life, particularly as we age, conflates with our levels of place attachment. This concept is best understood at micro, meso, and macro levels, extending from our house and garden, to our neighbourhood, to our region, and even to our country.
Are these women from Sweden more or less attached to their rural place than their counterparts in Connemara? With regard to this study, it is best answered by examining research participants' narratives around nature and the natural environment. Women from both regions comprised a mix of those indigenous to the area and those who chose to live there, for multiple reasons including the lower cost of housing, and the perception of more intimate community relationships.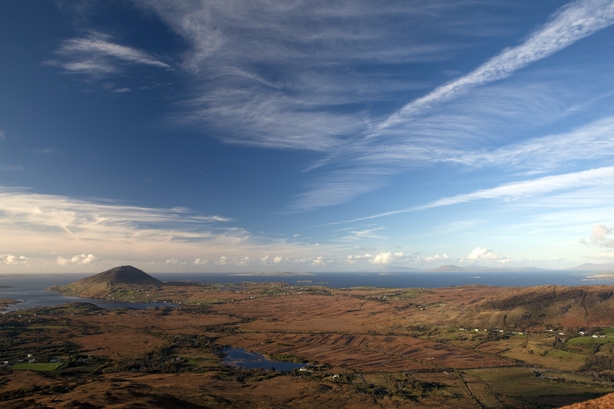 But while all research participants flagged the natural environment as an enhancement to quality of life, marked nuances in narrative surfaced between the two regions. Those living in the world-renowned beauty spot of Connemara tended to understate the region's positive characteristics, whilst those of the Swedish study enthused wholeheartedly on the aesthetics of space, pace of life, landscape, and wildlife.
Furthermore, all participants of the Swedish study consciously used their rural environment on a daily basis to augment their quality of life. The appeal to Swedish participants of forests, lakes, wild animals, flora and fauna and the ability to forage, cycle, swim and fish proved to be high influencers of quality of life. It also acted as a counter-balance to reports of harsh winters and limited rural socio-economic amenities. In contrast, most participants of the Irish study enjoyed their rural environment in a more passive way, alluding to its fine qualities of fresh air and clean waters, but choosing to engage with nature in a more casual fashion, perhaps with a daily stroll.
Attempting to compare the influence on well-being of environmental green (land) and blue (water) space on two such diverse geographical regions as Connemara and Värmland is difficult: as we know, the devil is in the detail. This study is not a popularity contest between Les Lacs du Connemara and My Silver Lining. Connemara's hills, beaches, loughs, and islands, not to mention its many social attractions, are after all, legendary, and were amplified by a number of participants, albeit in a more oblique manner.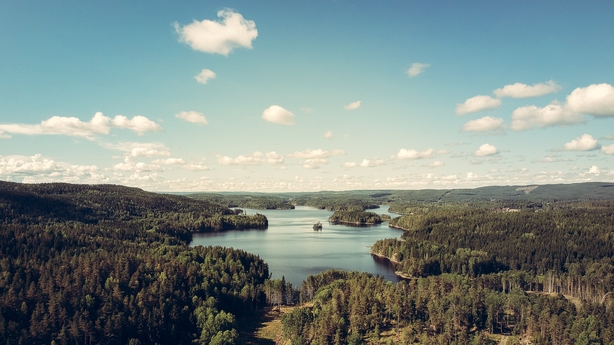 There are a number of reasons to account for regional divergence, but findings from this particular study suggest a much greater appreciation by Swedish participants of the role that the natural environment plays in enhancing quality of life and ageing. Consequently, place attachment appeared to be stronger amongst participants in the Värmland region.
Having an understanding of the value placed on the natural environment can and should help to inform policy decisions that support the well-being of older women in all environments, including rural. By appreciating the connections between place and quality of life, we are better informed on how to plan and manifest environments that add value to life. How rural women engage with nature and what they think of rural living really matters.
How they feel the natural environment impacts upon their lives as they grow older can inform discourse around "palettes of place", comprising green and blue space and therapeutic landscapes in both rural and urban areas. After all, what is good for rural ageing and quality of life is likely to be good for ageing in all environments.
Research from this rural study strongly suggests that a good life is indeed influenced not just by our natural environment, but by how we perceive and engage with that place. So, for goodness sake, let's follow Lou Reed for that walk on the wild side.
The Swedish research for this project was funded by the Royal Irish Academy's Charlemont Grant Scheme
---
The views expressed here are those of the author and do not represent or reflect the views of RTÉ
---