Opinion: other factors than time are important when assessing the impact of screens on development in early childhood
By Suzanne M. Egan and Chloe Beatty, Mary Immaculate College
Many parents may currently find themselves depending on phones, tablets, or televisions to keep young children occupied as they juggle working from home, home schooling, entertaining, caring for children and other responsibilities. Some parents may be wondering "how much screen time is too much?", but focusing on the amount of time young children spend on screens is not necessarily a useful metric to consider in isolation. Other factors are important too when assessing the impact of screens on development in early childhood. The current crisis has made some of these factors particularly salient and highlighted the importance of a strong research evidence base.
As devices such as smartphones and tablets are relatively recent additions to our homes (with the iPad only being released nine years ago), it means that research investigating the effect of these newer devices on early child development is also relatively new. The range of screen activities and content that are now possible for young children to engage with have also increased over the last decade. Research investigating the impact of these activities, content and new devices on development is therefore still at an early stage, with new and often conflicting findings emerging on a regular basis.
From RTÉ Radio 1's Drivetime, psychotherapist Joanna Fortune on April 2019 World Health Organisation guidelines on how much screen time young children should be exposed to
An important point to consider when we think about the impact of screen use on child development, is exactly which aspect of development we are referring to? Children's development includes physical, cognitive, social and emotional changes. There are also multiple specific aspects of development within each of these areas that can be considered (eg, attention, language, reasoning), but often a single research study will be aimed at one specific aspect of development.
When discussing the impact of early screen use, it is essential to consider the developmental focus of the research, the age of the children in the study and exactly which aspects of screen use were measured (eg, activity, content, time). For example, some research shows that time spent watching television can displace time spent in other play or physical activities, with TV watching linked with obesity and issues with early physical development. In comparison, other studies that have found that watching educational content and age-appropriate programmes, such as Dora the Explorer or Blue's Clues is associated with enhanced language development.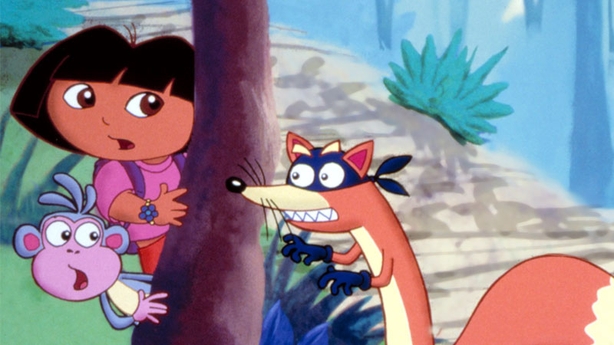 While research helps us to understand the impact of screen use, it is important to note that findings from any one research study should not be over-generalised to all children, or all aspects of development or all types of screen use. Other factors that play a role in child development, such as parents' income or education levels, may also play a role in screen use in a family. Our research suggests that some of these family factors are more strongly associated with early cognitive and social development than screen use itself.
Our research also suggests that a number of screen-related factors need to be taken into account when assessing the impact of screens on early development. One potentially useful way to consider the impact is to think about the screen Activity and Content, as well as the Time 
Activity: is the screen activity social, educational, or mainly for entertainment purposes? Can a parent or other adult engage in the screen activity with the child?
Content: is the screen content age-appropriate? Does the content involve interaction and active engagement by the child or just passively watching the screen? Does the content support learning?
Time: how much time is spent on different types of screen activities? Does screen time interfere with relationships or with other activities, such as mealtimes, sleep or outdoor play? Is there screen-free time for all family members at some point in the day, such as during meals?
We need your consent to load this rte-player contentWe use rte-player to manage extra content that can set cookies on your device and collect data about your activity. Please review their details and accept them to load the content.Manage Preferences
From RTÉ Radio 1's Ray D'Arcy Show, psychologist Sue Palmer on the toxic effects of screen time on young children
To put these into practice, consider the difference between a video call with grandparents versus watching a cartoon that an older sibling has on the television. The video call is an interactive social activity, with age-appropriate content, and the parent may join the call to support the young child with vocabulary, language and communication.
In contrast, watching the cartoon may not involve much social interaction with the sibling, active engagement with the screen and the content may not be age-appropriate. This example is not to suggest that all television watching necessarily has a negative effect on child development, but to highlight some of the differences between different types of screen activities, and the range of screen experiences.
In summary, many factors need to be considered when assessing the impact of screen use on early development, not just the amount of time spent in front of a screen. Screen use has the potential to negatively impact development in early childhood (particularly when the time spent on screens is excessive, displaces other activities, includes content that is not age-appropriate, or is a source of conflict in the home).
However, the last couple of months have highlighted the potential social and educational value of screen use in young children. By focusing on the growing research-evidence, keeping in mind the factors that can support healthy child development, and following screen use guidelines such as those provided by the HSE or the Royal College of Paediatrics and Health (RCPCH), young children and their parents can potentially benefit from their shared screen experiences.
Dr Suzanne M. Egan is a lecturer in the Department of Psychology at Mary Immaculate College. Chloe Beatty  is a PhD researcher in the Department of Psychology at Mary Immaculate College
---
The views expressed here are those of the author and do not represent or reflect the views of RTÉ
---