Opinion: a great health memoir is able to add value to our lives
This is not a league-table or must-read list, but about shedding light on how, and why, some memoirs are more able to add value to our lives than others. Unlike biography, memoir covers only one main issue or period of time in a person's life. 
Experiencing troubled life does not auto-skill someone for writing more than a personal diary. For insights to be accessible on every page, and to get reader-engagement from the first sentence, quality memoirs are often written by professional writers such as novelists, essayists, editors or journalists. Cross-reference online searches between topic, memoir and review in newspapers, particularly reviews written by authors of memoirs, is a sure way to find a best among thousands published on a topic such as living with depression, breast cancer or chronic pain.
A review of memoirs by a journalist who has written a memoir means you arrive in a small field of worthy books. If I finish a book per week for the rest of my life, there won't be enough time to read all that I aspire to.  There is no time for books where you can barely manage a page before falling asleep. Get those where you can't resist marking a passage, sharing a quote or contemplating relevance to your own life journey. An author's first publication could be amazing, but this is more likely if you read a memoir written by a wordsmith.
What these five books have in common is the ability to build a bridge to the reader in telling their stories, not simply documenting them. None of these authors used the publishing process for personal therapy: they used their craftsmanship and story intimacy to write creatively. With great memoirs, the enjoyment we gain from good fiction is captured in literary nonfiction.
Joan Didion "The Year Of Magical Thinking"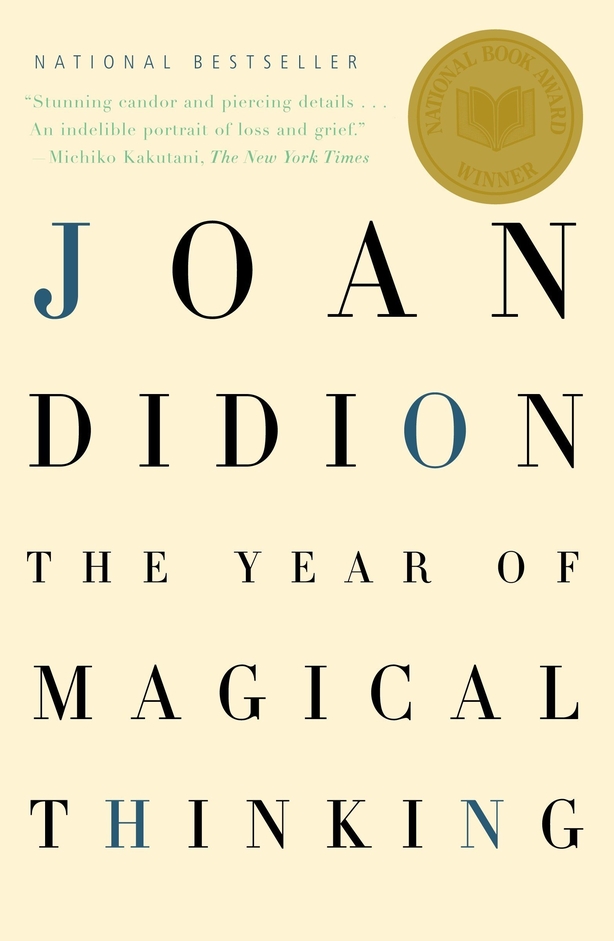 Written by the renowned essayist and playwright, this is both brilliant literature and memoir. It's about Didion's experience of grief in the year after her husband of 40 years suddenly died from a heart problem at the dinner table as she prepared a salad and poured a second whisky for him: "life changes in the instant." It's listed at number two in the Guardian's Top 100 nonfiction books of all time and is also in the New York Times' list of Top 50 memoirs of the last 50 years. 
A.A. Gill "Pour Me: A Life"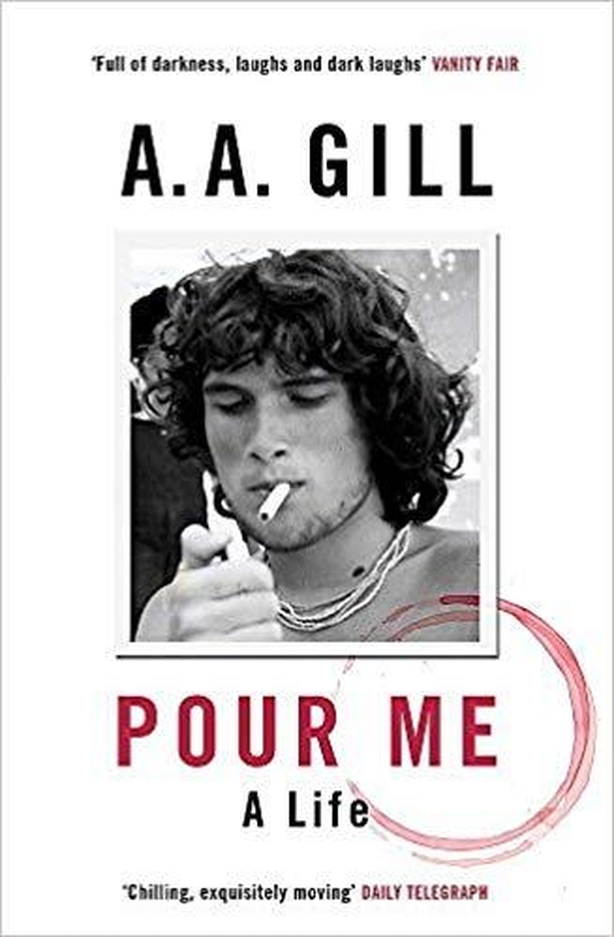 Memoirs aren't "how to" recipe books. Instead, they tell a story that is personal to the narrator and their truth, rather than a guide on how to live. From 2015, "A Life" is most definitely not instructional on alcoholic or addiction survival: the author was only 30 when it was predicted that he would die in a year if he continued to drink. 
We need your consent to load this rte-player contentWe use rte-player to manage extra content that can set cookies on your device and collect data about your activity. Please review their details and accept them to load the content.Manage Preferences
From RTÉ Radio 1's Ryan Tubridy Show in 2015, A.A. Gill discusses his memoir 
Gill is charming and his writing is quite beautiful. The book is poignant and witty, and the reader laughs with him. He was admired as a razor-sharp restaurant critic who could be scathingly honest about crimes against food. A greatly flawed man but a writer of dazzling prose, he had no memory of liking alcohol, or the night before, evidenced by the surprise of crime scene morning-pockets. We know the end for Gill: he died in 2016, peppered with cancer, at 62 years of age. William Nicholson who wrote the screen play for Shadowlands, caused CS Lewis to say, "we read to know we are not alone". It seems Gill wrote to show he was alone.
Jean-Dominique Bauby "The Diving-Bell and the Butterfly"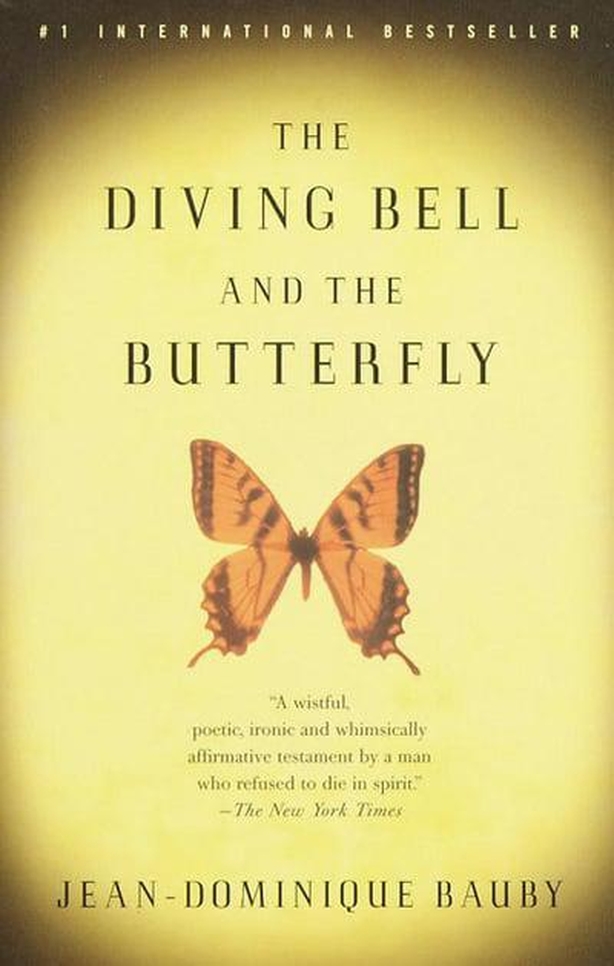 Jean-Dominique Bauby wrote his 1997 memoir through a ghostwriter who took down 130 pages of text, one letter and one blink at a time.  The editor-in-chief at Elle magazine, Bauby had a massive stroke at the age of 43 and was completely paralysed with locked-in syndrome leaving him with voluntary control of only one eyelid. His mind is the butterfly travelling freely through memories and imaginings; his body the prison of the diving-bell.  Needing only a few hours to read, you gain precious insight into the gifts of freedom of choice, consent and communication. The fully functioning mind inside a disabled body features prominently in contemporary society and is captured in the question "does he take sugar?".
Ulla-Carin Lindquist "Rowing Without Oars"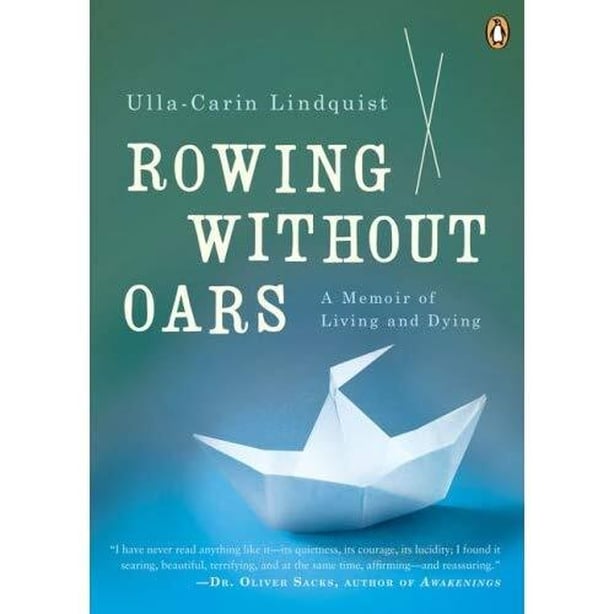 The title is enigmatic: if there are no oars, one cannot row. The author was a popular Swedish TV news anchor and wrote of her degenerative journey with ALS (a form of Motor Neurone Disease). This short book is to be savoured slowly and treasured as a classic work of art. With only a year to live, getting weaker each day, her son said "every second is a life.". Ulla-Carin's deepest desire was for life to have more "closeness, warmth, truth and trust".
Sue Miller "The Story of My Father"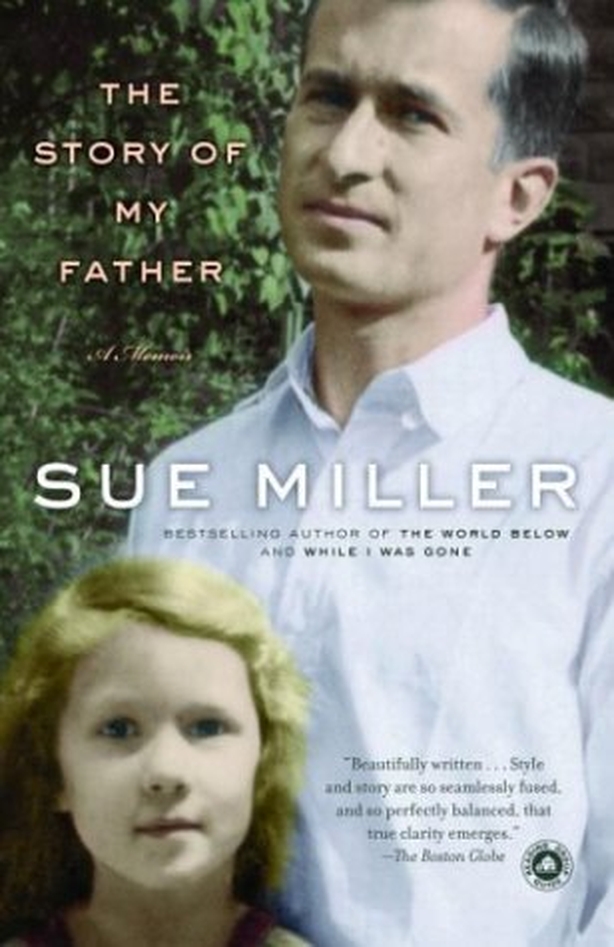 This 2003 memoir by the best-selling American novelist is an Alzheimer's memoir focused on how she came to terms with the slow loss of a parent and his eloquent understanding that he was losing his mind. Everything that is precious in life unravelled: memory, skills, habits, relationships and ultimately autonomy.
---
The views expressed here are those of the author and do not represent or reflect the views of RTÉ
---