Opinion: Nano Nagle, Mary Fouhy, Elizabeth Burke and Mary Ann Collins were determined to create a fair society through education
As Shandon's yuletide bells rang out and competed with the holly sellers hawking the streets, four Cork women gathered in a small house in the grubby laneways that ran along by the Lee, behind the salt houses and stores. It's 1775 and the women were on a mission to spark a social revolution.
That night, that Christmas Eve night, the four women founded the first religious order established in Ireland since the Reformation. This congregation, known as the Society of Charitable Instruction of the Sacred Heart of Jesus, would later become the Presentation Order.
Nano Nagle, Mary Fouhy, Elizabeth Burke and Mary Ann Collins were driven by a progressive and ambitious missionary devotion to educate Cork city's Catholic poor. Regardless of taking religious vows, they had no intention of staying behind convent walls and said as much to the Vatican. The rule of enclosure could not apply to them; they needed to go out into the community.
From RTÉ Radio 1's History Show, Deirdre Raftery talks about her book about Nano Nagle, founder of the Presentation Order of nuns and a pioneer of Catholic education in Ireland
The Presentation Sisters tore up the handbook and wrote a new constitution that applied specifically to them. The Catholic Church hierarchy had never seen this before and struggled to approve but the Sisters opened their convent doors on Christmas Day regardless.
The Church was not the only social institution that these women took on. They consistently defied every convention: to marry, to have children, to be a good wife, to go out into the streets and work. They funded this project themselves, using their dowries to build schools, convents and alms houses rather than attract a good match. They oversaw the construction work, dealing directly with the tradesmen and craftsmen on site. They ran their house and their affairs autonomously.
The daring women carried out both pioneering and dangerous work. The Penal Laws prohibited Catholic education to various degrees and had specific repercussions to deal with those who funded Catholic schools and teachers. These women taught anyway, eventually opening seven schools in Cork's Catholic enclaves. In these back rooms, as the children began to learn their letters; every word written, prayer recited, song sung, was an act of civil disobedience.
From RTÉ Jr's Time Travels, the story of Nano Nagle - and Daniel O'Connell and Catholic Emancipation
In terms of defining the extent of this subordination, the 1782 Papist Act "allowed for the establishment of Catholic Schools, on receipt of licence from the Protestant ordinary (Bishop)", but endowment of such schools was forbidden until another Repeal Act in 1793. Nagle ignored the need to ask permission from the Protestant bishop when she established her first school and carried on ignoring the law in any subsequent ventures she undertook.
The founding sisters donated substantially to their schools and various social work projects and encouraged others to do the same, a serious infraction of the endowment clause. The penalty for violation of penal statues meant the complete suspension of your civil liberties and rights of duress as a subject of the Crown. You were essentially outlawed.
Not surprisingly, their activities did not go unnoticed. Charges were levelled at Nagle and her companions and the matter came before Cork Corporation. Yet, these women had leverage. The families of the children in their schools were the hands that built the British empire and kept the trade and more importantly the money flowing through the Port of Cork and straight into the British Exchequer.
From RTÉ One's Six One News, a report on Pope Francis declaring Nano Nagle to be "Venerable" in October 2013
Alderman Francis Carleton moved pragmatically to avoid a breakdown in community relations which could potentially led to a serious disruption to trade. He allayed any fears of Popish conspiracies by downplaying the principles and impact of the congregation, insisting what harm were the good ladies doing by teaching "the poor children, drinking tea and saying their prayers."
But Nagle was in no mood for a cuppa. She was driven by a burning motivation that insisted she ran a great risk to her salvation if she did not follow her inspiration. Her inspiration was God's plan or the Divine Will that considered everyone equal in the eyes of God. This was a radical social manifesto in a sectarian, class-ridden society like Ireland, but Nagle recognised that it is a far more revolutionary idea to teach someone to read and write than it is to incite them to violent rebellion.
Knowing the true value of education led to her most subversive act: the education of girls. 50 years before the creation of the national school system, these early Presentation Sisters taught young girls, the daughters of the city's labourers, at a time when the daughters of the rich were barely educated. They taught girls skills to improve their chances of employment, talents that they could fall back on in a precarious economy where most were dependent on male family members for survival. They empowered these girls to become independent women.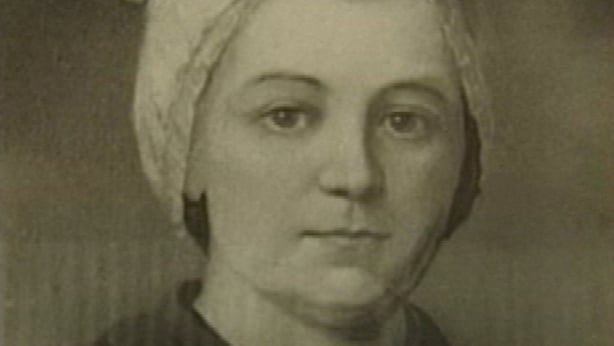 In their determination to create a fair society through education, those four Cork women were the first to see they had the potential not just to rock the cradle, but to rock the system. "Education is for All" is Nagle's legacy and each and every one of us educated in Ireland benefited, in some way, from that ideal. None of that would have been possible without these four courageous women on a cold Christmas Eve in Cork.
---
The views expressed here are those of the author and do not represent or reflect the views of RTÉ
---