Analysis: from "hairy comets" and fliuch to uisce beatha and bó, these 100 words give a fascinating glimpse of life in Ireland in past centuries
By Sharon Arbuthnot, University of Cambridge
Metal shoes are probably not the first things that spring to mind when you think about the history of Ireland. They are mentioned in early Irish tales - for example, Fergus mac Róich returns from the dead in a pair of bronze shoes. But such items would be assigned firmly to the category of literary fiction were it not for reports that more than two dozen bronze shoes were found near the Giant's Causeway in Co Antrim in the mid-19th century.
The story of metal shoes is told in an article on bróg ("shoe") is one of the stories which makes up A History of Ireland in 100 Words, a new book from the Royal Irish Academy. The Irish words that give the book its title are generally predictable enough as key terms for unlocking aspects of Ireland's social and cultural history: caistél ("castle"), cath ("battle"), ceol ("music"), bó ("cow") and the almost-inevitable fliuch ("wet") also appear.
But the 100 words selected for this book also serve as jumping-off points for discussion which often leads the reader in unexpected directions. "Hairy stars" (comets), glass boats, bee-laws and milk that has to be chewed all crop up, as the text peers through certain items of vocabulary to catch a glimpse of life in Ireland in past centuries that may be otherwise absent from history books.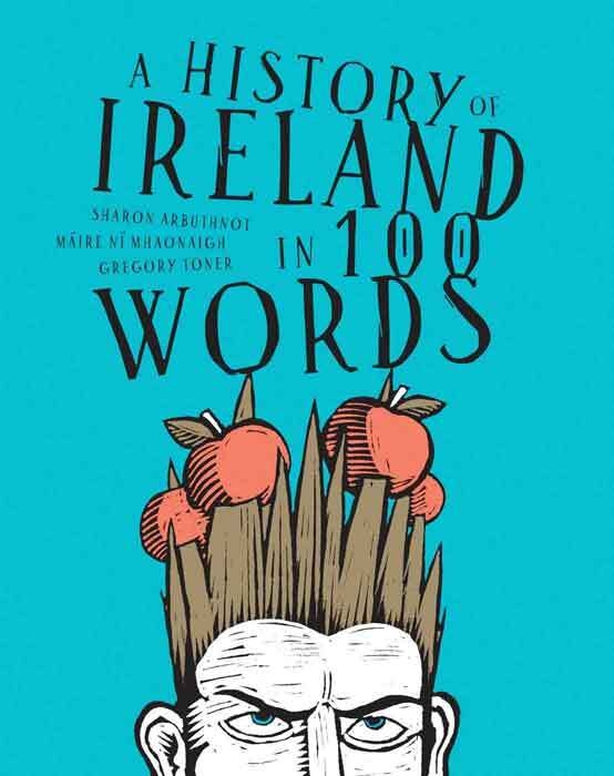 While no knowledge of Irish is necessary to follow the book, there is information here which should turn familiar terms into talking-points for those with even a grounding in the modern language. For example, bainne ("milk") was originally spelled bannae and meant "a drop". Clearly, the word was applied so frequently to a drop of milk that it came to be used exclusively in that sense.
Cúige comes from cúig ("five"), but cúige appears in province-names like Cúige Chonnacht ("the province of Connacht"). Since there are only four modern provinces, where was the seemingly-lost fifth province? Tánaiste refers to the second-in-line and the deputy prime minister, but it is also a name for what is known in English as the third or ring finger. So did the Irish once count their fingers from the outside in, starting with the little finger?
Bainne, cúige and tánaiste all have long histories in the language. Other terms that come under the spotlight in 100 Words don't go back all that far and raise questions about whether activities that are closely associated with Ireland today played as full a role in the medieval life of the country. Damhsa and rince, both of which are used in Modern Irish to mean "a dance", do not seem to be on record before the 16th century. When earlier Irish writers came across references to dancing in the Bible, they described the action using words for "performing feats" and "leaping".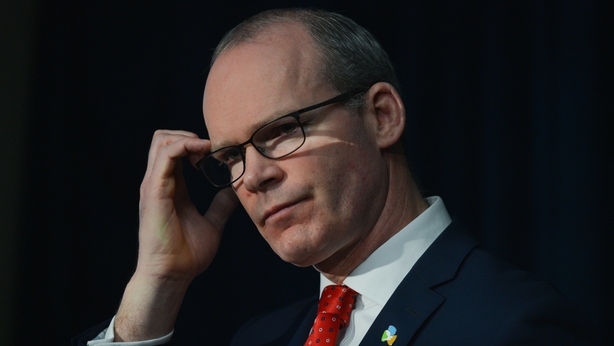 A hunt for the first reference to whiskey takes us only as far back as an entry for the year 1405 in the Annals of Loch Cé, by which point the Irish had probably been making and drinking whiskey for some time. What this entry lacks in information about the history of distilling, however, it more than makes up for in medieval evidence for dark humour and word play. Having recorded that Richard Mag Raghnaill died after drinking excessive amounts of whiskey, the annalist plays on the fact that the Irish for whiskey is uisce beatha ("water of life") and drolly comments that the drink proved to be uisce marbhtha ("water of death") for Richard!
A History of Ireland in 100 Words also pursues intriguing links between vocabulary and cultural contact. Perceptions that the black rat arrived with the Anglo-Normans may explain why Francach is a Frenchman and francach is a rat. It also examines links between words and technological milestones: shifts in the meaning of cló from "a spike" to "typeface" and "font" are related to developments in the printing press, typewriters and phones screens.
But it is the human element of history that really comes to the fore in a book which concerns itself with language. The power of words to evoke humour, express love, manipulate and shame is continually on show here, in poems and tales from the Middle Ages down to writing of our own day.
There is something strangely contemporary about Old-Irish satirical poems which hurl insults like "you gnarl-handed, dog-haired, sandal-wearing fellow"
The annalist who changed uisce beatha to uisce marbhtha had aims not too far removed from those of the person who decided that curadhmhír, the name of a prize awarded in the Ulster Cycle of tales, would be a good title for a biking event held in the North of Ireland in 2014. Emer, wife of Cú Chulainn, responds to knowledge of his extramarital affair with words of timeless relevance when she says is gel cach núa … is serb cach gnáth ("what's new is bright … what's familiar is stale"). And there is something strangely contemporary about Old-Irish satirical poems which hurl insults like "you gnarl-handed, dog-haired, sandal-wearing fellow" (a chammáin chrínlámaig confathmannaig cúaránaig). One can only wonder what such satirists might have made of Fergus mac Róich and his bronze shoes.
A History of Ireland in 100 Words by Sharon Arbuthnot, Máire Ní Mhaonaigh and Gregory Toner, with illustrations by Joe McLaren, is published by the Royal Irish Academy
Dr Sharon Arbuthnot is a researcher and editor currently based at the University of Cambridge.
---
The views expressed here are those of the author and do not represent or reflect the views of RTÉ
---