Opinion: a 'big beautiful safe zone' in Syria was promised by President Trump, but the joint US-Turkey patrols are on shaky legal grounds (tá leagan Gaeilge den alt seo thíos)
By Bríd Ní Ghráinne, Masaryk University, Czech Republic
Turkish and US troops conducted their first joint ground patrol earlier this month as part of their plan to establish a 'safe zone' in North Eastern Syria. The stated aim of the US-Turkish safe zone is to keep Syrian Kurdish fighters away from the Turkish border, and to allow for the resettlement of refugees.
This idea is nothing new: Turkey has been calling for a safe zone since 2011 and a 'big beautiful safe zone' was promised by US President Trump as far back as 2015 during his electoral campaign. But what are safe zones and how do they work?
From RTÉ Radio 1 Drivetime, Since the start of the conflict in 2011 over 500,000 people have been killed, 6.5 million people are now refugees, and within Syria itself, more than six million are displaced
A safe zone is an area established in armed conflict for the purposes of protecting civilians from attack. The idea is that those in the zone can live there safely, protected from the impacts of the conflict. Safe zones can take many forms, but often consist of areas in refugee-generating states that are protected by the military power of a foreign state or by an international organization.
Safe zones have a long history in international affairs. They were first used in the 19th century, and safe zones practice peaked during the 1990s and 2000s, when zones were set up in Sri Lanka (1990), Iraq (1991), Rwanda (1994), Bosnia (1993 – 1995), Afghanistan (2000 – 2001), Democratic Republic of Congo (2003); South Sudan (2004); and Somalia (2007). Some of these zones – such as the US-led Operation Provide Comfort in Iraq - were relatively successful, whereas others - such as the UN-established safe zones in Bosnia - were a disaster. Most notorious of the Bosnian safe zones is Srebrenica, which fell to the Bosnian Serb forces in July 1995, resulting in the deaths of over 7,000 Bosnian Muslims.
From RTÉ One News, Seven arrested in Serbia in connection with Srebrenica massacre
The example of Srebrenica highlights the inherent danger of establishing a safe zone – the difficulty in ensuring the zone is safe from attack. Given the nature of warfare it is difficult to ensure that adequate aid reaches the zone, and that human rights are protected within the zone.
Safe zones may also be abused by states as a convenient way to contain flows of displaced persons. States may use their contributions to safe zones as a justification for decreasing their commitments to protecting refugees, and this in turn may undermine the right of individuals to leave and seek asylum in another state.
It is difficult to imagine how a safe zone in Syria could indeed be 'safe'
Safe zones with an indefinite international or UN presence may create zones of dependence – a society that is not self-sufficient and relies heavily on external aid. The existence of a safe zone could also imply that other localities are necessarily 'unsafe', and lead to further targeting of civilians outside the safe zone.
However, safe zones, if properly implemented, are an attractive concept. Remaining in a safe zone can allow civilians to avoid the inherent dangers and trauma of leaving their country to seek asylum, such as travelling through areas engulfed in armed conflict, drowning, living in refugee camps, and putting their lives in the hands of people smugglers.
From RTÉ One, Explained by Prime Time: Syria's War
Safe zones can be the only protection option for those who do not wish to leave their country, where flight is impossible, or where states are unwilling to accept refugees. This in turn might lessen refugee flows and the country that produced the refugees is pressured to stop mistreating them because of the presence of international forces within its borders.
The details of the US-Turkey safe zone in Syria are still unclear, as is the size of the zone and how it will be managed. However, it is concerning that it is being proposed by Turkey as a resettlement area for refugees. The international legal principle of non-refoulement provides that a state cannot expel an individual where their life or freedom is threatened.
From RTÉ Six One News, Syrian family settles in Ireland under community-led scheme
It is difficult to imagine how a safe zone in Syria could indeed be 'safe.' It is also likely that the establishment of a safe zone would be a violation of Syria's territorial integrity. Without Syria's consent or a UN Security Council backing, the US and Turkey's decision to conduct joint ground patrols is on shaky legal grounds. Although there is an argument that states may unilaterally use force to stop widespread human rights abuses, very few states support this 'right' of humanitarian intervention, and it has been rejected by the G77 and other bodies.
The US-Turkish plan in Syria is therefore likely to be a breach of international law, and has been condemned as such by the Syrian government. Only time will tell whether the zone will actually be 'safe', and whether it will do more good than harm in Syria.
Cad is 'limistéir sabháilte' ann agus cén chaoi a n-oibríonn siad?
Tuairim: Gheall Uachtarán Trump 'a big beautiful safe zone' sa tSiría, ach tá amhras dlíthiúil ann anois maidir leis na comhphatról Meiriceánach-Turcach
Tá an Tuirc agus na Stáit Aontaithe tar éis plean a chur i bhfeidhm le limistéar sábhailte a bhunú in Oirthuaisceart an tSiria. 'Sé an aidhm atá acu ná saighdiúirí Coirdíneach an tSiria a choinnéail i bhfad ó theorainn na Tuirce, agus teifigh a athshocrú sa limistéar. Ní plean nua é seo: Bhí an Tuirc ag lorg limistéar sábhailte ó 2011 agus gheall Uachtarán Trump 'limistéar mór álainn' ('a big beautiful safe zone') i rith fheachtas toghchánaíochta 2015. Ach céard iad limistéir shábhailte agus cén chaoi a n-oibríonn siad?
Is éard atá i gceist le limistéar sábhailte ná áit gur féidir le sibhialtaigh cosaint agus cúnamh a fháil i rith cogaidh. Cruthaítear iad i mbealaí difriúla ach de ghnáth campaí atá i gceist atá faoi chosaint ag airm thír eachtrach, nó faoi scáth na Náisiún Aontaithe.
Ní haon choincheap nua iad. Bhí siad á n-úsáid ag an bpobal idirnáisiúnta ón 19ú haois ar aghaidh. Úsáideadh go minic iad sna 1990idí agus sna blianta 2000. Mar shampla, cruthaíodh limistéir i Srí Lanca (1990), san Iaráic (1991), i Ruanda (1994), sa Bhoisnia (1993-1995), an Afganastáin (2000-2001), an Congó (2003), Deisceart na Súdáine (2004) agus an tSomáil (2007). D'éirigh thar barr le cuid de na limistéir seo, go h-áirithe leis an limistéar a chruthaigh an Ríocht Aontaithe, an Fhrainc agus na Stáit Aontaithe i dtuaisceart na hIaráice i 1991 leis na Coirdínigh a chosaint ó Sadam Hussein. Ach tá a fhios againn ar fad faoin limistéar sábháilte is cáiliúla, 'sé sin, Srebrencia sa Bhoisnia i 1995, áit a rinneadh ionsaí ar an limisteár agus dúnmharaíodh 7000 duine.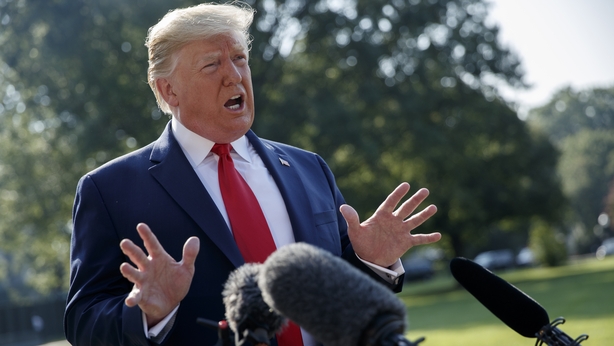 Léiríonn tragóid Shrebrenica go soiléir na contúirtí a bhaineann le limistéir mar seo. Tá sé an-deacair a chinntiú nach ndéanfar ionsú ar an limistéar, gur féidir leigheas, bia, srl a fháil sa limistéar, agus go bhfuil meas ar chearta daonna sa limistéar. D'fhéadfadh tíortha teifigh a dhiúltú mar gheall go bhfuil limistéir shábhailte ar fáil. Tá sé an-tábhachtach nach n-úsáidtear limistéir sábhailte in ionad tearmann, mar go bhfuil sé de cheart ag gach duine dul thar lear agus tearmann a lorg.
Dá mbeadh limistéar sábhailte i bhfeidhm go fadtéarmach le tacaíocht eachtranach, d'fhéadfadh an limistéar éirí cleachtach ar an chúnamh idirnáisiúnta agus seans go mbeadh sé deacair ar an limistéar feidhmiú sa todhchaí gan an tacaíocht sin. D'fhéadfadh limistéar sábhailte tabhairt le tuiscint nach bhfuil an chuid eile den tír sabhailte – is é sin le rá go ndéanfar ionsaí ar shibhialtaigh nach bhfuil ina gcónaí sa limistéar sábháilte mar gur 'roghnaigh' siad fanacht sna limistéir 'neamh-shábháilte.'
Feicfimid amach anseo an mbeidh an limistéar 'sábhailte'
Ag an am céanna, tá neart buntáistí ag baint le limistéir shábháilte. Ar an chéad dul síos, is féidir le daoine cabhair agus cosaint a fháil taobh istigh dá dtír féin seachas iad féin a chur i mbaol ag taisteal i rith an chogaidh, ag lorg cabhrach ó smuigléirí daoine, ag fanacht i gcampaí theifeach, nó ag trasnú na farraige ag cuardach stádas teifeach. Freisin, tá siad feiliúnach dóibh siúd nach bhfuil ag iarraidh a dtír dhúchais a fhágáil, no nach bhfuil sé de chumas acu fágáil. Uaireanta is iad limistéir shábháilte an t-aon roghadh ata ann nuair atá teorainn dúnta agus nuair nach bhfuil tíortha sásta glacadh le teifigh. Más rud é go bhfuil rogha ag daoine fanacht sa limistéar sábháilte seachas dul thar lear, dfhéadfadh se go n-íoslódh figiúrí teifeach, agus d'fhéadfadh an pobal idirnáisiúnta brú a chur ar an tír chríche caitheamh níos fearr lena gcuid sibhialtach.
Níl sonraí an limistéir shábháilte sa tSiria ar fáil fós, agus níl a fhios againn cé chomh mór is a bheidh sé nó cén chaoi a n-oibreoidh sé. Is cúis imní é go bhfuil an Túirc ag rá go bhfuil siad ag iarraidh teifigh a athshocrú sa limistéar. Seans go dtiocfadh sé sin salach ar an dlí idirnáisiúnta. Dár le dlí idirnáisúnta na dteifeach, tá cosc ar refoulement - is é sin le rá nach féidir duine a sheoladh chuig áit ina mbeidh a gcuid shaol nó a shaoirse i gcontúirt.
Ó RTÉ Raidió na Gaeltachta, Inniu "Lá Idirnáisiúnta na dTeifeach" a tharraingíonn aird ar cheist na dteifeach ar fud an domhain
Tá sé deacair a shamhlú conas a mbeadh limistéar sábhailte an Tuirc agus na Stáit Aontaithe 'sábhailte'. Seans freisin go bhfuil an tionscnamh tar éis sláine chríche an tSiria a shárú. Níor thug an tSiria cead don Tuirc nó do na Stáit Aontaithe an limistéar a chruthú, agus níl Comhairle Slándála na Náisiún Aontaithe tar éis rún a eisiúint ag tabhairt údarás fórsa a úsáid sa tSiria. Cé go bhfuil argóint ann gur féidir le tíortha fórsa a úsáid (nó limistéar sábhailte a chruthú) i gcás éigeandála, áit a bhfuil cearta daonna i mbaol, tá formhór an phobail idirnáisiúnta i gcoinne ceart idirghabháil dá leithid seo, agus dhiúltaigh an G77 é.
Is léir mar sin go bhfuil na Stáit Aontaithe agus an Tuirc tar éis dlí idirnáisiúnta a shárú, agus tá an tSiria tar éis ráiteas a eisiúnt á rá seo. Feicfimid amach anseo an mbeidh an limistéar 'sábhailte', an mbeidh feidhm ag an tionscnamh, agus dar ndóigh, an gcuirfidh sé feabhas ar bith ar an drochscéal sa tSiria.
Dr Bríd Ní Ghráinne is a Senior Researcher at the Judicial Studies Institute, Masaryk University, Czech Republic; and a Senior Research Affiliate of the Refugee Law Initiative, University of London.
---
The views expressed here are those of the author and do not represent or reflect the views of RTÉ
---