Opinion: are photos of polar bears, melting ice, smoke stacks, protests and politicians an effective way to tell the story of climate change?
What images come to mind when you think about climate change? Most likely, it's polar bears and melting ice caps. You might also think of floods, protestors and politicians attending climate summits. After all, these are the images we repeatedly see in media coverage. Yet despite their popularity with media producers, these images may not be an effective way to engage the public with climate change. 
In part, public concern about a given issue is driven by media coverage. On this basis, a large body of research investigates how the news media report climate change. Internationally, coverage peaks during climate-change conferences and extreme weather events. It is then pushed off the news agenda by other, more pressing stories. In his analysis of newspaper coverage, Dr David Robbins found evidence of the same trend in Ireland.
Some researchers argue that intermittent media coverage is linked to the perception that climate change is a non-urgent and psychologically distant risk. However, this perception is not entirely the media's fault. Climate change is a difficult topic to comprehend: the science is complex and the impacts are gradual and long-term. In contrast, humans tend to worry about immediate and short-term risks. So we have a powerful bias to avoid worrying about climate change even without poor media coverage and the efforts of climate-change sceptics.
We need your consent to load this rte-player contentWe use rte-player to manage extra content that can set cookies on your device and collect data about your activity. Please review their details and accept them to load the content.Manage Preferences
From RTÉ One News, a report on how Irish researchers have played a central role in a groundbreaking study on polar bears
It is important to also acknowledge that climate change is an "inconvenient" topic for the media. Journalists typically cover stories that are novel and current. With climate change, the story is long-term and it does not change substantially from day-to-day. 
Visual communication
Decades of researching print media coverage, coupled with evidence of poor public understanding, has led researchers to investigate the effectiveness of visual communication. There are many reasons to believe that visual communication may be a suitable way to engage the public with climate change.
Firstly, we process visual information faster than text and we are more likely to remember visual content. This means that images might help people understand a demanding news story more easily. In an ideal scenario, images can "provide a kind of cognitive shortcut compressing a complex argument into one that is easily comprehensible and ethically stimulating".
We need your consent to load this rte-player contentWe use rte-player to manage extra content that can set cookies on your device and collect data about your activity. Please review their details and accept them to load the content.Manage Preferences
From RTÉ News, a report on climate change protests across Ireland in May 2019
Secondly, images provoke emotional responses, which help us identify with others. For example, a news item about the risks of rising sea levels is more emotionally engaging if we can also see the devastation it is likely to cause. And thirdly, images occupy a central role in the economy of media attention. As we now live in a screen-based media culture, images influence the news stories people choose to read and share with peers.
Images of climate change
Although images are valuable in principle for communicating climate change, there is considerable disagreement about which kinds of images are most effective and for whom. As noted, the visual vocabulary of climate change has been limited to a small set of themes, namely polar bears, melting ice, smoke stacks, protests and politicians. Of these, the polar bear has become the ultimate symbol of climate change. It is the dominant visual reference to accompany a news item.
Research has found that these images are effective for audiences with limited knowledge of, or interest in, climate change. Effective here means that they are easily recognised as images of climate change. However, this familiarity also breeds cynicism and disengagement. In contrast to fear-inducing images of climate-change impacts, people appear to be most responsive to images that convey relevance to their own lives. That is, to images "that enable a person to establish a sense of connection with the causes and consequences of climate change in a positive manner—so that they can see the relevance of climate change for their locality and life".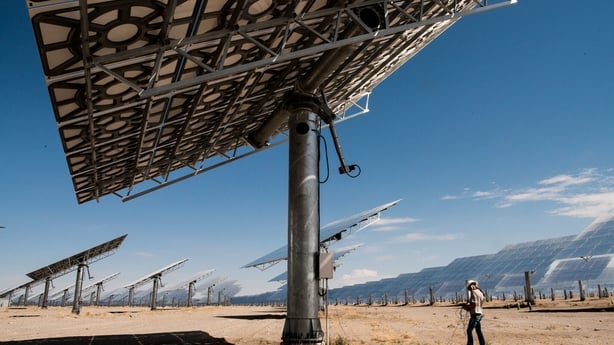 The Climate Visuals project conducted surveys and discussions with more than 3,000 people in Germany, the UK and United States. This project found that authenticity was a key factor in shaping people's responses to images of climate change. Few people found photo-ops engaging, whether those photo-ops were staged by politicians or protestors. In contrast, images of ordinary people were found to be the most engaging. Based on this research, Climate Visuals has produced a set of recommendations for visual communicators and an accompanying library of images.
While no comparable study has been undertaken in Ireland, there are clear implications for those seeking to engage the public here. Visual communicators need to find new ways to convey how climate change impacts ordinary people as well as pressing issues of national concern such as health and housing. However, this does not mean sacrificing the global perspective for a purely local one. As recommended by Climate Visuals, "there is a balance to be struck … between localising climate change (so that people realise the issue is relevant to them) and trivialising the issue (by not making clear enough links to the bigger picture)."
A matter of interpretation
While researchers and activists may like to prescribe what the media should do, it is important to recognise that visual communication is context-specific. An image that is appealing for a climate activist may not be appropriate for use by a journalist. Moreover, the same image can have a different meaning depending on the context and the prior-attitudes of the viewer. For example, the same image of a Scottish windfarm appeared in The Guardian under the headline "The Beauty of Windfarms" and in The Daily Mail under the headline "How a wind farm has disfigured one of Britain's loveliest landscapes".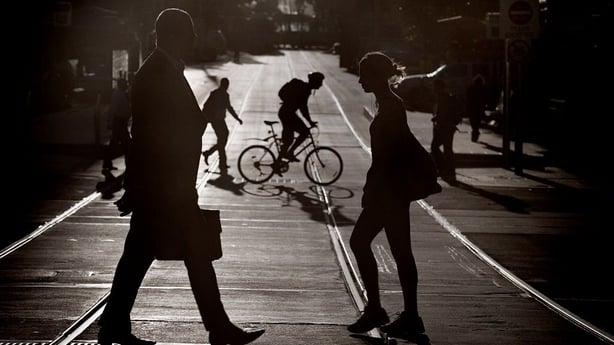 We find similar incongruities among ordinary citizens. As part of an EPA project, researchers in DCU conducted a focus group to investigate responses to environmental images. When shown a photograph depicting a flock of birds flying near wind turbines, some saw evidence that windfarms are damaging to wildlife while others saw evidence that windfarms do not threaten wildlife. Essentially, the participants saw the photograph differently depending on their prior attitudes towards windfarms. 
There are no perfect images of climate change that are universally effective. However, recognising the power of visual communication and drawing on the evidence of recent research is an important step towards developing a more engaging visual vocabulary for coverage of climate change in Ireland and elsewhere. 
RTÉ Brainstorm is one of hundreds of worldwide news outlets taking part in Covering Climate Now, a project headed by the Columbia Journalism Review, The Nation and The Guardian to strengthen the media's focus on the climate crisis in the lead-up to the United Nations Climate Action Summit in New York on September 23rd. 
---
The views expressed here are those of the author and do not represent or reflect the views of RTÉ
---