There's plenty to indicate that teenage girls would love drag queens. The makeup, the clothes, the jaw-dropping performances to the pop hit soundtracks of their day-to-day lives. Their interests are often dismissed as frivolous, but drag can also be an unlikely source of strength for them as they navigate life on the cusp of adulthood.
When Declan Buckley's Shirley Temple Bar was beamed directly into people's homes 18 years ago, it brought excitement, fun, and perhaps even a little surprise for some who tuned in to play TellyBingo across the nation. For many, it was their first experience of drag but Ireland has a rich history in this area, from Danny La Rue to Alan Amsby's Mr Pussy to Alternative Miss Ireland to, most famously, Rory O'Neill's Panti Bliss, The Queen of Ireland and a "national f***ing treasure." Ireland's relationship with drag has evolved over the years and its audience has grown, not least among teenage girls and young women.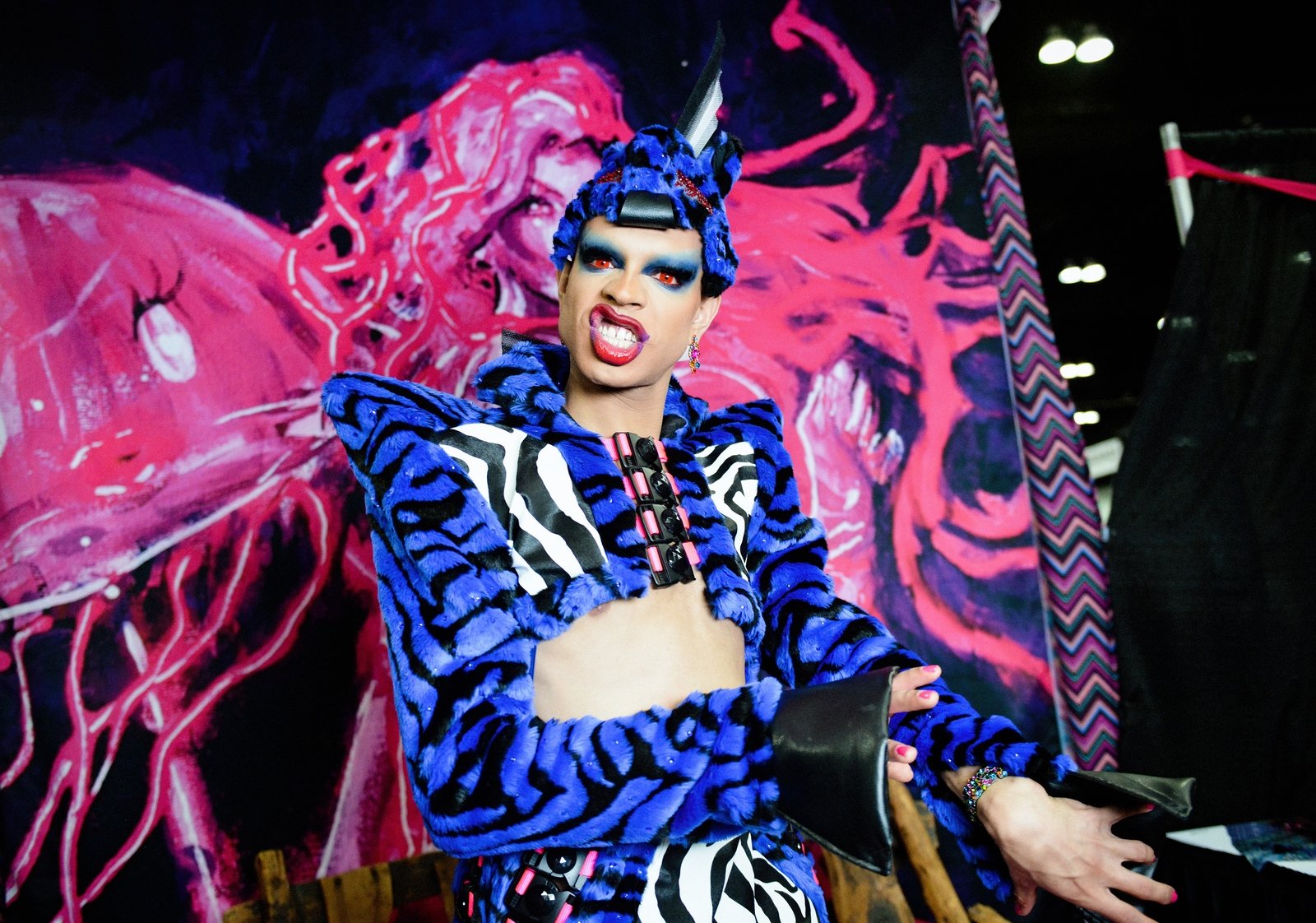 Emmy Award-winning VH1 Reality TV show RuPaul's Drag Race, which has been on air for over a decade now, has played no small part in this and is perhaps the main way that teenage girls in Ireland access drag. While there is a strong off-screen scene in pubs and clubs, these aren't open to underage teens. So when the Drag Race queens fly into Ireland for sold-out shows, there's a chance for these young fans to not only see drag live, but to also meet the queens in person. Combing through meet and greet photos on Facebook confirms what feels instinctively obvious to anyone paying attention to the rise of Drag Race: there are a lot of young, female fans, even tween girls.
They may not all be aware of the rich history behind drag or have watched the landmark 1990 documentary Paris is Burning. But what is it about drag, something which in the mainstream, public consciousness is often viewed as the purview of gay men, that makes girls and young women flock to it? "I would think it has something to do with drag as a principle.' Dr Katie Mishler from the Humanities Institute in University College Dublin, says. "It's taking this idea of there being a gender binary and just exploding it and exposing it for what it really is."
We need your consent to load this YouTube contentWe use YouTube to manage extra content that can set cookies on your device and collect data about your activity. Please review their details and accept them to load the content.Manage Preferences
Teenage girls in a transitional phase are grappling with what it means to grow up, to "become a woman" and drag lays bare "how ridiculous it all is," Mishler says. "There is this weird duality in what we tell young women, and older women, too, that you have to be feminine. But to be feminine is also a derogatory term. We don't celebrate femininity in our culture, we look at things like makeup and hair and sequins and eyeliner and we see it as something that's vapid and lacking in meaning and we don't see it as the real cultural or political force that it actually is."
"Fierce," a word that gets used a lot on Drag Race, is "this idea about finding strength in femininity… There's a physical strength in (what the drag queens put themselves through). But I think there's also a strength in embracing the feminine, embracing yourself, not being afraid of who you are," Mishler adds.
Philip Keogh, 35, better known as Dublin drag queen Victoria Secret, says there's "definitely" been an increase in girls and young women coming to shows in Dublin, particularly to the international shows, including some who might not identify as part of the queer community. Victoria Secret is one of Ireland's hardest working drag queens and such is the interest in drag that the man behind the queen, who has been working in drag for 16 years, recently quit his full-time job to run DraggedUp, making him responsible for bringing some of the biggest drag queen stars to Ireland, including many from Drag Race.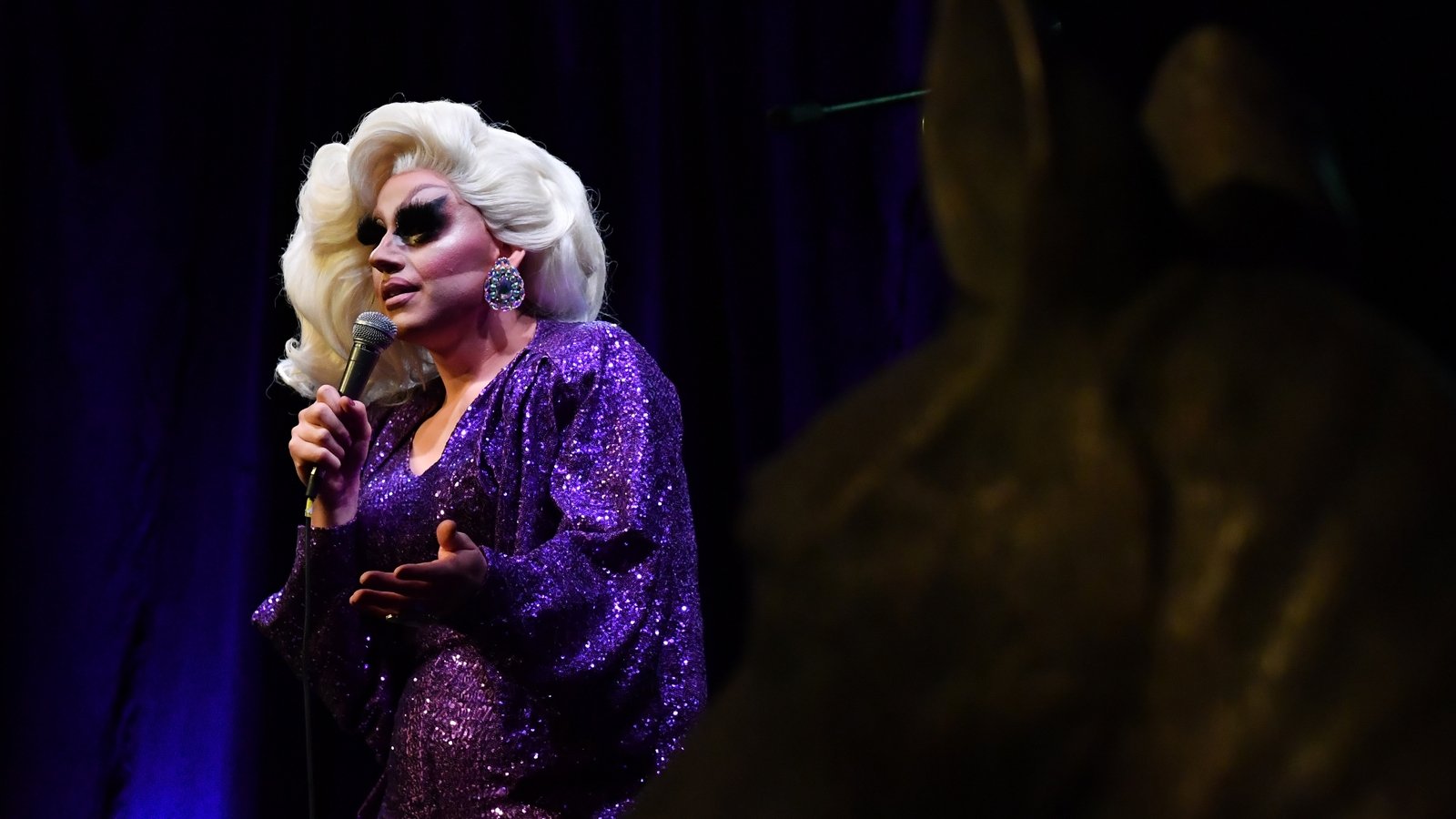 He agrees that drag can be empowering for young girls and mentions Channel 4 show Drag SOS, a Queer Eye-type show where a group of drag queens help people to regain their confidence through drag. "They are out there spreading acceptance, there's a lot of great things that can be taken from that," he says. "The power of illusion is sometimes so much that the illusion can become a reality. When I was not very confident and didn't really know how to get there, I got there eventually, but I had to fake it for a long time before it was in anyway a reality."
"What Drag Race has definitely done is open people's eyes to drag, who are maybe not identifying as queer and it has increased the amount of drag fans - but you can be a drag fan or you can be a TV show fan, both are perfectly good things. The messages from the TV show are really great - not all of them, but most of them - in terms of love, equality and sharing stories about queer people," he says.
Keogh, a shy child, used going to college and finding drag as a "moment to reinvent myself," which is something that anyone, including teenage girls, can relate to. "Drag balanced me out," he says, "it was huge.I got the licence to be who I thought I wanted to be." He later adds that "people judge the men behind drag queens even harder sometimes because masculinity is such a fragile thing. For you to be super comfortable with yourself outside of drag, sometimes it takes a little bit of work."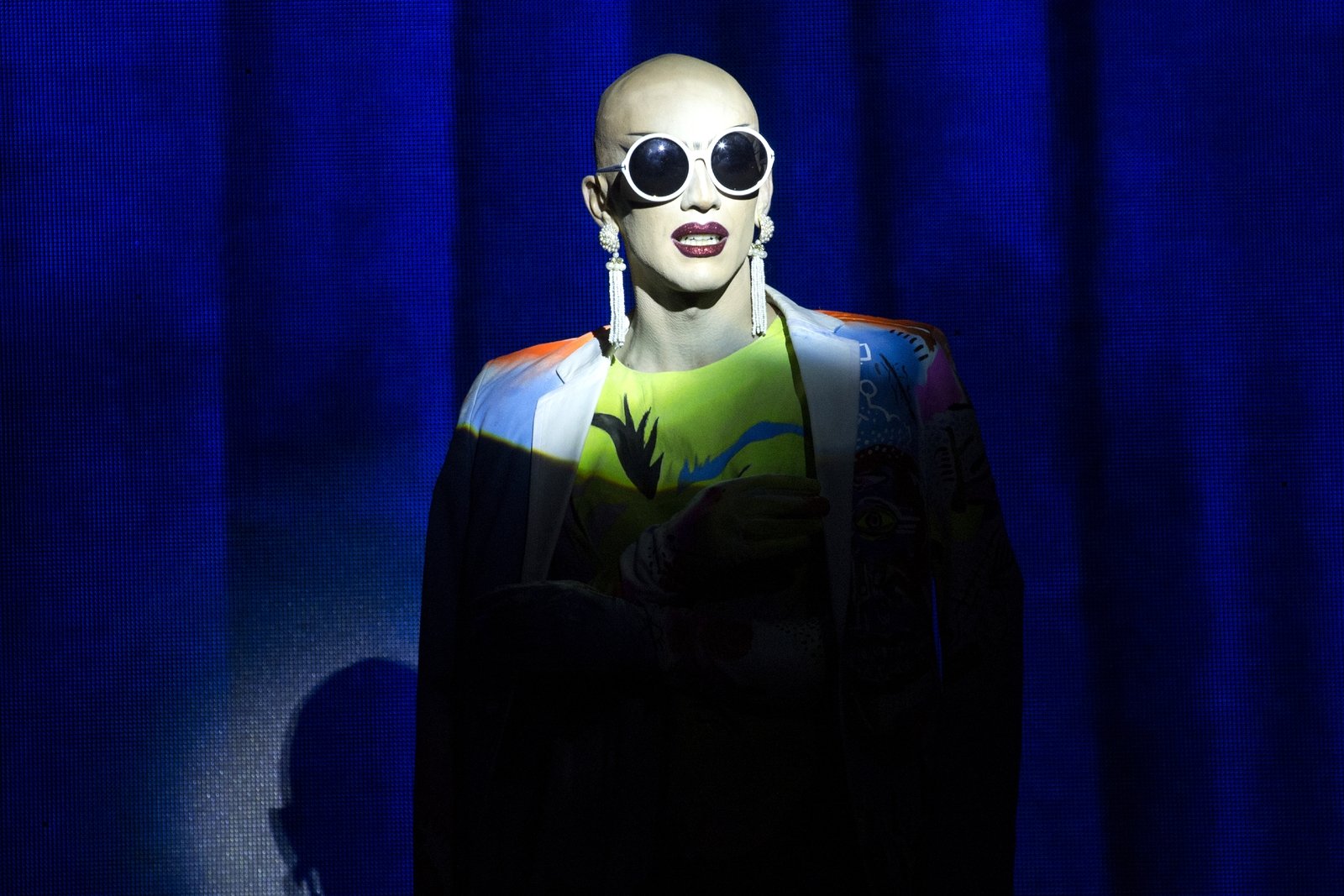 Dedicated Drag Race fans will know that as each season draws to a close, creator and judge RuPaul Charles, often referred to as "Mama Ru" by contestants, brings out a childhood picture of the four remaining queens and asks them what they would say to their younger selves. These emotionally vulnerably moments throughout the show, "which may or may not be orchestrated," have a universal message, that things get better, Katie Mishler says.
"The show talks about these things in relation to queer identities, but it's something that can hold true, this idea that you can overcome adversities, you can find your tribe, that you can fit in and there isn't anything wrong with you. For teenage girls that can be really empowering as well."
We need your consent to load this rte-player contentWe use rte-player to manage extra content that can set cookies on your device and collect data about your activity. Please review their details and accept them to load the content.Manage Preferences
But of course, there are problematic aspects. The term "fishy" gets used about drag queens who look convincingly female and sometimes the language used about female bodies can be "sexist," Mishler says. She highlights that watching drag queens who have had a lot of plastic surgery could be problematic for young girls who are struggling with their bodies, who, unlike adult women, "don't know how to sift through that and make sense of it and pick it apart for what it is."
"I don't know where the line is, where drag moves from being political to derogatory, I don't want to be the one to police that," she says. While some drag queens, like a lot of people, can be misogynistic, drag is not inherently misogynist.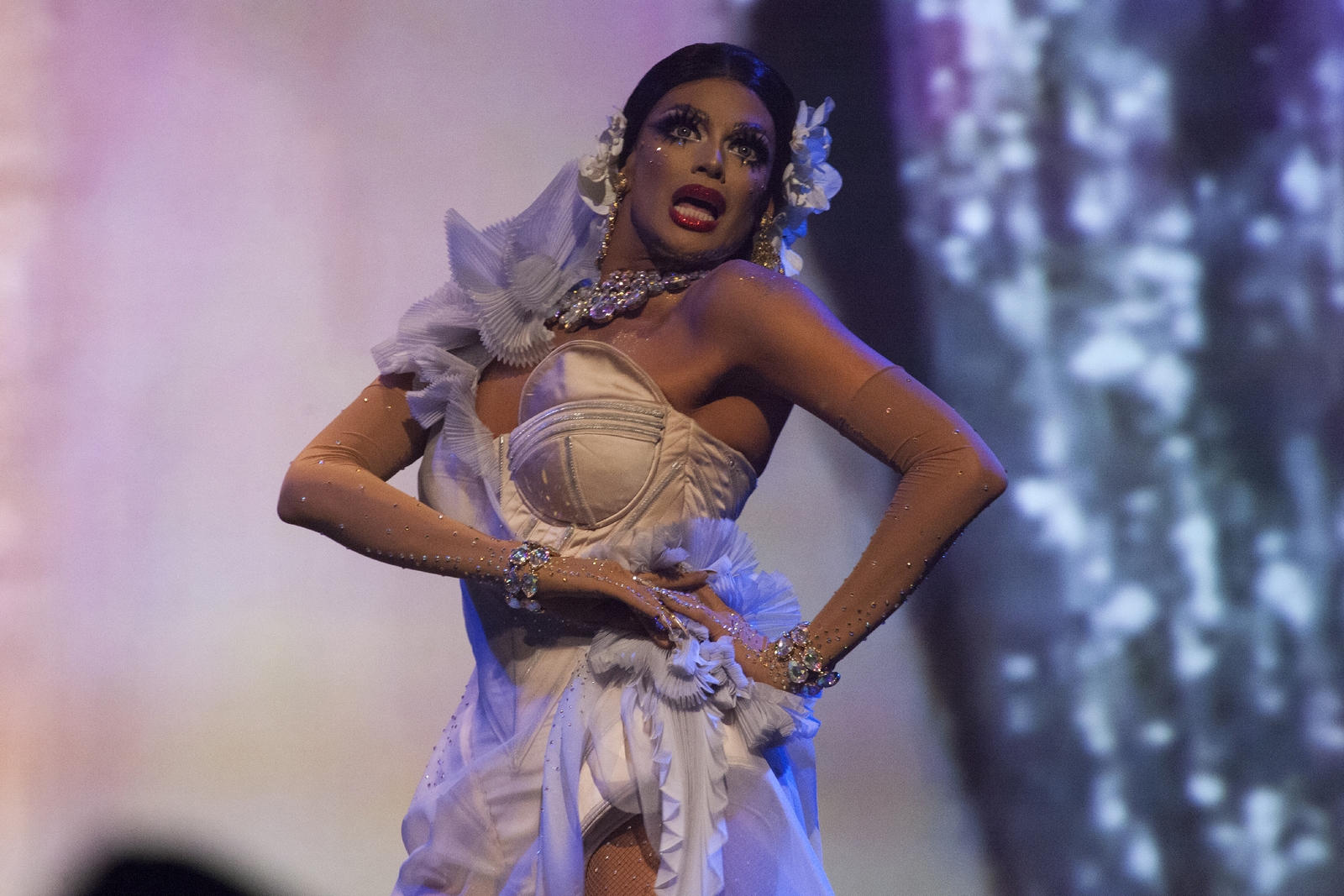 Keogh, who, as an aside, says he has "mad memories of Panti arriving in on a horse to a club," believes it comes down to the individual drag queen and what they do with their character. "The main message to be taken from what queer people think about women is that they are powerful and they often use drag as a way of tapping into power and it's also about celebrating the woman more so than anything else," he says. "Speaking personally, I don't want to be a woman, I'm not trying for my character to be a woman, I don't even know if you would class what I do as that. It's definitely in the shape of a woman. I often think I'm more cartoon meets a disco dancer-performer."
He adds that we're now "in a place where so many drag queens are using their profile as a way to get movements started. There are a lot of politically charged queens who are achieving great things."
We need your consent to load this rte-player contentWe use rte-player to manage extra content that can set cookies on your device and collect data about your activity. Please review their details and accept them to load the content.Manage Preferences
From RTÉ 2fm, Ireland's Youngest Drag Queen Kevin Corr and Mam Claire Connolly chat to Jen Zamparelli
In an interview with The Guardian in 2018, RuPaul said he "probably" wouldn't let trans women who had transitioned compete on the show. In the immediate aftermath he appeared to liken it, in a tweet, to athletes taking performance enhancing drugs in the Olympics. Following backlash he apologised and has since welcomed trans drag queen Gia Gunn back for the fourth season of the All Stars show.
In that same interview, he was asked about including cisgender women (people whose gender identity matches the sex that they were assigned at birth) and said drag "loses its danger and sense of irony when it's not men doing it." His comments, both on trans women and cis women, are indicative of a wider discussion around what is and isn't drag. Mishler believes the issue with excluding cis women or trans women from drag is that it "puts this cis, male ownership over this type of femininity and drag."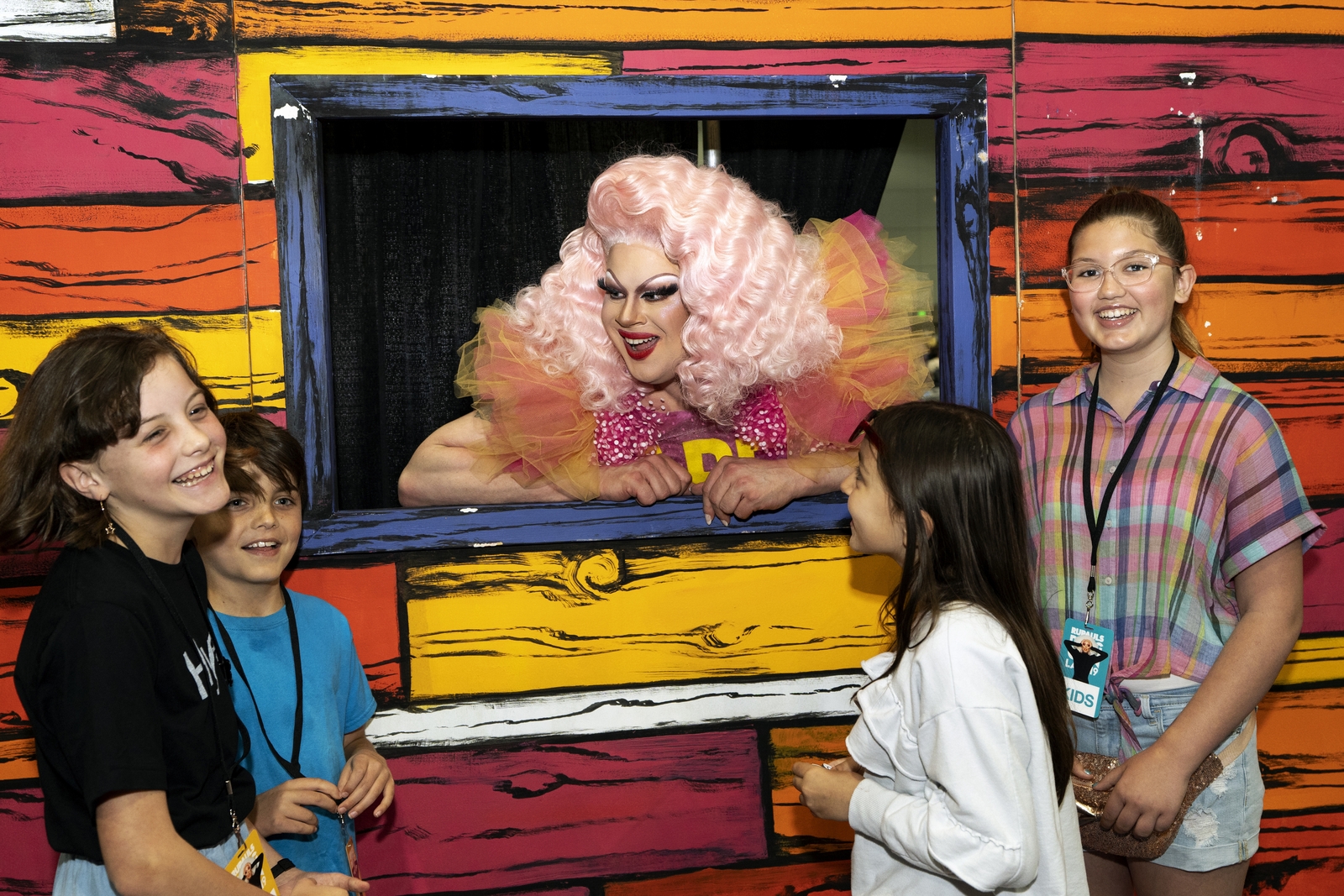 "I love Absolutely Fabulous and I see Ab Fab as almost drag. It's these two exaggerated stereotypes of what it means to be a certain class of woman and it's two cisgendered women. But I think saying that only cis men can do drag, because somehow it's only revolutionary or political if men do that, I do think there is some inherent misogyny and transmisogyny in that. For one thing… it's really keeping (these gender binaries that drag destabilises) fixed in place and again this male ownership of what it means to be feminine in this specific context."
Drag can be political and it can be pure fun, but it's also everything in between: it's an art form, it's intellectual and it can push people's boundaries. "It's good to remember not to take drag too seriously," Keogh says. But drag is also about the personal and its core message is one that will undoubtedly continue to find resonance not just with teenage girls, but across all ages and genders. As RuPaul's Drag Race theme goes, "we're all born naked and the rest is drag."
The views expressed here are those of the author and do not represent or reflect the views of RTÉ