Opinion: stigma against people with obesity can cause exclusion and inequality in healthcare, employment and society
By Susie Birney and Marita Hennessy, NUI Galway 
Weight bias is defined as a negative attitude and stereotype against people with obesity. This can cause exclusion and inequality in healthcare, employment and society. It promotes stereotypes that people in bigger bodies are lazy, weak-willed or lack intelligence. This is linked with physiological and psychological health risks and leads to patients not seeking help.
Shaming people to try and be healthier doesn't work. In fact, research shows that stigmatising messages have the opposite effect to that intended, and drive unhealthy eating and activity behaviours. How we talk about obesity is important, whether it's in our interactions with healthcare professionals, in health information materials, in the media, in advertisements or in the news. People-first language should always be used, as well as non-stigmatising imagery.
Many patients are involved in support groups online or at their weight management centres. They attend cookery lessons, mindfulness classes and exercise classes. They arrange family walks and healthy lunch meetings to share recipes and tips. Despite these efforts, patients need support and help from healthcare professionals, family, and everyone in society.
We need your consent to load this YouTube contentWe use YouTube to manage extra content that can set cookies on your device and collect data about your activity. Please review their details and accept them to load the content.Manage Preferences
Susie Birney provides the patient perspective on living with obesity and why we need to end weight stigma
Nobody has a greater vested interest in diagnosis, treatment and support than the patient themselves. Living with obesity, you go through every single day anticipating, fearing, expecting and preparing for the worst. Dealing with stares, comments, suggestions and judgements takes up every ounce of your emotional energy.
Stigma needs to stop and we all need to advocate and act to end weight stigma. This includes members of the public and patients, researchers, the media, health professionals and government. Healthcare professionals in particular need training and support around obesity stigma to ensure that patients with a higher weight are treated with respect and are not dismissed as non-compliant.
Patient advocacy and approaches to reducing obesity stigma are the key themes for the annual conference of the Association for the Study of Obesity on the Island of Ireland (ASOI), which takes place at the Convention Centre Dublin on May 17th and 18th. The ASOI is the Irish representative body at the European Association for the Study of Obesity (EASO) and the World Obesity Federation. The ASOI aims to develop an understanding of obesity through the pursuit of excellence in research and education, the facilitation of contact between individuals and organisations, and the promotion of action to prevent and treat obesity, across the island of Ireland.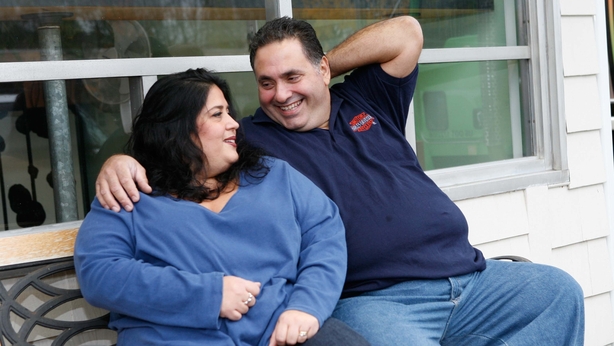 The annual conference will bring together national and international speakers from a range of backgrounds and disciplines, including clinicians, social scientists, and media and patient representatives to share best practice on how we can avoid obesity stigma when delivering public health campaigns. Media representatives will also take part in a panel discussion on how obesity is discussed in print, broadcast and online media, and how to reduce obesity stigma to better support public health messaging.
As part of the conference, the Association will mark European Obesity Day 2019 on Saturday, a day which raises awareness and increases knowledge about obesity and the many other diseases on which it impacts. Recognition of obesity as a chronic disease will result in greater access to care and treatment for those who are overweight or have obesity and may also strengthen actions to prevent obesity at a societal level. 
The first European Obesity Day was held in May 2010 and events over the years have included information stands, fun-runs, debates and workshops for politicians and policy makers. In 2010, European Obesity Day received an award for Campaign of the Year at the European Public Affairs Awards and won the Best European Lobbying Campaign Award in 2017.
This year, Ireland will host its first major European obesity event in conjunction with the ASOI annual conference. It will be unique in that patients were involved in planning and will participate throughout the day by introducing, concluding and chairing sessions. Patients will also hold a patient booth where they can be found by anyone attending the day who wishes to talk to them one-to-one. Patients representatives have been a part of the ASOI Committee for some years now and are working towards creating a national patient organisation that will increase the patient voice collectively. Patients are eager to share their experiences and help decrease the regular stigmatising reactions from society. The theme of European Obesity Day 2019 is "tackling obesity together" and this event on May 18th is certainly trying to do that.
Susie Birney is a patient representative with the ASOI and the EASO European Obesity Patient Council. Marita Hennessy is a SPHeRE Programme PhD Scholar at the Health Behaviour Change Research Group, School of Psychology at NUI Galway and is Communications Lead for the Association for the Study of Obesity on the island of Ireland. She is a current Irish Research Council awardee
---
The views expressed here are those of the author and do not represent or reflect the views of RTÉ
---