Opinion: there's an urgent need for a formal system to support and help student-athletes in Ireland
The socio-cultural perspective and economic context of the athletic and academic environment hugely influences student-athlete support. In America, the National Collegiate Athletic Association was created in 1906 to look after and manage the wellbeing and classroom success of more than half a million student athletes. It generated more than $1 billion in revenue in 2017/2018, which can, in turn, provide substantial re-investment into support programs aimed at the student-athlete.
The support systems among European Union members have a more granular approach. Despite recent academic research in Europe about the complexity of the student-athlete persona and specific initiatives linked to various political recommendations, a divergent approach remains between member states. This scattered stance leads to a vast spectrum of supports, from insignificant to legislatively enforced structures.
Ireland is currently considered to be a "laissez-faire" state in relation to the support for the student-athlete. There is no formal structure in place and the educational system lacks an unified and cohesive approach towards a student-athlete support system. As a result, student-athlete wellbeing and support programs rely on the higher education institution and their willingness to develop an integrated support system. As there is no nationwide co-ordination between institutions, such a system inevitably leads to a varied student-athlete experience.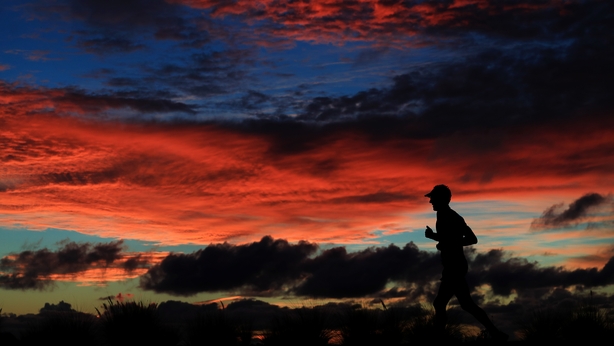 The student-athlete is seen as a complex character with multiple needs and stressors and its dual character has often been compared to mythical creatures such as the Centaur or Minotaur. The student-athlete entity, part student part athlete but beyond it all a person, is expected to balance academic requirements (ranging from 20 to 30 hours per week) and the same amount of time practicing and competing in their chosen sport.
Published in 2012, the EU Guidelines on Dual Careers of Athletes acknowledges the challenge to combine study and athletic career. This document, aimed at the policymakers in member states, suggested a framework of actions to introduce specific dual career guidelines and raise a greater awareness of the dual career concept. One of the key points is the creation of a dialogue between educational institutions and sporting bodies to implement flexible academic structure and post-athletic support.
There is a growing body of research looking at the European student-athletes from individual, interpersonal, social and policy aspects. However, an extremely limited amount of research has looked at the student-athlete in Ireland, which makes it difficult to monitor the effectiveness of the EU guidelines.

The few studies we have highlighted the propensity for Irish student-athletes to develop symptoms of depression and anxiety. One study, which was conducted among 185 student-athletes, reported that 31% of them showed moderate to severe symptoms of anxiety. These findings resonated with a comparable study conducted in North America investigating the perceived stress across nearly 20,000 student-athletes which showed that the main stressors were connected to wellbeing, academics and social context.
The student athlete and stress
The student-athlete and the inherent athletic demands can add an extra layer of stress on the individual. Among those causes, one of the most prominent stress factors for student-athletes is test anxiety: frequently named as a concern in the area of academic tests and examinations, the dedication of time and mental energy to academic requirements triggers stress in 95 percent of male athletes and 86 percent of female athletes. Stress at times can become so pressurising that 10 to 15% of student-athletes would encounter psychological issues severe enough to require counselling (as shown by research conducted among NCAA student athletes).
The student-athletes have a complex profile as they are both students and athletes at the same time. The exposure to unique stressors is in relation to their status and the consequences of stress can influence their mental/emotional/physical health, lead to a decrease in their athletic performance and have a negative impact on academic performance.
The Irish educational system lacks an unified and cohesive approach towards a student-athlete support system
However, as with any challenges encountered, it is important to adopt a proactive rather than a reactive approach. Student-athletes can only be supported if there is an awareness and understanding of the challenges they are facing. They act as role models in our modern society and can inspire younger generations to follow in their footsteps. Moreover, student-athlete sporting prowess brings pride and honour to their community and country
Pursuing an education while competing at the highest athletic level brings undeniable challenges. In light of some of the current academic findings and Ireland's unique socio-economical context, there is a necessity to rethink and redefine the student-athlete support structure system. We need one which provides the supports which matches the student athlete demands and requirements.
---
The views expressed here are those of the author and do not represent or reflect the views of RTÉ
---