Iranians celebrate the beginning of spring season with Nowruz, a thousands of years old festival that marks vernal equinox. According to an ancient Persian belief, it is the period when Mother Earth takes some rest after a harsh winter and starts preparing itself for a worn out summer.
Iranians recently marked the 40th anniversary of the Islamic revolution, when civil unrest forced the Shah to flee and welcomed a cleric into power in 1979. Iran has had quite a tumultuous journey since then, which has changed the course of the country and reshaped power dynamics in the Middle East.
As Iranians are immensely proud of their culture and history, let us understand the turn of events in recent Iranian history under the light of Nowruz, their most favourite traditional festival.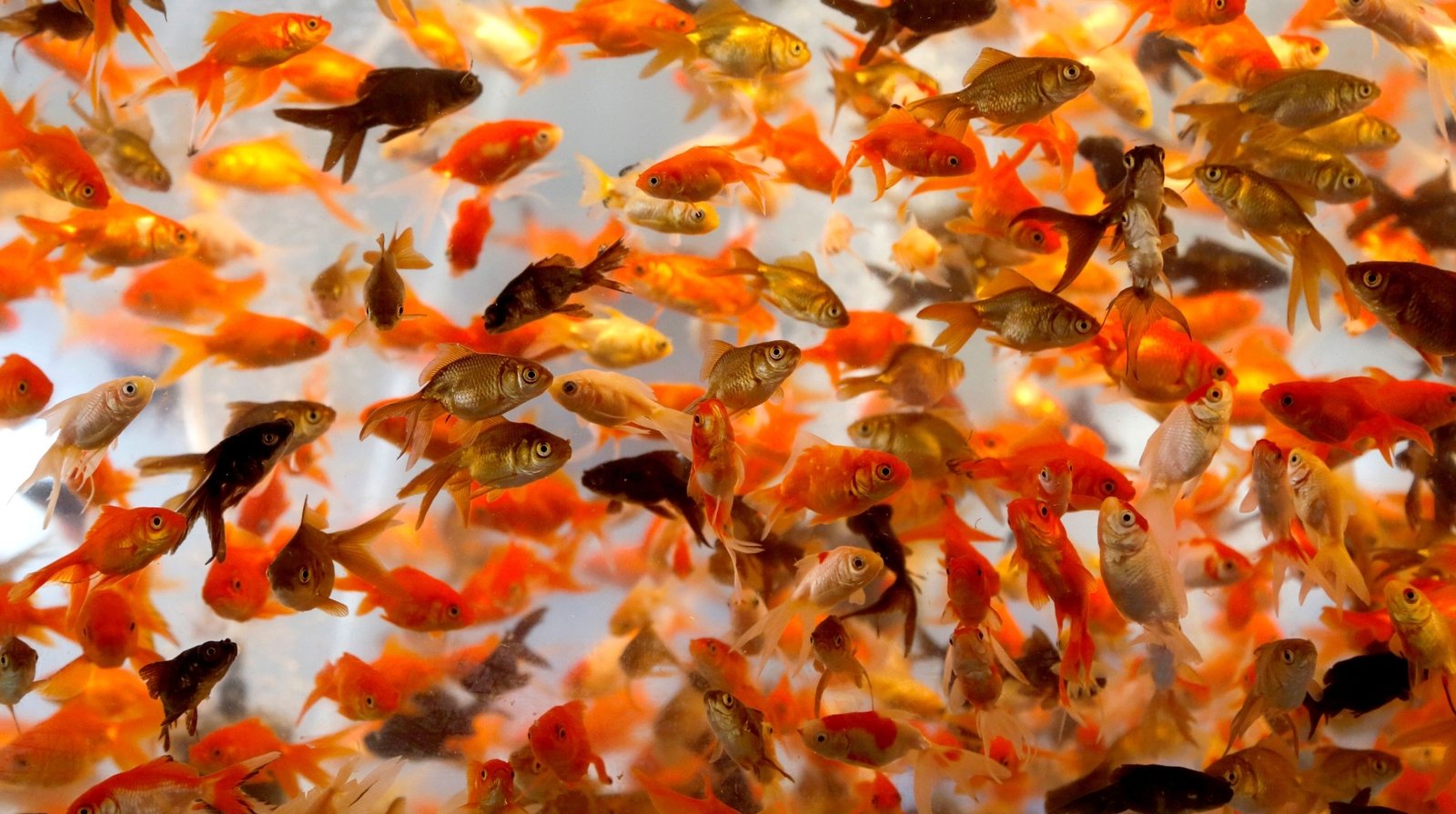 Spring cleaning
The events before the Islamic Revolution in 1979 can be interpreted as political spring cleaning. Millions of people protested in the streets against rampant modernisation, corruption, socio-political suppression, mass surveillance and lavish spending by the royal family.
They demanded that the king, known as the Shah in Persian, step aside. Suffering from cancer and seething over the growing hostility against his regime, the Shah vacillated between concession and repression, while assuming the protests to be part of an international conspiracy. After the deaths of hundreds of protestors, the royal family fled Iran in January 1979 and sought refuge in Egypt where the Shah died a year later.
On February 1st 1979, Ayatollah Khomeini arrived in Tehran from Paris amid wild rejoicing by political activists on all sides - including the secular leftists, nationalists and religious right. A referendum was held on April 1st to make Iran a theocratic republic. The left-wing activists, nationalists and intellectuals – who marched hand-in-hand with their religious comrades against the Shah – felt betrayed and considered the act as the "stealing of the revolution".

From BBC News, why events in Iran 40 years ago matter
Jumping over fire
Soon after the declaration of an "Islamic Republic" in April 1979, the revolution became tainted with the killings and disappearances of thousands of leftist and nationalist activists and intellectuals. There was also the suppression of personal freedoms, such as the imposition of compulsory head-scarves on women on the orders of the religious forces. Things were about to get even worse…

On September 22nd 1980, Iraqi armed forces under the command of Saddam Hussein invaded southwestern Iran to capture the oil-rich Arab-dominated region, settle a long-standing border dispute and exploit Iran's deepening political crisis which brought the country at the brink of a civil war. Saddam's surprise invasion became the longest running conventional war of the 20th century.
The war soon settled down into a stalemate. After the intervention of the UN's Security Council, Saddam Hussein offered to withdraw Iraqi forces from all captured Iranian territory and sought a peace agreement with Iran. But Ayatollah Khomeini dismissed all diplomatic attempts and sought to remove Saddam from power. His dream did not materialise and he died in June 1989, a year after the eventual ceasefire between Baghdad and Tehran.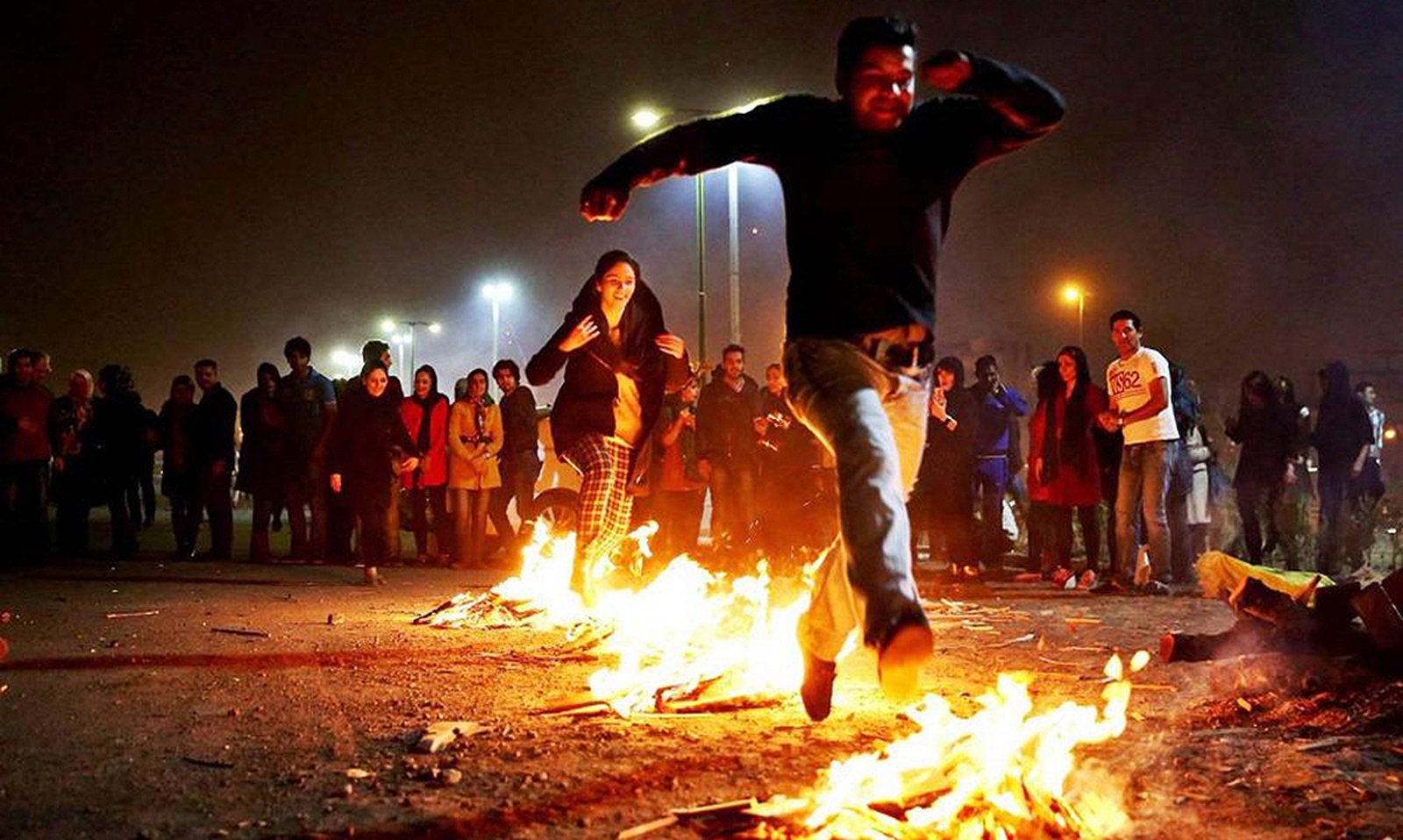 Reforms
Though Hashemi Rafsanjani's tenure as president from 1989-1997 is seen as an era of reconstruction after the devastating war with Iraq, Iranians were weary from the long-term effects of international isolation. As a result, millions of Iranians, especially women and young people, voted Mohammad Khatami into power with a landslide in the 1997 presidential election. He promised to initiate institutional reforms, fight religious excess, develop a civil society, safeguard human rights, initiate dialogue with the west, and liberalise the economy.

Khatami brought about far-ranging changes in the country including freedom of press, expansion of NGOs, jobs for unemployed youth, and GDP growth from 2.4% in 1997 to 5.9% in 2000. His reforms proved to be extremely popular among masses but were undermined by the religious establishment. Led by Supreme Leader Ayatollah Khamenei, they exercised sweeping powers to shut down major pro-reform media outlets, remove key reformist figures from office on corruption charges and imprison secular-minded intellectuals and student activists.
This led to massive discontent among the masses and Khatami was re-elected by an overwhelming majority in 2001 presidential election with renewed hope for change. However, the institutions controlled by unelected conservatives such as the judiciary and security services again impeded further reforms and fought hard to maintain the status quo.
Ahmadinejad's economic policies such as heavy spending on public services and projects contributed to spiralling inflation and unrest
The populist entertainer
The end of Khatami era paved the way for the emergence of a Haji Firoz-like figure on the Iranian political scene. Mahmoud Ahmadinejad, son of a modest blacksmith, rode high on populist sentiment to become the next president of Iran. Having served earlier as the mayor of Tehran, Ahmadinejad's presidential campaign focused on issues such as poverty, anti-corruption and social justice.

Donning his trademark khaki jacket and meeting public in the streets to "distribute" oil money, Ahmadinejad soon became the Iranian regime's poster boy. His economic policies such as heavy spending on public services and projects – combined with increased state subsidies on fuel and foodstuffs – contributed to spiralling inflation and unrest.
Ahmadinejad was also very vocal on the international scene, vigorously defending Iran's controversial nuclear programme and vowing to condemn Israel to the pages of history, which prompted condemnation from the west. In April 2007, he announced Iran's production of nuclear fuel on an industrial scale, which led to further imposition of sanctions.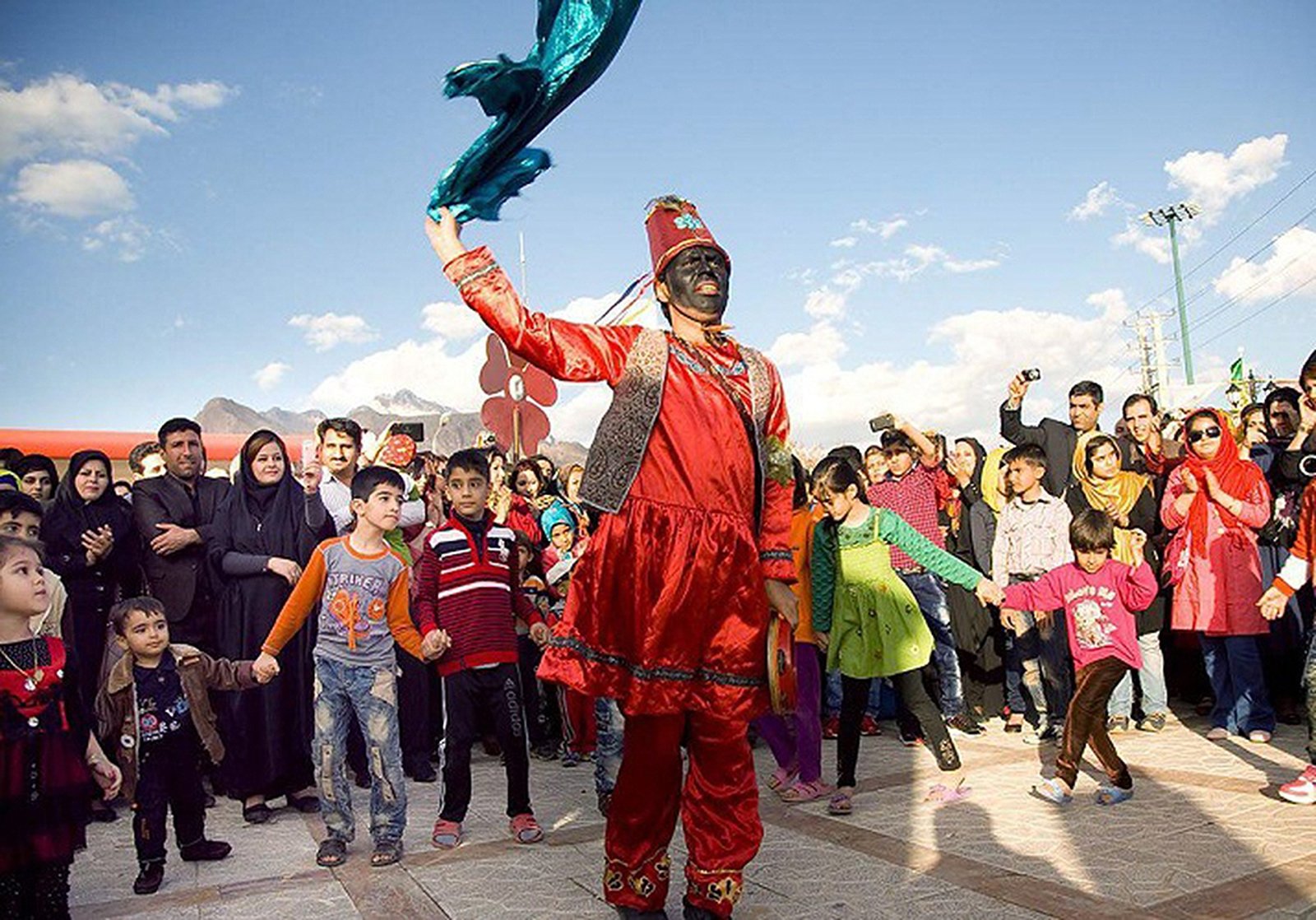 Ahmadinejad was re-elected in 2009's presidential election amid allegations of widespread electoral fraud, which prompted mass protests and violence in major Iranian cities. Ayatollah Khamenei threw his weight behind the incumbent by directly challenging the heavy people's mandate of former prime minister and reformist candidate Mir Hossein Mousavi and influencing the Council of Guardians' decisions.
However, the Supreme Leader and the president soon had a big falling out over cabinet appointments. As a result, Ahmadinejad boycotted several cabinet meetings to register his protest.
In an unprecedented move, the Iranian parliament summoned Ahmadinejad and admonished him over his policies and the public spat with Ayatollah Khamenei. Ahmadinejad lost the power play and he was succeeded by reformist politician Hassan Rouhani who won the August 2013 elections by a landslide.
We need your consent to load this rte-player contentWe use rte-player to manage extra content that can set cookies on your device and collect data about your activity. Please review their details and accept them to load the content.Manage Preferences
From RTÉ Radio 1's This Week in 2013, a profile of Hassan Rouhani
Ousting of bad luck
Rouhani promised to re-establish diplomatic relationship with the west and get international sanctions lifted which ushered Iran into an era of international engagement and economic revival. His efforts soon bore fruit when years of negotiations eventually led to the signing of the Joint Comprehensive Plan of Action (JCPOA) in mid 2015.
The nuclear deal facilitated the gradual lifting of economic sanctions on Iran in exchange of placing restrictions on its nuclear programme. As a result, Iran's GDP grew sharply and inflation dropped just under 10 per cent, for the first time since the 1990s.
The economic recovery helped Rouhani win re-election by a landslide in May 2017. However, the euphoria was soon lost when US President Donald Trump unilaterally withdrew from the nuclear agreement and re-imposed sanctions on Tehran despite international community insisting that the Iranian government is strictly abiding by the nuclear deal.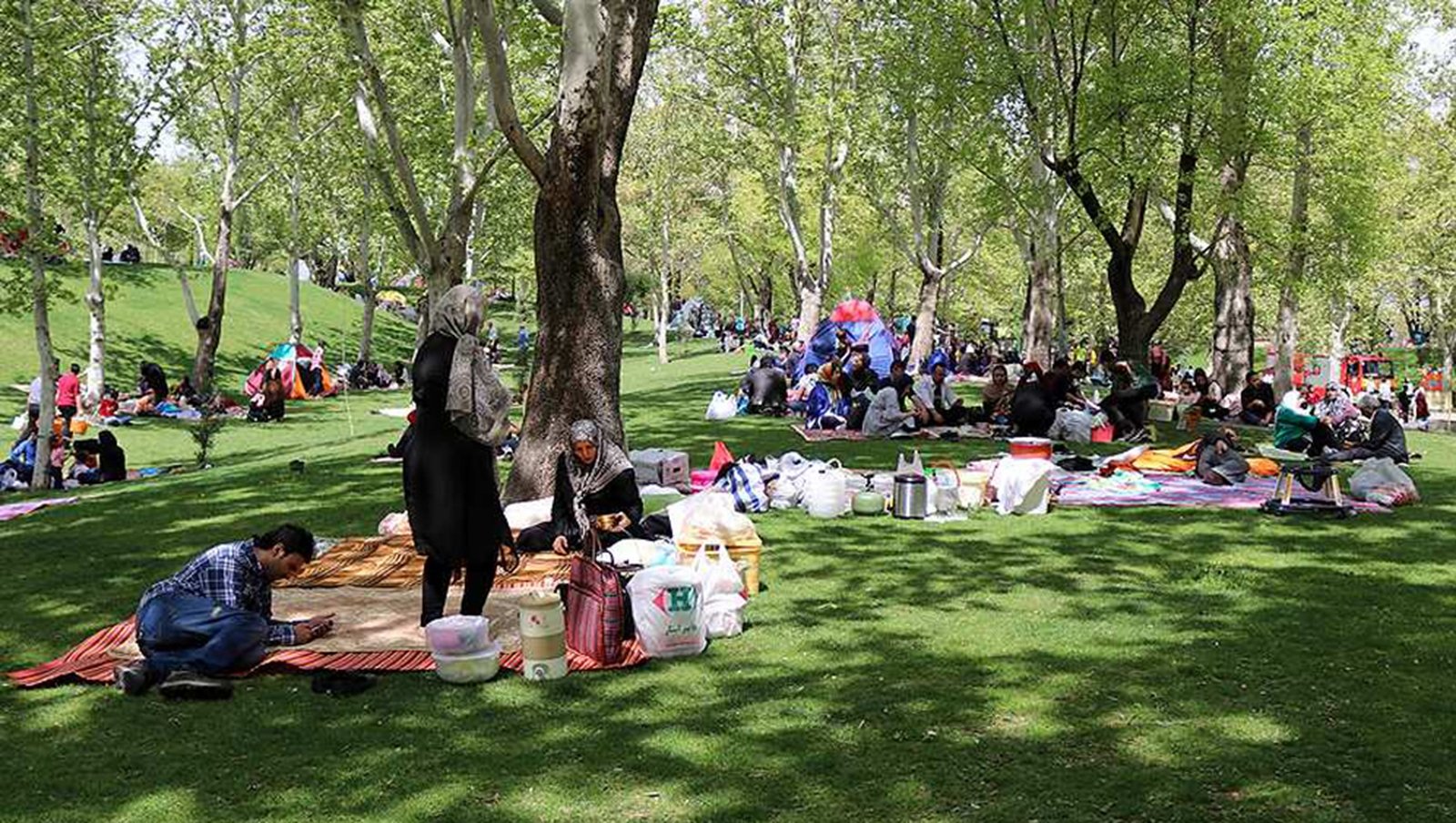 Tehran believes that Trump administration, at the behest of Israeli prime minister Benjamin Netanyahu, wants to orchestrate regime change which could destabilise the region.
Recent successful Iranian interventions in Iraq and Syria to help its allies defeat IS have buoyed the confidence of the regime and cemented Iran's status as a regional power making US and its allies more wary of Tehran's ambitions.
Mindful of their history of tests and travails, many Iranians know that they will have to go through scorching summer and freezing winter before they welcome spring again.
The views expressed here are those of the author and do not represent or reflect the views of RTÉ