Analysis: as the huge growth in cookbook publishing shows, what we eat and cook has become an indicator of lifestyle and identity
Cookbooks are one of the most reliable sectors of the book publishing industry, something not even the internet with its countless recipe sites has been able to crush. If you enjoy cooking, you may well have a selection of cookbooks on your shelf. Like the rest of us, you will only have cooked a small number of the recipes, yet we still buy them.
Cookbook publishing became a strong and varied sector around the 1960s, as rising living standards in Europe and North America enabled diversifying lifestyles, fuelled by an expanding consumer culture. Nowadays, there is a substantial cookbook section in most general interest bookstores.
Indeed, perhaps thanks to the internet, cookbooks have become more beautiful objects which are nice to touch and well-designed with tempting photography. It may also have driven the trend of having more content beside the recipes in the books such as stories about the origin of ingredients or dishes, or how the author came to writing this recipe. These cookbooks are intended to be read away from the stove and their high-end finishing underlines this.
From RTÉ Radio 1's Ryan Tubridy Show, Gerry Adams TD on his new cookbook, The Negotiator's Cookbook
Why do we buy cookbooks? What we eat, and cook has become an indicator of lifestyle and thereby our identity. We may want to feel sophisticated by being familiar not just with Italian food but specifically the food of Venice, Rome or Sicily. We may want to follow a special diet, for our waistlines, our gut health or a healthier planet. We may identify with a certain chef, or feel at home in a certain restaurant, and bring their food and life into our own homes, even just on paper.
We may want to learn to make our own bread, pickles and jam to feel like we are creating something which we don't get to feel in our strip-lit suburban business park offices. We may be pressed for time and ideas, but still want to feel we are providing nourishment for ourselves and our families. And sometimes, we may just want to travel in time and space to different tables than our own.
From RTÉ Lyric FM's Culture File, Professor Danielle Clarke of UCC on early modern Irish women's cookbooks and their authors
Cookbooks tend to fall into five broad categories. There are books based on who wrote them (chefs, bloggers, celebrities etc), books on how cooking fits into our lives (quick, cheap, easy or slow) or how the food affects our bodies and lives (healthy, clean, low-carb, vegan etc). Some books focus on certain ingredients or techniques (kale, chili, burgers, sourdough or the fundamentals of cooking) and others on regional or national cuisines home or abroad.
Of course, books may straddle several categories: you could have Gwyneth Paltrow on clean eating, Jamie Oliver on Italian food or vegan recipes in under 15 minutes, for example. Within the categories, there are trends. Street food seems to have had its day, burgers aren't as prominent as they used to be and fermentation is still at it.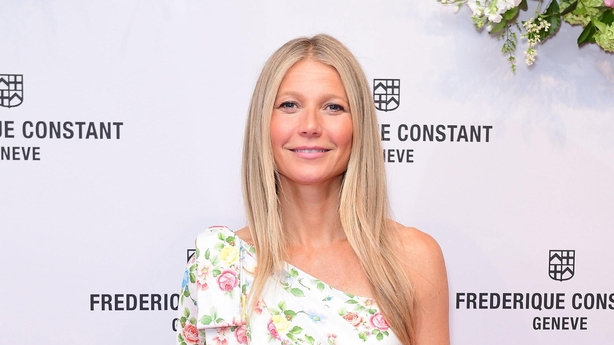 Vegetarian or plant-based cooking is currently soaring, no doubt partly due to the growing awareness that food production today (especially of meat) is closely linked to climate change and environmental degradation. This is an interesting trend that brings us back full circle to the vegetarian wave of the 1960s/1970s, when counterculture protests against the capitalist consumer culture coincided with the oil crisis and growing environmental concerns. In recent years, though, veganism has become much more individualistic, focused on assumed effects of diet on the body and often relying on readily available prepackaged vegan food products and a lot less on muesli and homegrown vegetables. Whichever the motivation for plant-based eating, it is amply catered for by today's veggie cookery book sections.
The cookbook author often plays an important role: We like to know that this is someone whom we can trust. There exists a tradition of cookbook authors who are first and foremost just that, including Elizabeth David, Jane Grigson, Maura Laverty, Claudia Roden and Madhur Jaffrey. Nowadays, blog-to-book cookbooks are increasingly common. Other authors begin on TV before publishing a book. Chefs we know through their restaurants are likely to publish books, and a growing number of cookbooks tie in with restaurants or other food establishments - bakeries, delicatessen - like The Happy Pear or, of course, Ballymaloe.
From RTÉ 2fm's Dave Fanning Show, chef Louise Lennox on some of the most weird and wonderful cookbooks on the market
Books about cuisines from elsewhere, featuring notes on folklore and culture or memories and stories, let our minds wander and experience other places and lives. The recipes themselves can also be read as stories, evoking far away places through imagined aromas and tastes. Italy is a steady favourite, as is India. The Middle East and its flavours has come into focus in the past decade with the very successful books by British-Israeli chef and restaurateur Yotam Ottolenghi.
TV cookery series often cross over to the bookshelves, and recipe books based on TV series have been published. This ranges from shows with rich material like The Sopranos and Mad Men to more unusual choices such as Orange is the New Black and The Hunger Games. However, it is unusual for a programme to be based on a food book. Samin Nosrat's Salt Fat Acid Heat (2017) was released as a four-part Netflix series in 2018, reflecting not only the powerful argument of the book, but also the captivating style of its author.
From RTÉ Radio 1's Today with Sean O'Rourke, an interview with Yotam Ottolenghi
In his foreword, preeminent food journalist (and Nosrat's writing teacher), Michael Pollan calls the book "indispensable" because of Nosrat's accessible and inspiring manner of teaching the principles of cooking. The book features charming illustrations of ingredients and techniques, but importantly also a number of grids and graphics showing more complex relationships: the comparative acidity of common cooking acids (lemon juice, vinegars), browning stages of sugar, a "salad axis" that locates salad ingredients and dressings between light and creamy, tender and crunchy.
This sort of scientific approach to food and cooking was pioneered by Harold McGee, whose On Food and Cooking: The Science and Lore of the Kitchen (1983) remains a bedrock. Nosrat with her experience as professional chef and cooking teacher brings the science squarely into the kitchen with replicable recipes alongside hands-on knowledge about ingredients and techniques. Her humour and personality constantly shine through in the writing and make this book a really enjoyable read. Pity your already groaning shelves.
---
The views expressed here are those of the author and do not represent or reflect the views of RTÉ
---