Opinion: teaching broadcast students to become more analytical and subjective in their thinking can have huge benefits
Research-based teaching, critical thinking and interdisciplinary learning are buzz words echoing around the hallowed halls of third level education across Europe. But what happens when you try to put these lofty ideas into practice?
Students have embraced technology as a way of expressing their views and opinions on a number of subjects. They've done this through access journalism, advocacy journalism, data journalism, and interactive journalism, which are commonly known as blogs, social media networks, forums and podcasts. These genres broadcast and showcase the individual's own voice and point of view. Those who do it well have developed an understanding of how to use research and critical thinking to convey a message that is clear and has substance.
I teach media and have found that radio can fill an interesting role in educational institutions by using a version of action research that is taught in broadcast journalism. For students to develop an understanding of theories, principles and concepts relevant to broadcast journalism, they must learn to think critically. This involves learning how to analyse, evaluate and formulate informed judgments and positions on material and present this material to an audience.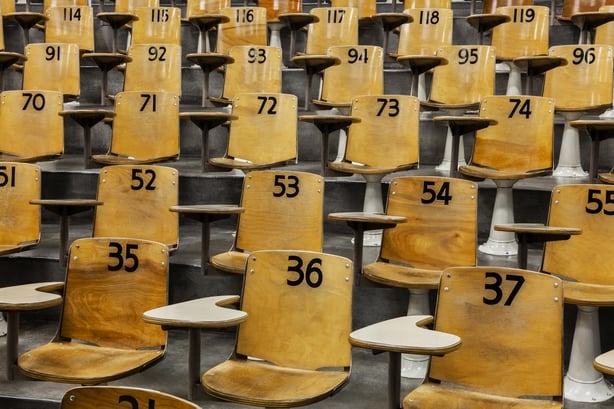 With the increase of online media platforms, it's impossible to teach students how to react to every bit of information that is presented to them. This method encourages them to become more analytical and subjective in their thinking and offers students practice in facing real problems, testing solutions, making mistakes, seeking help and refining their approaches.
So what does this look like? to help with understanding during training, students are engaged with analogies, metaphors and examples of exemplary work. They are introduced to a collection of methods which make up a teaching framework which consists of Aristotle's Poetics, a Producer's Wheel, the 4 W's and finally Voxpops.
Aristotle's Poetics is more a tool for teaching literature, theatre, and poetry, but it has been adopted by the Harvard School of Journalism as part of their teaching programme and is evident in their online publication Nieman Storyboard which showcases the best examples of American non-fiction storytelling. The Nieman Foundation's mission "to promote and elevate the standards of journalism" is a worthy one and has produced much work based on best practice in the field of digital storytelling.
Learning by doing and developing the ability for continued learning and problem solving throughout the professional's career is a critical element of learning
Given the complexities of learning and teaching, the idea that modern-day digital storytelling can be aligned with student-led enquiry lends itself to opening an exciting dialogue surrounding curriculum design. So far aligning digital storytelling and student learning has produced positive results for my students.
Other parts of the framework include a Producer's Wheel, which is used to put a timeline in place in a quick graphical way by using eight points on a clock. This would be used for more complex productions and when working as part of a team. When used in conjunction with Aristotle's Poetics, the 4 W's and Voxpops, it's possible to produce a complex production that is well paced and has clear goals with an introduction, middle and a conclusion.
Students greatly value the sense of belonging that comes with college life. This sense of community can be enhanced in a number of ways and can feedback into their educational development. From a young age, we learn when we play and this diminishes as we get older. Learning by doing and developing the ability for continued learning and problem solving throughout the professional's career is a critical element of learning. There is strong evidence that learning by doing and roleplay in a college radio station is a positive for student development.
Framework
From conducting a qualitative research project and analysing the data, there is evidence that some students are applying what they have been taught during their media training to their coursework to great effect. This framework allows students the space to make their own mistakes and help them develop their problem-solving skills, while allowing the teacher to provide guidance and encouraging reflection-in-action. These methods could provide an opportunity for students to make confident choices about their learning by articulating their depth of knowledge by producing publicly accessible programming, both on their own or as part of a group using this framework.
Students now have the opportunity to connect their academic learning with wider learning skills such as technology, leadership skills, project management and be creative in how this connection is made and in turn develop their critical thinking. Providing students with a number of opportunities through a variety of interesting ways to foster engagement and allow them to produce examples of authentic learning will help break down longstanding divisions between research and education. As these boundaries are crossed, new conversations and collaborations become possible and this framework is an example of one of the many ways to enable this connection.
---
The views expressed here are those of the author and do not represent or reflect the views of RTÉ
---