Analysis: self-service technology may be ubiquitous in our day-to-day lives but this is not necessarily good news for everyone
Self-service technology is now firmly embedded in our day-to-day lives. Think of the last time you checked-in for a flight at the airport or used a pay-at-the-pump terminal in a garage forecourt or walked up to a self-service kiosk in a supermarket. This technology allows us to interact with an organisation without having to directly interact with a live human employee.
The benefits to both customer and organisation are evident. The customer may enjoy reduced prices as well as enhanced convenience and a greater sense of autonomy over their purchasing process. Meanwhile, the organisation can achieve cost and operational efficiencies, in addition to greater productivity levels and staff redeployment.
Self-service technologies have been adopted extensively across the service spectrum in areas such as retail, financial services, travel and tourism and, in many cases, are substantially changing how organisations do business with their customers. For example, McDonald's have set a target date of 2020 by which self-service kiosks will be employed in all their restaurants in the US. In 2018, Beijing Capital International Airport introduced a full electronic boarding service for its passengers. The Hamad International Airport in Doha, Qatar has a strategic vision of becoming a "smart airport' of the future, with the introduction of self-service technologies at every stage of the passenger journey throughout the airport.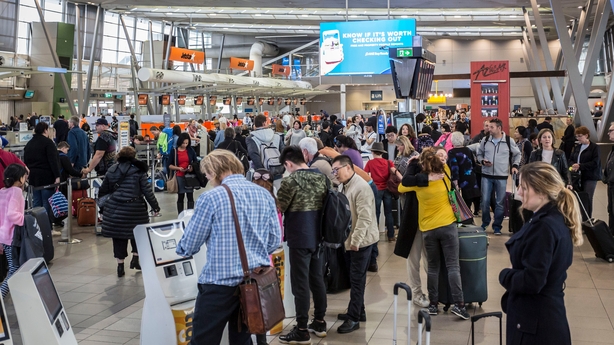 An interesting but under-researched aspect to consider is whether this technology is used in "private" or in "public" by customers. Private self-service technologies may range from online banking and using the in-room self-check-out facility in a hotel, to availing of virtual clothes changing rooms or engaging with a voice assistant such as Alexa. They are private because customers engage with the technology from the privacy of their own home, at their desk at work, or via another personal setting.
Public self-service technologies include the self-scanners in supermarkets, public parking kiosks or the ticket machines at a Luas or Irish Rail terminal. In 2017, Dublin Airport introduced 10 new passport machines or e-Gates which combine automated passport and security checks alongside the use of advanced facial recognition. At the time, the Minister for Justice and Equality, Charlie Flanagan TD outlined that these machines "will greatly enhance our immigration controls, including our border security, while at the same time providing an improved passenger experience through self-service and speedier passage through the immigration process."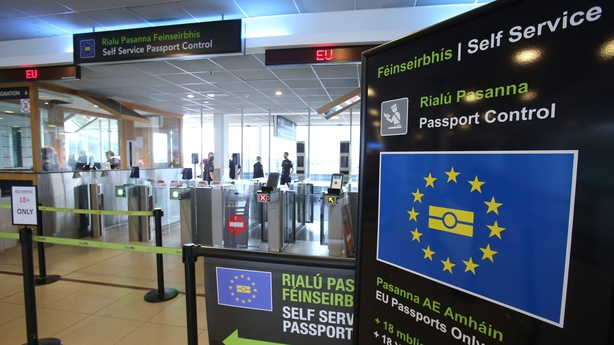 So it's a win-win situation for both organisation and customers? Not always.
A key issue and one which has not attracted much practitioner or academic attention to date is the social element to self-service technologies, namely the effect that the presence of other customers or service personnel can have on the user. Using self-service technologies in a public setting such as an airport or supermarket ordinarily involves queueing or waiting alongside other customers in order to be next to avail of the technology. Therefore, if one user cannot complete the process because they're unfamiliar with the technology or if the technology malfunctions or does not work according to expectations, this can have a resulting impact on other waiting customers.
In a Dublin Institute of Technology study conducted by Dr Petranka Kelly and myself, 165 customers were interviewed regarding their usage of self-service technologies in tourism and travel. A key finding was that many customers experienced feelings of social tension. Participants referred to being "stressed out" and "very nervous" in the presence of other customers who were waiting in a queue to use a kiosk.
We need your consent to load this rte-player contentWe use rte-player to manage extra content that can set cookies on your device and collect data about your activity. Please review their details and accept them to load the content.Manage Preferences
From RTÉ Archives, RTÉ News reports on technological developments at Irish banks in 1979
This technological anxiety arose from not being able to use the machine successfully, not understanding how it worked, being slower in their usage (e.g. having trouble reading the instructions) or when the technology simply did not work. Some participants were worried about being blamed for generating a lengthier waiting time for other customers.
More simply, other participants spoke of logistical issues such as not being able to find one's reading glasses so as to read the instructions for use, or when a transaction "timed out" and they had to restart the process. Apart from the irritation or frustration that this generated personally for the user, it also generated a further self-consciousness of other waiting customers.
Indeed this feeling of social anxiety was echoed by other participants in the study who described themselves as being quite technology-friendly, but who also found themselves having to help others. One passenger gave the following example of a family having difficulty at an airport check-in desk: "they were struggling with the online check-in kiosk. I helped them check-in, which is quite strange considering it's not a service passengers offer, I mean, you would have thought that there would be someone from the airline helping them. But there was no one around".
The customer alone cannot not be blamed for any delays as the problem may lie with a poorly designed or implemented technology
This is an interesting excerpt. While the participant demonstrates his empathy for the "struggling" customer, he also felt that assistance should have been forthcoming from an airline employee being available on-site, as opposed to it being left to a fellow passenger to assist.
The research indicates that self-service technologies may well be embraced by technologically adept customers, but not necessarily by first time users, or those customers who are not using the technological regularly enough to develop a fluidity of use. Indeed, the customer alone cannot not be blamed for any delays as the problem may lie not with the user, but with a poorly designed or implemented technology.
The impact of technology and its transformative effect on service firms and their interactions with customers continues apace. There is no doubt that technology continues to expand organisational and customer horizons but key questions also emerge. In dehumanising the service encounter, is the practice of creating human interaction and social exchange being diluted? If self-service technology usage in certain circumstances is serving to forge a distance between the company and socially/technologically anxious customers as outlined above, does this not contradict the "people first" nature of service organisations?
---
The views expressed here are those of the author and do not represent or reflect the views of RTÉ
---