Report: a new project aims to build a digital map of hip-hop around the world from Shanghai to South Africa - to Swinford
UCC music professor Griff Rollefson is on a mission to find out how hip-hop got so hip. Awarded a €2 million grant by the European Research Council, he is aiming to builld a digital map of hip-hop around the world. He talked to RTÉ Radio One's Morning Ireland about mapping sounds from Shanghai to South Africa to Swinford.
Hip-hop has geographically diverse origins which could go some way to explaining its reach.
"Hip-hop comes from post-Colonial communities in New York City's Bronx neighbourhood…from Puerto Rico, from Barbados, from Jamaica and African-Americans from all over the east coast [of America]…The music is a form of storytelling. It's a form of music made on street corners and in parks over big speakers in basement parties. And now it's a multi-billion-dollar industry that – at the core of it – has what I call a certain 'bottom-up' globalisation by the people." 
This 'bottom-up globalisation' is what interests Rollefson and forms the basis of the study.
"This study is looking at how those knowledges from the streets of New York have connected, have resonated with people around the world. So, from Turkish Berliners to kids in Shanghai to kids in Cape Town's South Africa and how something resonates with them about this music. This study proposes that we can find these connections, of how people have found this global knowledge in the local settings."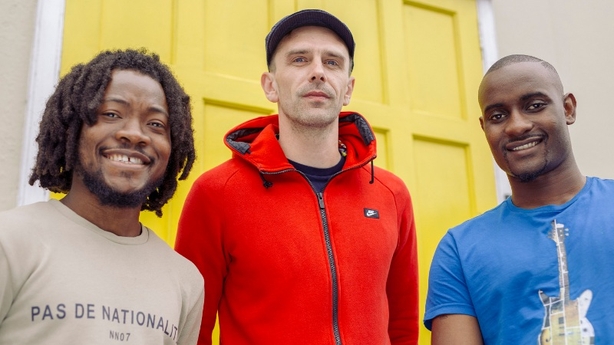 Ideas that have permeated the creation of hip-hop, like "each one teach one", "knowledge of self" and "words as weapons" form some of the "memes of hip-hop knowledge", Rollefson says. He aims to bring in ethnographers from around the world who will look for commonality in crowd-sourced answers about hip-hop. The goal? To create a kind of digital map of hip-hop's influence and spread. But it's not just limited to written answers. Rollefson and his team will use AI to map sounds too.
"We want to hunt down these little bits and samples and pieces that flow throughout hip-hop knowledge and see how those correspond to the text. So, this is kind of a big sonic mapping project as well."
As for the Irish scene, Rollefson thinks it may have existed for longer than we give it credit.
"One of the jokes at the core of this project is Ireland was already hip-hop, we just didn't know that word yet. Ireland has been hip-hop for thousands of years, since the story-tellers of old."
Naming Ophelia McCabe, Rusangano Family and Kojaque as "amazing examples of how this music has become Irish", Rollefson hopes that this is one Big Data project with a difference.
We need your consent to load this rte-player contentWe use rte-player to manage extra content that can set cookies on your device and collect data about your activity. Please review their details and accept them to load the content.Manage Preferences
From RTÉ Radio One's Morning Ireland, Griff Rollefson talks about his new hip-hop project