Opinion: is a public figure dedicated to poetry more attuned to the moral and philosophical sensibilities of the nation?
Tweets with the #keepthepoet hashtag appeared widely on Irish Twitter pages during the recent presidential election. These referred to the re-election campaign of the incumbent president Michael D. Higgins. His public image strongly relies on the fact that he the author of several volumes of poetry, including The Betrayal (1990), The Season of Fire (1993), An Arid Season (2004) and New and Selected Poems (2011), as well as president.
Discussions on Higgins's political career also repeatedly acknowledge his work as a "veteran champion of human rights". His achievements in the area of human rights and his poetic output were recurring reference points in the campaign leading to Higgins's landslide victory.
However, this enthusiasm has not always been shared by literary critics, who have often been less than impressed by the president's literary achievements. A 2011 review in The Guardian bluntly stated that "Michael D. Higgins is no poet". The Independent quoted a "leading critic" describing his writing as a "crime against literature", rather harshly echoing to the phrase "crime against humanity".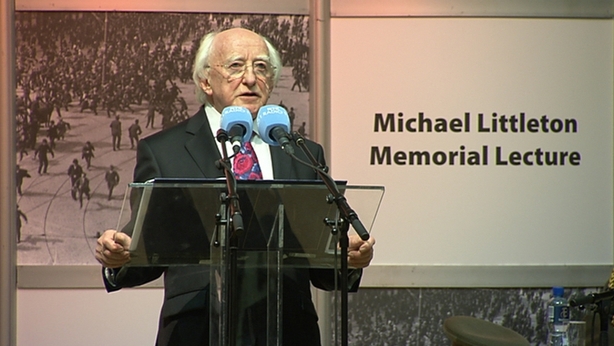 To be fair, not all reviewers have shared this perspective. One characterised Higgins the poet as a "practical Utopian", another described his verse as "thoughtful and sensitive". The overall view among literary professionals veers, perhaps rightly, to recognising that Higgins will likely never challenge William B Yeats or Seamus Heaney as Ireland's leading poet. However, the conflicted nature of how his verse is received says much about perceptions of the role of poetry in Irish culture, society and among the literary community.
It is poetry rather than prose fiction that is frequently regarded as an ethical as well as an aesthetic force. It can offer private consolation, but is also seen to act as a moral compass of society, and foster an awareness of the "republic of conscience" as Heaney famously phrased it. Evaluating the merits and weaknesses, the "goodness" or "badness" of poetry. thus confronts the dilemma of balancing social and political impact against formal or technical dexterity.
In recent decades, literary scholars in Ireland and elsewhere have engaged in a passionate debate on how to judge poetry as a sociocultural practice as well as a form of aesthetic discourse. The debate was particularly intense during and in the aftermath of the Northern Irish conflict, which coincided with what has been termed the "Northern Renaissance" of Irish poetry.
The Irish voters' determination to #keepthepoet hardly results from any claim as to Higgins's literary superiority
Yet such debates easily miss the wider significance of the public discussion. The Irish voters' determination to #keepthepoet hardly results from any claim as to Higgins's literary superiority. Most, I would venture to suggest, have read few if any of his poems in any great detail. Rather, it reflects a view that a public figure so dedicated to poetry is equally attuned to the moral and philosophical sensibilities of the nation.
An alertness to the power of the poetic also demonstrates the re-elected president's recognition of the significance of language as more than political rhetoric. In his second acceptance speech, Higgins forcefully stated that "words matter. Words can hurt. Words can heal. Words can empower. Words can divide."
The repetitive momentum, rather than poetic subtlety, of the phrase was strong enough to resound across national borders. France24 reported on Higgins's re-election with the headline "as tide of hate politics sweeps Brazil, Ireland re-elects poet of peace". They quoted Higgins's words while commenting on Jair Bolsonaro's rise to power during the same weekend in Brazil. Strong peace-endorsing credentials are also held by the former president Mary Robinson, who served as United Nations High Commissioner for Human Rights between 1997 and 2002. Robinson's career in human rights has built on her background in law and a keen awareness of the symbolic power of language.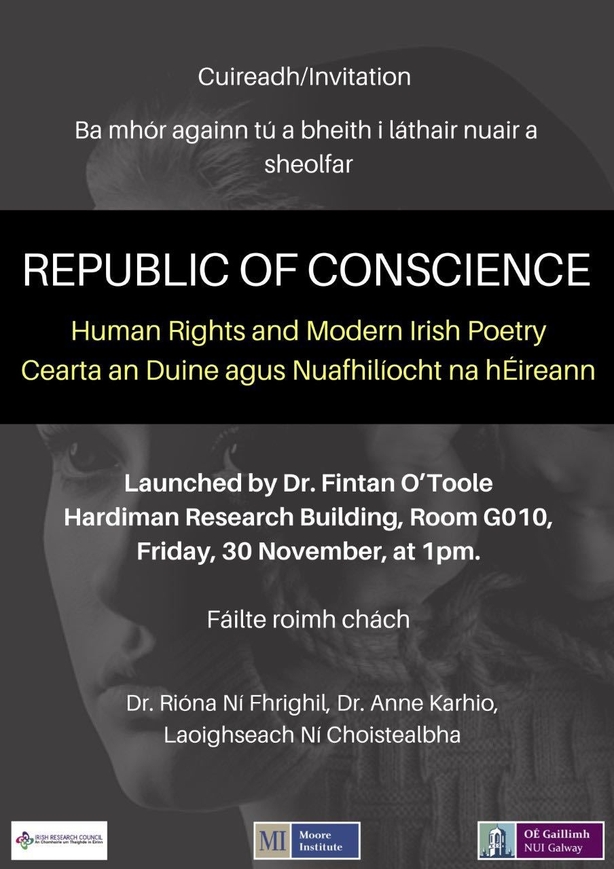 Of course, It is not unheard of for political leaders to enjoy and write poetry. Barack Obama published a number of poems before his presidency, and the famous Yale professor Harold Bloom described himself as being "not unimpressed with the young man's efforts". At the time of his execution, Ernesto Che Guevara carried a notebook with poetry by Pablo Neruda, Nicolás Guillen, Cesar Vallejo and León Felipe, and he also wrote poetry himself.
But as the contested legacy of Guevara also highlights, poetic ambition is by no means a guarantee of a political leader's commitment to peaceful advocacy. The numerous dictators discussed in the Scottish author Daniel Kalder's recent volume Dictator Literature: A History of Despots through Their Writing provide ample proof, if such is needed, that poetic aspiration can exist, if not exactly thrive, in a moral vacuum.
Remarkably, while poetry has not infrequently been condemned as trivial, elitist or simply useless, totalitarian governments have, again and again, been sufficiently afraid of poets to silence them by whatever means necessary. The constant preoccupation with how, in the much quoted words of W. H. Auden from In Memory of W. B. Yeats, poetry possibly "makes nothing happen" has repeatedly co-existed in the minds of tyrants with the fear that it might indeed do so.
W.H. Auden reads In Memory of W.B. Yeats
It was his literary as well as political "dreaming" that left Federico García Lorca "riddled with bullets", "mouth down / in the fickle shadow of his own blood", as Paul Muldoon's poem 7, Middagh Street reminds us. Political leaders' affection for, or their unease with, poetry draws on the recognition that poetry can make visible the wonderful and frightful ways in which "words matter".
Poets are rarely saints, yet our contemporary understanding of poetry seems incompatible with the idea that poems by autocratic tyrants could be "good", no matter how technically flawless. Conversely, in an increasingly polarised world, a political willingness to expose one's creative pursuits and imperfections to public scrutiny has value in itself. Higgins recognised this in an interview with Fintan O'Toole, borrowing the words of a more unanimously celebrated poet: "I like to quote Leonard Cohen...you have to leave aside your perfect model and look at the bell that still rings and ring it."
The Republic Of Conscience: Human Rights and Modern Irish Poetry project will be launched at NUI Galway on November 30
---
The views expressed here are those of the author and do not represent or reflect the views of RTÉ
---