Analysis: whether for exercise or charity donations, game mechanics and design can be a powerful way to influence people
Walking around the city, your phone beeps and shows you have taken 10,000 steps. You tap the screen to see the distance you have walked is above the average of people your age. A leaderboard then shows your routine is healthier than your friends. You feel pleasure mixed with pride. You're a winner. Then, you decide to buy one of those watches that count steps to track your daily exercises. There is no return: your brain got into a gamified mode.
Fitness apps are an example of gamification, which is the use of game mechanics and design in a non-game context. The idea is to transform an activity that may not be pleasant to everyone, like getting off the sofa and out the door, into something fun and motivating. This can be done even without an app. You may know how effective it is to tell a child that the first one to collect all the toys spread on the floor is the winner or to promise yourself a piece of chocolate if you finally finish a to-do list. In the end, it's all about convincing your brain that the effort will be compensated with a reward.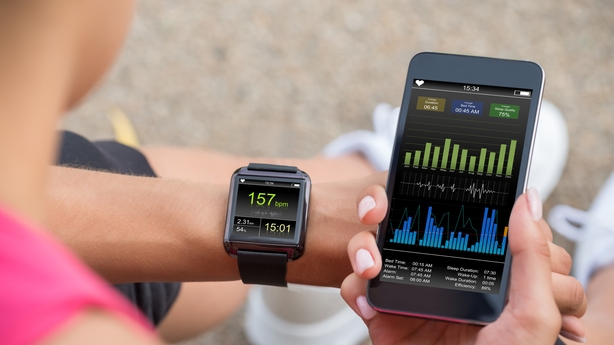 But why does gamification work so well? Many mechanisms are involved but games stir our emotions. Playing changes the chemistry of the brain, resulting in signs of pleasure and excitement, which is mainly lead by the fact that games spoil us with rewards.
Researchers scanned the brain of people playing video games and showed that key regions related to the pleasure circuit, such as amygdala and nucleus accumbens, were more active. Curiously, the pleasure of playing starts even before winning the game. Just the idea of receiving a reward leads our brain cells to release dopamine, a chemical that stimulates our motivation and reinforcement of behaviour. This is related to the motivational salience, a cognitive process that propels someone to achieve a particular aim – in this case, getting rewards. When using the health app, the more you walk and the more rewards you get leads to an increase of dopamine release and motivation to exercise more.
We need your consent to load this rte-player contentWe use rte-player to manage extra content that can set cookies on your device and collect data about your activity. Please review their details and accept them to load the content.Manage Preferences
From RTÉ Radio One's Today with Sean O'Rourke, a discussion about health apps with neurophysiologist Dr Conor O'Brien and co-founder of Health 2.0 Dublin Terri Morris
Another chemical, serotonin, is released when someone feels wanted or needed in a situation. So when your phone pops up a message saying you should keep walking in order to get one more badge, you feel like the only person able to do that and save the world. Well, at least, maybe save your health.
More than just for fun
After reading all these, you may find a little bit weird to know that gamified tools are actually messing up with your brain. But think about it for a moment: people spend around six hours per week playing video games. The idea of gamifying things is a way to leverage this engagement power of games and revert into something that goes beyond entertainment.
The Bottle Bank Arcade
The main objective of gamification is to change people's behaviour, and this isn't limited to exercising. In 2009, a team from Volkswagen transformed a bottle bank into an arcade-style game. To use it, the player had to press start and insert a glass bottle in one of the six holes. If the bottle goes into the right place, the player scores points, and the final objective is to beat the highest score from a previous participant. Over the evening, almost 100 people used the arcade bottle bank, while the nearby conventional one was used twice.
Although the fun may be what pushes people to use gamified tools, negative emotions are also important. One example is the game Spent which is designed to stimulate people to donate money to charity. Spent is a simulation where the player is someone that has $1,000 to live for one month. However, challenges like housing prices and medical costs force the player to decide if it is better to use the money to pay the rent or buy food.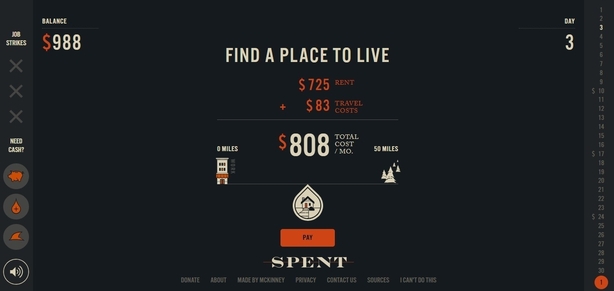 While playing, the game shows statistics about poverty and homelessness. This whole context can lead to emotions that are also part of playing games, such as frustration and sadness. Again, the amygdala, an important area of the brain, is activated, performing a primary role in emotional responses. This interacts with the pre-frontal cortex, which computes how the decisions we made in the game resulted or not in rewards. This type of game replicates a real-world context in a safe environment, allowing people to think about strategies and make decisions.
Whether for exercise, donating to charity or just throwing a bottle away, games can be a powerful approach to motivate people. When used in the right way, games can even stimulate behaviours that result in reducing greenhouse gas pollution. In this case, we are all winners.
---
The views expressed here are those of the author and do not represent or reflect the views of RTÉ
---