Opinion: why is it harder for a woman to get recognition for achievements in chemistry and science?
By Sylvia Draper, TCD
Chemistry as a discipline is genderless. Put simply, your gender makes no difference to how good you are at it. Chemistry is also broad. It touches on so many other sciences (including biology, physics, materials and computational science) that it needs a variety of types of skills and open, curious minds.
All the above is true and yet many learned bodies, including the Royal Society of Chemistry (RSC), are producing hard evidence that as a woman it is harder to get recognition for achievements in chemistry. For the careers of these women and for science as a whole, this is wrong. The latest report from the RSC explores why this might be happening with 1,700 respondents. It amounts to Systematic Accumulative Disadvantage (SAD); which of your outputs is being counted and when the bar is set.
In UK chemistry departments, the percentage of female undergraduate students taking chemistry degrees is 44 percent, but the percentage of female chair professors (those deemed to have reached the top of their profession) is just nine percent. This is not a timeline issue as the data has remained essentially unchanged for a decade.
We need your consent to load this rte-player contentWe use rte-player to manage extra content that can set cookies on your device and collect data about your activity. Please review their details and accept them to load the content.Manage Preferences
From RTÉ Radio One's Today with Sean O'Rourke show, Sylvia Draper and chemistry teacher Sarah Greene on how to persuade students to study chemistry
The statistics are much the same in Ireland. For example, the School of Chemistry in Trinity College Dublin has 59 percent female undergraduates (2018 intake) and 13 percent female chair professors. Somewhere between the long progression from trained chemistry graduate to chair professor, women are either dropping-out, or clinging-on at grades below those of their male counterparts.
What are the issues that chemistry researchers face? In his article in the RSC Voice, Professor Nick Norman talks about how long work hours and contract posts have become the norm. More than this, you must have a track record of success in order for your research ideas to be funded. This is measured by your publication record, how many papers you have produced and to what extent they are attracting comment or citations in the field. Collectively, this feeds a "publish or perish" culture.
It means a pressurised and unhealthy environment for all, but one that is particularly challenging for women. Children mean that parents are less mobile, conference attendance and "getting your name out there" is harder and gaps in your publication record or returning after a career break are especially hard. Couple this with the simple fact that invitations to women to speak at high-level conferences or to act as PhD external examiners are lower than those of the men and you can see that every aspect of this culture is claiming academic mortalities.
We need your consent to load this rte-player contentWe use rte-player to manage extra content that can set cookies on your device and collect data about your activity. Please review their details and accept them to load the content.Manage Preferences
From RTÉ Radio One's Today With Myles Dungan, Sylvia Draper talks about what is involved in creating gun powder
As an Inorganic Chemist, I attended the International Conference on Coordination Chemistry in Sendai Japan this year. Not one of the invited plenary speakers was female. In my own department, when trying to increase the percentage of female undergraduate external examiners, I was told "I am all for gender equality, but not like this……I have done my unconscious bias training but … when you think of an undergraduate external examiner you think of a man in a suit". Not surprisingly, this response has stuck with me.
So how do we change our perception of women in chemistry and how does chemistry change in order to retain women? A recent review of Irish Leaving Certificate Chemistry textbooks by Claire Murray and Michael Seery shows that less than 10 percent of the illustrations (even the generic ones) contain a female. What message are we unconsciously transmitting? How can I as female chemist make a difference to those coming after me?
It starts with making all my colleagues aware of the persistent inequalities. This is a process that many Schools of Chemistry in Ireland are, and have been, undertaking in an attempt to gain Athena SWAN charter recognition. The next step is to take action. In my case, as Head of the School of Chemistry in Trinity College, I was able to bring-in subtle but important changes that improved the experiences of women on returning from maternity leave. This included formalised core meeting hours, creatin a family-friendly social environment and encouraging women to talk about their achievements without fear of "backlash".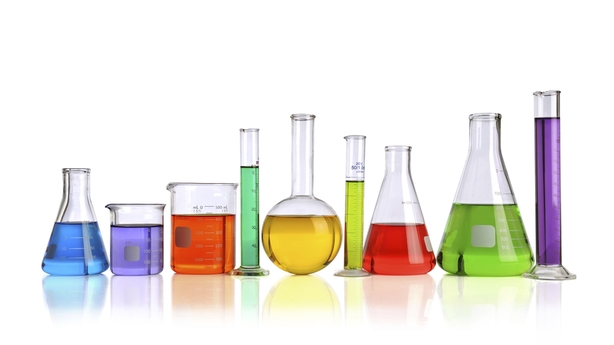 But so much more is needed. I would like to see our society celebrate and reward women for being good academic citizens. Not with a "thank you", but with the award of clear and proportionate credit. If women are to lead transformative reviews of the teaching of chemistry, write Athena SWAN applications, care for dependents and make persuasive arguments for change, this should be officially acknowledged and it should be understood that this will affect their publication metrics. I would also like institutions and funding organisations to take stock of how they judge research excellence. They should consider capping the number of publications and working to curb the detrimental effect of the "publish or perish" mentality.
The reality is that there is an appetite for cultural change now that I have not seen in my 30 years as a professional chemist. The opportunities for women in chemistry are as diverse and as exciting as the discipline itself and an academic career and parenthood are proving to be mutually compatible.
On a personal note, despite "having too many women on my organising committee", the Inorganic Chemistry Coordination Chemistry Conference is coming to Dublin in 2026. I can assure you it will showcase the best global chemistry research - and there will be female plenaries because they are out there waiting for an invitation to be heard.
Professor Sylvia Draper is Professor in Inorganic Chemistry at the School of Chemistry at TCD. She a former Irish Research Council awardee.
---
The views expressed here are those of the author and do not represent or reflect the views of RTÉ
---