Opinion: the make-up of a board is core to its effectiveness, which is, in turn, critical for corporate success
Picture an organisation that fails to innovate and develop. One that's not tuned in to social change, preferring instead the comfort of the status quo. How long would you expect it to survive in today's world?
Ireland is widely recognised as a progressive place to do business. A small, open economy, we are adept at recognising shifts in the periphery and we are often at the forefront of change. For example, Ireland was among the first countries in the world to establish a stock exchange well ahead of many of our counterparts.
Yet when it comes to the companies listed on that exchange, we now lag behind other countries in appointing the boards that govern them. Specifically, many listed companies seem to be missing a key opportunity when it comes to board demographics. Even a cursory glance at the composition of Irish listed boards quickly shows that they are largely male, and that many have no female directors at all. This imbalance poses a number of problems, with potential impacts that reach beyond the companies themselves, and into the lives of the communities in which they operate.
From RTÉ Radio One's Morning Ireland, Adam Maguire reports on new research from consultancy firm Korn Ferry which highlights just how far Ireland's publicly listed companies have to go to achieve better gender diversity on their boards
That's because the make-up of a board is core to its effectiveness, which is, in turn, critical for corporate success. That success drives the health of our economy and our society so it's an issue for all of us. Having enough women around the table is just one part of getting board composition right. But it's an important one, so let's start there.
Recent research led by Dr Christine Cross of the Kemmy Business School, University of Limerick, shows that only 13 percent of directorships in Irish companies listed on the Dublin stock exchange in late 2017 were held by women. Only one of these women was chair of the board, showing no increase from 10 years previously. And over 40 percent of these companies were led by exclusively male boards, a figure that is completely at odds with stakeholder demographics.
As a director of one listed Irish company notes: "women are customers, we are an important part of the business. How we don't see that reflected back into the strategy and who makes decisions around strategy, I find fascinating, as a mind-set"
Clearly, we are failing to adapt as fast as our competitors and neighbours when it comes to board composition
In contrast, for example, female participation on listed boards in the UK is 29 percent for FTSE 100 companies and almost 24 percent for FTSE 250 companies, according to recent findings by Cranfield University. Equally, a report by the European Commission shows that women already held more than 37 percent of board positions in the largest publicly listed companies in France by 2016, despite historical perceptions of a patriarchal society. Likewise, Sweden had reached just over 36 percent, while Italy had achieved 30 percent. The comparative figure for Ireland was 16 percent, slightly higher than the wider list reported on by the Kemmy Business School, as noted above, but still considerably off the mark.
Clearly, we are failing to adapt as fast as our competitors and neighbours when it comes to board composition. This is an issue that many Irish boards might want to consider, because a significant proportion are not moving with the times. And businesses that are not agile don't survive. In a world where the average lifespan of a company has fallen dramatically, this lack of agility may raise an initial red flag in the minds of investors and other stakeholders.
A second flag pops up when we consider the mismatch between board demographics and the growing societal demand for diversity and inclusion. Potential customers, employees, and other stakeholders are now making their views felt when it comes to unfair corporate practices. Boards that fail to respond to rising people power put their companies at risk of social sanction and the reputational damage it brings. Recognised brands are more squarely in the public eye, but the effects flow through the supply chain. Being the weak link in that chain is not a good strategic position to hold.
From RTÉ Radio One's Today With Sean O'Rourke, new Dragon's Den member Chanelle McCoy talks to Cormac Ó hEadhra about the areas where women in business are possibly more skilled than men
A third important warning flag relates to strategic decision-making, a core activity of the board. Good decisions require a variety of perspectives and a healthy level of challenge and debate. Where this is absent, the dangers of groupthink grow, with potentially disastrous effect. Think of the banking crisis in Ireland, for example, and the painful recession it brought.
Appointing directors with diverse backgrounds and experiences is not enough to solve the problem, if gender is not also taken into account. That's because evidence shows that men and women approach decision-making differently, with different outcomes. Research in Spain, led by psychologist María L. Sanz de Acedo Lizárraga, finds that both men and women carefully process information and think logically about the alternatives.
But men and women prioritise things differently when making decisions. Men are more driven by the process itself, and assign more importance to the analysis and the definition of goals associated with the decision. On the other hand, women are more concerned with uncertainties, time, money and with the consequences of the decision, no matter whether these affect them or other people.
Are we ready to close that gap and take advantage of the business, economic and societal benefits of balanced boards?
And when stress levels rise, men and women behave very differently in their decision-making. Research led by neurobiologist Ruud van den Bos shows that men shift strongly towards more risk-taking behaviour when under stress. They choose high-risk options that have poorer outcomes over time. This is not the case for women. In fact, women are slightly more risk-averse when the pressure is on, preferring to bank smaller wins in a strategy that builds toward long-term success.
As the top decision makers, boards frequently find themselves in high-pressure situations that can impact overall company success. So it makes sense to ensure a balance around the table, where both men and women have a substantive say in the decision-making process. As the evidence shows, this is particularly important when the stakes are high and riskier decision-making can have significantly adverse outcomes.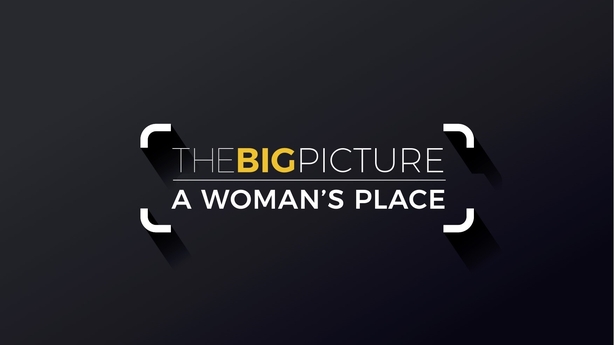 By failing to harness the value of gender balance in the boardroom, companies can miss opportunities to progress, make better decisions and increase their relevance to customers, employees, investors, and other stakeholders. This seems to fly in the face of a director's legal duty to act in the best interests of the company.
Ireland is a progressive place to do business, and we often punch above our weight in the international arena. Yet our current approach to board composition leaves us out-of-step with social progress. Are we ready to close that gap and take advantage of the business, economic and societal benefits of balanced boards?
---
The views expressed here are those of the author and do not represent or reflect the views of RTÉ
---