Opinion: Bollywood stars are household names and cultural giants across huge parts of the globe yet are completely unknown to Irish viewers
Mention Bollywood to an Irish person, and they will immediately wiggle their hands in a dancing pose, waggle their heads at the same time and roll their eyes. Hardly any of them have ever seen a Bollywood film, but this impression of cavorting, singing, melodrama and masala is all pervasive. Some may have watched the LUAS scene from Ek Tha Tiger or caught a clip on TV. But Indian cinema, or Bollywood as it is somewhat pejoratively or popularly called, seems to present a cultural divide that many Irish people find hard to bridge.
Trailer for Ek Tha Tiger
India is the largest producer of films in the world. Up to 1,600 feature films are produced annually and 3.5 billion tickets sold each year, compared to Hollywood's 1.36 billion. Indian cinema includes the multiple regional film industries, Bengali, Tamil, Gujrati and many others, and the Bombay Hindi film industry so Bollywood is only one of its major components.
The BBC ran a poll in 1999 which selected Amitabh Bachchan as the biggest film star in the world, bigger than Olivier and Brando. From the next generation, Shah Rukh Khan is far bigger - he was named as one of the 50 most powerful persons in the world by Newsweek in 2008. Aamir Khan was on the cover of Time for his tackling of social evils.
Lineage is important in India and actors flaunt their relationships with legendary freedom fighters and literary giants. It is also an industry rife with dynastic politics and terrifyingly hard for outsiders to break into. Despite vicious party politics, Bollywood is an arena where communal and religious lines are blurred. There are many mixed relationships and all these ingredients are part of the context of the industry and the meaning of each specific film.
From RTÉ One News, a report on the filming of Ek Tha Tiger in Ireland
But the household names who are giants in the cultural fabric across huge parts of the globe are completely unknown to the Irish. To Irish people, the stereotype, the length of a subtitled film and the song dance sequences present an image of fantastic frivolity. Humour itself is indeed culturally specific. And so much is lost in the poor translation, which simply cannot do justice to the richness of what is often a Shakespearean quality in dialogue and poetry, savoured by native speakers, often becoming part of the subcontinental lexicon. Each film carries a context of caste, community, costume, gender, dialect, history and an understanding of names and nuances to be fully appreciated. As any Irish person would understand, words do not tell the complete story.
Indian films are amongst the most socially committed in the world. There is always, and has always been, a social message and a film without one, is an exception. From presenting the conservative "good woman" and the simplistic poor man achieving moral victory over the rich, Indian cinema is producing films about marital rape, caste, social and political complexities of power and the local boy who became obsessed with making affordable sanitary napkins.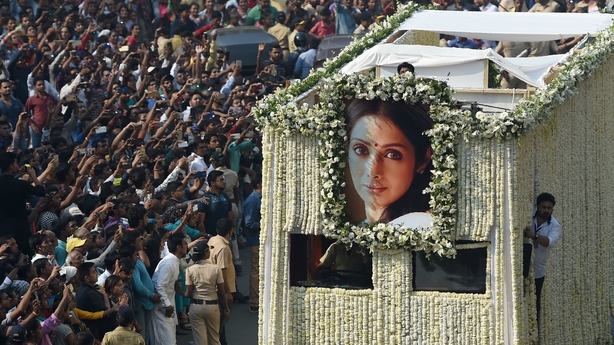 Many stars are known for their social commitment and are activists as much as actors. "Lyrics-writers" are towering literary figures politically committed to progressive politics. Hindu nationalists too command a good number of the most unlikely Bollywood stars. From the melodramatic theatrical style to the most sophisticated stories, styles and techniques, Indian cinema has retained this commitment which spans the gender debate, the call of national integration and communal harmony to jingoism and peace across the border. Out of thousands of films, courageous films dedicated to a crucial message with no compromise in the inimitable Bollywood style always stand out.
Watching an Indian film is essentially a family and social activity and has to be all things to all viewers. Ancient Sanskrit theatre encompassed comedy, romance, tragedy, music, dance, drama and a social message, as theatre everywhere did. In India, this has been transferred wholesale into cinema. Epics like the Ramayana and the Mahabharata are still living stories told everyday by mothers, schools, books, theatre, film and TV. Convoluted, predictable and long: we enjoy the process like Irish people might go to see Jimmy's Hall or Macbeth or another version of Ulysses.
From RTÉ 2fm's Chris & Ciara show, how the top songs in Southern India all come from Bollywood movies
One of cultural barriers for the Irish are the song sequences. Bollywood songs are released long before the film and are familiar to the audience by the time they come to watch the film. Indian film music is one of the most vibrant music scenes in the world, with Indian composers thoroughly rooted in their own classical traditions and well trained in other music styles including western classical music. It is our pop music. Long before music videos were known in the west, we used to talk about the "picturization" of film songs, adding a new word to many languages. Fusion music was being made in India cinema more than 100 years ago, long before there was a name for it.
Bollywood dancing balances the music. Most of it is fantasy, the little that has a classical basis is the exception. Some of it is great fun, some of it is ugly and some of it is so sleazy that we were not allowed to watch as children. The culmination of this is what are called "item numbers" in today's films, which are a blot on Bollywood. Occasionally, there is a delightful item number featuring men, but the dances featuring women expose the lecherous and sexist attitudes to women.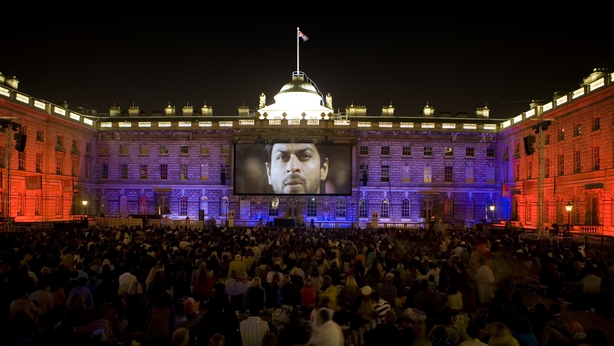 Despite all the lip service to progressive images of women, such attitudes remain entrenched, as the current #MeToo turmoil in Bollywood shows. The industry has been heavily male dominated and few women actors have achieved the stature the big male stars have. That said, there are women stars, actors, writers and directors who have made their mark and displayed bold new angles on women-centric films.
Nearly all of the Irish people who watch Bollywood were first dragged there by South Asian friends and some became regulars. One Irishman says each film is an education in itself, delivered in the most enjoyable way. Another said "now I understand my South Asian colleagues better!" A third said bemusedly that "it just went on and on and on….", but a Dublin Frenchman said "that's better value for money!". A young Irish woman said "there's so much to think about, its deals with all aspects of life, history, politics, customs, so many different characters, so many different stories, so unlike the single issue Hollywood film focused on the story of a one or two people in a mileu we are so familiar with, these films are full of beauty and colour."
It's time the Irish got to know about one of the most colourful and complicated cultures in the world
Even though Bollywood seems to be catching on internationally, the image is entirely non-serious. Ireland is one of the rare countries in the world where Shahrukh, Amitabh Bachchan or Akshay Kumar, could walk down a road without being mobbed. This would not happen in Japan, Egypt, Russia, Senegal, Kenya, Albania, Turkey, the Middle East and certainly not in Pakistan! In Dublin, during the shooting of Ek tha Tiger, I saw Salman Khan walking down Grafton Street and no-one looked his way, which must have been one of the unique experiences of his life.
Cineworld in Dublin always has one Indian film showing which caters to a dedicated and growing South Asian audience, but one hardly sees more than two or three Irish viewers in the room. It's time the Irish got to know about one of the most colourful and complicated cultures in the world.
---
The views expressed here are those of the author and do not represent or reflect the views of RTÉ
---