Analysis: while some insects can be pests, the vast majority have huge benefits for society
By Katherine Burns and Dara Stanley, UCD
Insects are all around us. As one of the most diverse groups of organisms on this planet, they comprise well over half of all known animal diversity on Earth. Insects carry out many services in the environment from which humans gain benefits in terms of agriculture, health and the functioning of natural ecosystems, to name but a few.
These insect-driven ecosystem services include things such as decomposition (breakdown of organic substances), pest control (predation of common "pest" species), food source (nutrition for insect-eating species and even for humans) and pollination (aiding in plant reproduction by transferring pollen from one flowering plant to another). Insects also provide services associated with culture, such as religious symbolism and some forms of ecotourism.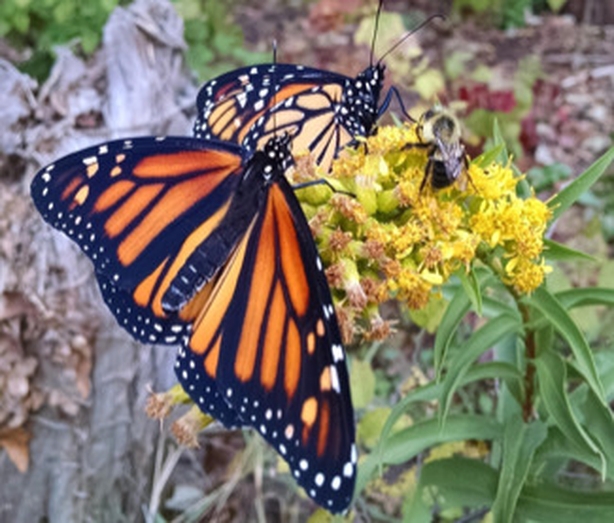 Though ecosystem services are considered significant in terms of their general importance, the extent to which insects provide these services has not been globally quantified due to a lack of records and research. While some services (such as pollination) have gained scientific interest in recent years, there are many things we still do not understand about insects.
For example, there is a particular gap in research regarding rhyzophagous insects (insects that feed on roots), symbionts (insects that live in symbiosis with another organism) and kleptoparasites (insects that steal food or prey from other organisms). More studies are needed for all insect groups.
Despite the lack of research in the area, the estimation for the monetary value of insect-driven ecosystem services is quite high. In the United States, a small subset of services (i.e. dung burial, pest control, pollination, and wildlife nutrition) provided by insects have been quantified at approximately €50 billion annually. Globally, insect pollinators alone have been found to contribute over €153 billion annually in ecosystem services through the pollination of crops and wild plant species. Therefore, it can be deduced that insects provide tens of billions of euros worth in ecosystem services annually around the world.
From RTÉ Radio One's The Business, a look at agricultural technology and the power of insects with Paul Finnerty (Chairman of agtech venture capital fund Yield Lab) and Alvan Hunt (CEO, Hexafly)
Unfortunately, there is evidence to suggest that insect populations are steadily declining due to human activity. For example, a recent, well-documented study estimates a 75 percent decline in the total flying insect populations of Germany's protected areas. These documented losses may indicate that the ecosystem services provided by insects are also at risk.
In Ireland, 11,422 species of insect have been recorded, vastly more than our 980 plants or 495 birds. These insects are distributed across 21 orders, including Diptera (flies), Hymenoptera (bees and wasps), Coleoptera (beetles) and Lepidoptera (moths and butterflies). We are not currently aware of the current decline rates of insect populations in Ireland due to a lack of records and, similarly, are not aware of the current contributions of Irish insects to ecosystem services due to lack of research.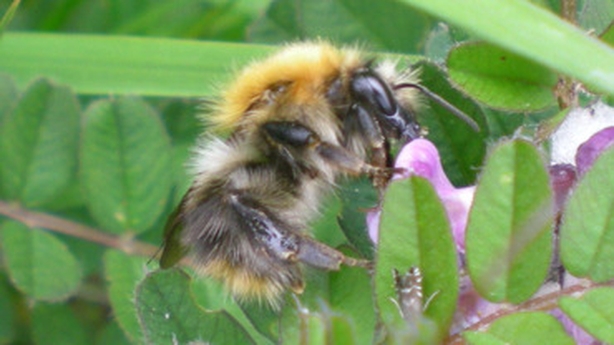 Fortunately, there are initiatives in place to document insect populations in Ireland to mitigate these gaps in the current knowledge of Irish insect fauna. The National Biodiversity Data Centre collate records on species distributions and co-ordinate national monitoring schemes of both butterflies and bumblebees which can be used a tool for tracking changes in the species composition of some of Ireland's insects.
Through these schemes recent trends in bumblebee numbers show some worrying declines. These citizen science initiatives are driven through public participation, in which people collect data in a standardised way which allows the monitoring of long-term trends. These data will help inform future research and conservation initiatives to preserve at-risk species in Ireland.
Community engagement is essential for improving our understanding of insects and the preservation of insect populations. Due to certain cultural perceptions, insects have not always been viewed in the most positive light and are perceived by many to be pests. Therefore, it is important that both scientific and community perceptions are taken into consideration when designing and executing conservation actions. Achieving a greater understanding of the views of the public regarding insects and insect conservation will be influential for identifying knowledge gaps in communities and informing future education.
From RTÉ Six One News, a report into the 75 percent decline in the total flying insect populations of Germany's protected areas
In this vein, there have been several efforts to understand the perceptions of the public in regard to insects and conservation in general, such as a 2017 survey distributed in the United States to gauge public understanding of bee diversity, and a recent survey in the UK that showed both the public and scientists overlook the benefits of wasps. More locally, some of our research is trying to understand how the public views pollinating insects in Ireland. By understanding the public's perceptions of insects, it can be easier to inform research directions, conservation actions, and future education initiatives.
Though insects may look scary, many of them are worth protecting because of the services that they offer our ecosystems and society. Hopefully, through future engagement and education, people will be more inclined to lay down the rolled up newspaper and let these creatures carry on their important work.
If you have five minutes to spare, please take our survey: What's the buzz? Public views of pollinating snsects in Ireland
Katherine Burns is a PhD student at the School of Agriculture and Food Science at UCD. Dr Dara Stanley is a lecturer and assistant professor School of Agriculture and Food Science at UCD
---
The views expressed here are those of the author and do not represent or reflect the views of RTÉ
---