Opinion: While Brexit presents opportunities for the sector, Irish universities lack the investment to be in a state of readiness to benefit from Brexit
As it will impact on the movement of people, capital, services and goods, Brexit has raised big and serious questions in Ireland. Brexit also had the potential to threaten the 1997 Good Friday peace agreement in Northern Ireland. With its potential effect on all aspects of Irish life and work, Brexit will also impact on the third level sector. When trying to assess Brexit's potential impact on the Irish high education sector, it is clear Brexit will bring both challenges and opportunities. However, it is preferable for all concerned, and more advantageous for Ireland to secure a soft rather than hard Brexit.
A 2015 OECD report, Education at a Glance, calculated that there were over 4.5m students worldwide in 2012 enrolled outside own countries, known as "global citizens" or the "new diaspora". Mobile students are a vital source of funding for higher education institutions. In the UK, there are over half a million international students studying there annually. By contrast, there are 15,600 non-EU students in Ireland (8.7 percent).
There are 70,000 EU students and 27,000 Erasmus students in the UK, but only 7,000 students from the EU including 300 from the UK, in Ireland. It is estimated that there are 43,000 EU citizens working in the higher education sector in the UK, 15 percent of which could leave post-Brexit. These staff and students may be looking for some other country more favourable to study and/or to work so is the Irish university sector in a position to gain from Brexit?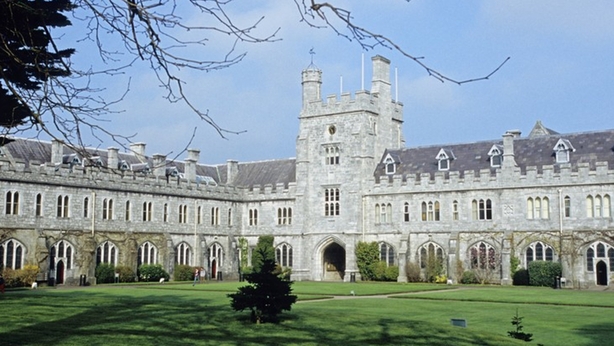 Let's start with some challenges. In some quarters, Ireland is sometimes perceived to be part of UK and therefore leaving the EU so this perception needs to be clarified. Ireland is an English-speaking nation which makes it attractive as a study or work destination, as English is the 'lingua-Franca' of the business world. However, other countries in Europe such as the Netherlands, Denmark and Norway are now developing third level courses in English so one of Ireland's competitive advantage is slipping away.
Another more immediate challenge facing the Irish higher education sector is that Ireland's research status is falling in international rankings, which influence decision-making vis-a-vis where EU or international staff and students wish to study and work. Ireland's higher education sector needs to compete now for flagship EU project and talented students and staff and identify new partnerships with EU-Higher Education Institutions.
However, there is a lack of funding in the third level sector since the crash and this lack of investment in Irish third level sector has left it vulnerable to further decline. The OECD report found that Ireland's investment in the third level sector is lower than most OECD countries. It also shows that the ratio of teachers to students has risen in recent years, and this has a knock-on effect on teaching, learning and research. This has a knock-on effect in the international league tables citing excellence within the knowledge generation sector.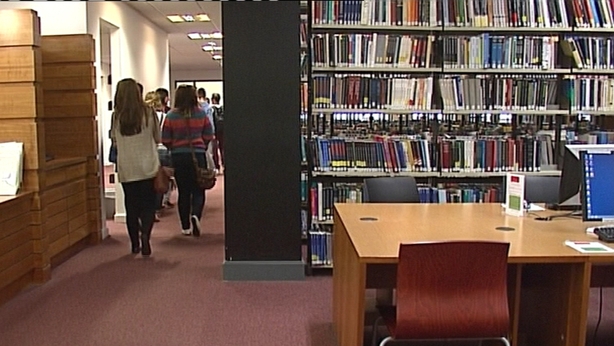 Despite repeated calls for more funding for third level bodies during the years following the economic crash, the sector has had to rely more and more upon external funding from industry and the EU. For instance, UCC's core budget dropped from €90m to €30m during a five year period, despite a report highlighting that every euro invested in UCC's higher education yielded more than a €5 euro return on investment. Not a bad return, but this has still failed to impress the political establishment.
However, the blatant lack of investment, along with a parallel increase in precarious work contracts of teaching and research staff, has impacted directly on the status of higher education in terms of teaching, research and publication. This lack of investment reflects again in a fall in international rankings.
Unfortunately, it appears that Ireland's third level sector is not in a position to benefit from the fall-out of Brexit. While Ireland does not wish to "beggar our neighbour", there would be some benefits to Brexit, such as attracting excellent researchers, lecturers, teachers and students. Attracting high-flying staff with a proper career structure for researchers would mean having the infrastructure to attract better scientists.
Ireland risks being left behind in the global knowledge economy, which is where the future lies
However, with an Irish third level system already bulging at the seams, Ireland's higher education sector lacks general capacity and is not in a state of readiness to benefit from Brexit. In fact, if the truth were known, Ireland is ill-prepared given the lack of political will to invest in the sector (despite the 2016 Investing In National Ambition: A Strategy for Funding Higher Education report). In parallel, there is a rise in Irish student demographics and a rise in the number of students who plan on attending third level into the future.
Ireland risks being left behind in the global knowledge economy, which is where the future lies. We have to remain competitive and not fail our own students before we think about how we can benefit from the diversity and talent that Brexit could offer. It is time to wake this sleeping giant from its slumber and realise what potential lies within its grasp.
---
The views expressed here are those of the author and do not represent or reflect the views of RTÉ
---