Opinion: Research on students' year abroad experiences show huge benefits to studying abroad, but it requires preparation and realistic goals
By Claire O'Reilly and Siobhan Mortell, UCC
A year abroad, especially as a young adult, is transformational. Comments like "my year abroad was the best year of my life, nothing could have prepared me for the effect it had on me, the life lessons I learned, and the independence I gained. It is an incredible experience that I would recommend to anyone!" (student in Köln, 2018) are typical sentiments from returning undergraduate students.
The Erasmus+ Programme, which UCC avails of, has been supporting students to study in another EU country for over 30 years. Every year, we ask partaking students what their goals are by going to study abroad. In all cases, without hesitation or exception, students believe that they will absorb the foreign language almost by default and return home fluent. While we innerly applaud their motivation and enthusiasm, we know the reality to be different.
Research on students' year abroad experiences shows that there are huge benefits to studying abroad. Being challenged both academically and personally, students grow in confidence and knowledge about themselves. They make strides in understanding other cultures, become financially independent and, not least, develop a more differentiated perspective on what it means to be Irish. It is clear from their own words that students learn very important life lessons about themselves and others while abroad.
We need your consent to load this rte-player contentWe use rte-player to manage extra content that can set cookies on your device and collect data about your activity. Please review their details and accept them to load the content.Manage Preferences
From RTÉ Radio One's The Business, Liam Geraghty looks back at 30 years of the Erasmus+ project 
"The stereotypes I had in my head before the year abroad were all completely false and I have a much better understanding of the culture and the people" (student in Rostock, 2012)
"I learned that, although people are different, speak different languages, and have different cultures, we are all just people whose personalities are not defined by difference" (student in Japan, 2018)
"I learned never to be afraid to go out of your comfort zone and try new things no matter how shy and scared you may be" (student in Bonn, 2018)
However, following their return, a palpable sense of missed opportunities is also often the case. More often than not, they feel they don't achieve their linguistic hopes.  
"I would like to return [to Austria]. I have learned from mistakes. I wish I did more learning while over there, now I would like to spend a year working there and make FULL advantage of the opportunity which I did not do in my year abroad unfortunately" (student in Austria - city not mentioned - 2010)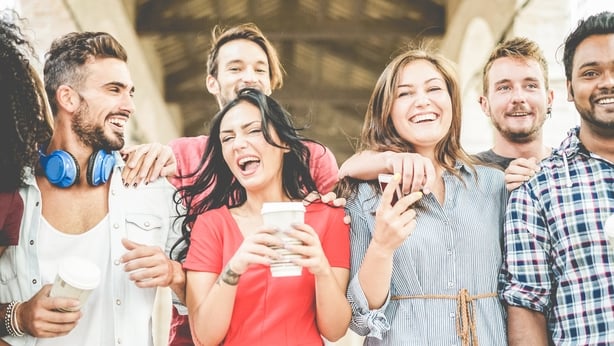 Not branching out from peer groups, spending too much time with other Erasmus students and time spent on English-speaking social media sites, are often cited as obstacles by the students to achieving their personal learning goals. They often have regrets about not making more effort to get to know the natives of the country, and wish they had insisted on speaking the target language even when lacking in confidence and under pressure to switch to English.
"I should have made more of an effort to speak German with other German students […] If I had the opportunity to do it over, I would make a more structured plan for myself to ensure that I stayed on top of my German and had a good grounding for entering final year. Also I would attend more events in the area I was living in order to meet and socialise with locals and get involved in the daily life of the Germans there" (student in Hannover, 2018)
To engage with these issues, we have had some success with two parallel approaches. One approach offers a tailored pre-departure course designed to help students for the cultural and academic challenges ahead.
This includes concepts to understand the processes of living abroad and linguistic aspects to practice language that is authentic to the year abroad (institutional/academic language scenarios). This challenges  students to think about what their goals are and how they are going to achieve them. To help foster reflective and differentiated thinking about culture, critical incidents that generate understanding of another cultural approach are also integrated. 
Students often regret not making more effort to get to know the natives of the country, and wish they had insisted on speaking the target language 
The second approach is to offer students the option of doing media-based portfolios including reflective tasks which help them sort and anchor their experiences while they are abroad and in the midst of experiencing them. This enables them to become aware of the benefits of these experiences, relate them to their own future and articulate them in situations where it becomes important, such as in job interviews. Giving the student the opportunity to chronicle their experiences as they happen is proving to be a worthwhile step and variations of this have been recommended in literature on Year Abroad Studies.
Providing the appropriate preparation in tandem with the onsite reflective activities is an approach that we are monitoring in the belief that both together will help students maximise learning opportunities and self-correct behaviours while they are abroad, if necessary. In short, a year spent abroad, whether at a university or in another context, is a fast track to maturity, openness, adaptability, tolerance of difference, increased motivation, curiosity, and understanding of oneself and the world.
After spending a mere three months in 1786 in Italy, Johann Wolfgang Goethe said: "nothing above all, is comparable to the new life that a reflective person experiences when he observes a new country. Though I am still always myself, I believe I have been changed to the very marrow of my bones".
Dr Claire O'Reilly is a lecturer in the Department of German at UCC. Siobhan Mortell is a lecturer in the Department of German at UCC
---
The views expressed here are those of the author and do not represent or reflect the views of RTÉ
---