Opinion: 20 years on from the Good Friday Agreement, Northern Ireland is still waiting for the British government to enact a Bill of Rights
By Anne Smith, Ulster University and Colin Harvey, Queen's University
Friday April 10th 1998 marked an historic and "constitutional moment" for Northern Ireland and the island of Ireland. The Belfast/Good Friday Agreement constituted a critical step forward in gaining recognition for the significance of a Bill of Rights for Northern Ireland and it gave the job of providing advice to the NI Human Rights Commission.
The Commission's terms of reference included that it was to "consult and advise" the UK Government on a Bill of Rights to reflect the "particular circumstances of Northern Ireland". This instrument would consist of rights supplementary to the European Convention on Human Rights (ECHR) and would then be enacted as Westminster legislation. The Agreement generated hope for a fairer, more inclusive and human rights-based society.
We need your consent to load this rte-player contentWe use rte-player to manage extra content that can set cookies on your device and collect data about your activity. Please review their details and accept them to load the content.Manage Preferences
From RTÉ Archives, David Davin-Power reports for RTÉ News on the signing of the Good Friday Agreement in 1998
However, many of the human rights and equality promises of the Agreement remain undelivered and the Bill of Rights is one of a number of unimplemented commitments. This is despite the British government receiving comprehensive advice from the Commission a decade ago. The advice includes recommendations which advance new substantive rights, in addition to proposals relating to enforcement and implementation. The recommendations comprise a range of rights embracing economic, social and cultural rights as well as civil and political rights.
However ten years on, the British government has yet to legislate for a Bill of Rights and the process is badly stalled. As we celebrate the 50th anniversary of the civil rights movement and the 20th anniversary of the Belfast/Good Friday Agreement, we cannot and should not neglect the lack of delivery on a Northern Ireland Bill of Rights for several reasons. 
It is quite remarkable to us that discussions of the 50th anniversary of the civil rights movement have neglected this fundamental constitutional enterprise
Firstly, in deeply divided societies where there is division amongst ethno-national lines, a Bill of Rights is an essential safeguard in protecting the rights of all. Secondly, a Bill of Rights could potentially help resolve some of the issues that have resulted in successive political crises and the collapse of the devolved institutions. It would provide and entrench a cohesive legislative framework that politicians ignore at their peril. A Bill of Rights acts as a check against abuses of power and can contribute to good governance. 
Finally, there is now the added complication of Brexit and the uncertainties around human rights protection that will flow from it. When the UK exits the EU, Northern Ireland will lose an array of important human rights protections. In this context, it is imperative that the Bill of Rights moves from the margins to the mainstream and once again takes centre stage.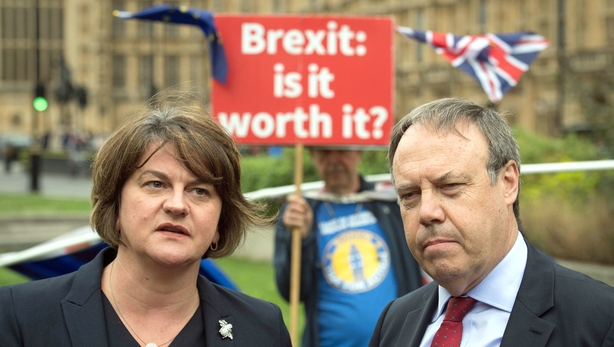 In our view, there is an urgent need for a constitutional conversation about the human rights and equality framework in Northern Ireland. In this, there must be an acknowledgement that Brexit has created new circumstances and the legal and political landscape will change. It is quite remarkable to us that discussions of the 50th anniversary of the civil rights movement have neglected this fundamental constitutional enterprise, one that could help nurture a rights-based society in Northern Ireland today. It is time to move from a conversation about civil rights to a focused discussion on a Bill of Rights for Northern Ireland. 
In order to advance these discussions, we have published a draft model Bill of Rights based on the Commission's advice. We hope to renew the debate about the detail of what a Bill of Rights should contain and the possible ways forward. 
Dr Anne Smith is a Senior Lecturer at the Transitional Justice Institute and the School of Law at Ulster University. Professor Colin Harvey is Professor of Human Rights Law in the School of Law and a Fellow of the Senator George J Mitchell Institute for Global Peace, Security and Justice at Queen's University Belfast.
---
The views expressed here are those of the author and do not represent or reflect the views of RTÉ
---