Analysis: the constant use of mobile phones, iPads, tablets and computers is causing short-sightedness and blurred vision 
Our technological age have now exposed children and teenagers to mobile phones, iPads, tablets and computers at very early ages in both the home and school environment. Mobile phones, in particular, have become a ubiquitous part of modern life. Children are the fastest growing population of smartphone users and smartphones are now the most used device for internet access on a daily basis by 9-16 year olds in Ireland, with more children owning smartphones than tablets.
But what does this mean for our eyes? While the causes of short-sightedness are both genetic and environmental, our evolved lifestyle habits are thought to have primarily led to a surge in the prevalence of short-sightedness (or myopia) worldwide, predicted to affect a staggering one in two people worldwide by 2050. Short-sightedness occurs when the eye grows too long and our distance vision becomes blurred as a result.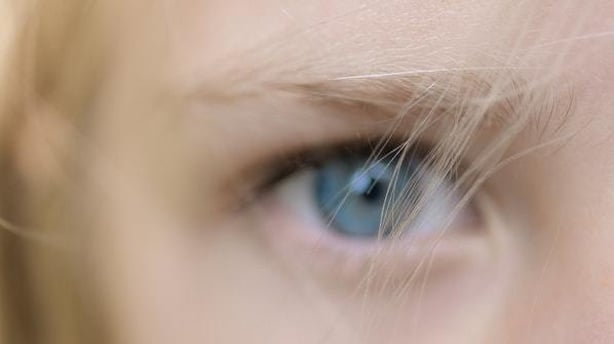 While the symptoms of blurred vision can be remedied easily with spectacles, contact lenses or laser eye surgery, it may surprise people to learn that short-sightedness is now a major public health concern. It is the leading cause of blindness in parts of East-Asia, one of the top three causes in Ireland and parts of Europe, and is the leading cause of blindness among working age people in Europe. There is no available treatment for the most common blinding form, called myopic maculopathy and more people will be at risk of vision loss and blindness as more become short-sighted. 
Therefore the public health implications of a continued increase in short-sightedness include a range of adverse societal, economic, educational and quality of life impacts. Lifestyle factors including the use of technology, the increasing emphasis on education (involving lots of near work) and decreasing emphasis on quality outdoors time for recreation and sports are among the key causes of this global pandemic. 
Short-sighted students use almost double the amount of mobile phone data daily compared to students who were not short-sighted
Our use of technology has undeniably evolved rapidly over the past ten years, with electronic visual display technology now at the forefront in many schools and workplaces. Today's children are growing up in a world saturated with technology that demands proximal attention and competes for the leisure time available to children, with the average American youth now spending one-third of each day engaged in some form of electronic media.
Recent studies have focused on investigating myopia development and technology usage, particularly computer and mobile phone usage. A study carried out in Dublin Institute of Technology in 2018 found a very significant association between shortsightedness and increased mobile data usage, with short-sighted students using almost double the amount of mobile phone data daily compared to students who were not short-sighted.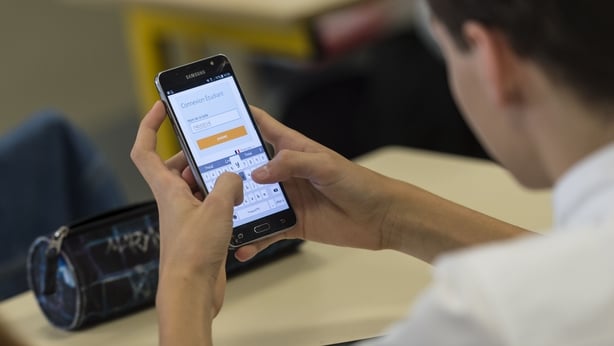 Students in this study spent almost one third of their day on their mobile phone. To put this into context, this is just below the National Sleep Foundation's recommended sleep duration of over seven hours per night for teenagers and young adults. On top of this, 84 percent of the participating students reported using a smartphone in bed every night, with younger children spending more time on their phone in bed compared to older students.
Furthermore, student and parental understanding of the causes of short-sightedness is limited. Another recent Irish study in DIT has demonstrated a lack of parental understanding of the causes of myopia and a lack of parental concern associated with a diagnosis of myopia in their child. This is particularly important given the impact parents have on children's behaviour and choices with respect to lifestyle choices, demonstrating an acute need for societal sensitisation to the public health importance of myopia. What's more, new strategies to control short-sightedness from progressing in children will depend heavily on the informed participation of parents. 
On a positive note, DIT's new Centre of Eye Research Ireland (CERI) are running a free clinical trial, called the Myopia Outcomes Study of Atropine in Children (MOSAIC), which offers a new treatment option involving the use of eye drops to slow down the progression of shortsightedness. The eye-drops have been proven in Asia to be the most effective treatment for long term myopia control and have been shown to reduce the risk of blindness by up to 80 percent in children with short-sightedness. CERI is inviting parents who are interested in enrolling children aged 6 to 16 years in the MOSAIC trial to get in touch by emailing mosaic@dit.ie to discuss eligibility.
---
The views expressed here are those of the author and do not represent or reflect the views of RTÉ
---