Opinion: if we want vibrant cities, urban citizens need to embrace and demand different forms of urban planning and construction
Sitting on a balcony in the Kreuzberg part of Berlin I can hear a neighbour practicing the guitar, a mother of Turkish background talk to her children, rubbish men removing trash bins from a the backyard of a house and the distant murmur of the U- Bahn making its way towards the Oberbaumbrücke. At night, the street begets its own rhythm of sounds and noises. Different languages intermingle in conversation, shouts and the bravado of young people leaving night clubs at 5am. Boom boxes compete with one another, often tied to bicycles and maneuvered by an African marihuana dealer from near-by Görlitzer Park. Or glass breaks following a fracas between two homeless men when the corner shop closes at midnight.
Proximities galore; all of them, gentle or rough, denoting the presence of the city, its inhabitants, rhythms and desires. As I listen, I begin to wonder why such urban propinquities seem so intimately tied to living in Berlin and why living in Ireland rarely affords such distractions.
The prevalence of suburban ways of life in Ireland, the avoidance of apartment-based ways of living across the generations - apartments accounting for a mere 10 percent of the existing housing stock in Ireland - a broader avoidance of urban densities and the historically late arrival of urban forms of life more generally all come to mind as reasons for that. But as I continue to gaze at a computer screen on the balcony, I cannot help but think that much of the future of Irish cities rides on these distractions.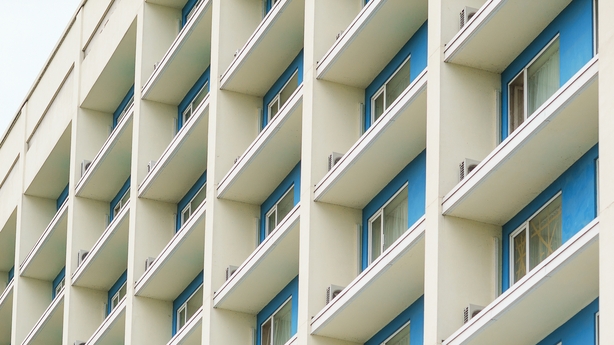 Truth be told, we dwell differently when living near to one another. Berliners either appreciate or have got used to living closely together, rubbing shoulders with other people's ways of life, than what Irish urbanites would tolerate. In other words, the separation between private and public spaces in Ireland is harsher, less fluid and more geared towards protecting individual, private interests and property than in Berlin. The boundaries between what's mine and what's ours emerge with stronger accents in Dublin, Cork and Limerick. In Galway, suburban hedges, front lawns and back garden walls begin to define the urban landscape the moment you step outside the medieval heart of the city.
The result is the lowest percentage of multi-family dwellings in the EU paired with a considerably less rich tapestry of experiences that emerge between private and public domains. These experience are not always pretty or nice – witness the prevalence of crude graffiti in Berlin or the sounds I wrote about above – but they involve crucial encounters with practices unfamiliar to some urban citizens and thereby instigate acts of negotiation aimed towards the reconciliation of conflicts.
While there is nothing dramatic about these encounters in everyday life, they do make a difference by becoming part of urban routines, conversations, glances, directed forms of attention and, occasionally, avoidances. By contrast, the absence of such encounters within Irish urban environments have created spaces and brought about cultures that are literally inward looking. They do not articulate that most urban of sentiments: a curiosity towards alternatives to what we know already.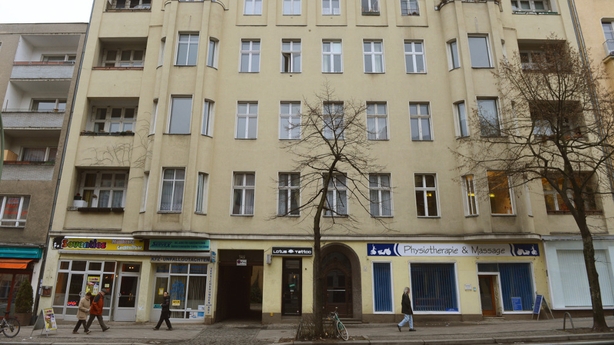 Hence the collective "we" that is made up of numerous individual dreams and aspirations has become protective against the public, weary of that which we cannot control. This is remarkable given the exemplarily strong sense of community that prevails all across Ireland and which materialises in pubs, on each and every GAA pitch and other voluntary organisations on a daily basis.
But their translation into urban practices is largely absent from Irish civil society and the way we build cities has a lot to answer for the current state of urban affairs. As a result, we fight new priority bus lanes that impact, however minimally, on the frontal buffer zone between our home and the street. We lobby to close off connecting pedestrian lanes between suburban estates and tolerate architectural monstrosities if someone can furnish the title deed to an urban parcel of land.
The upshot of such practices is that the oft-criticised cookie-cutter form of urbanism continues to define the way our cities grow. It is maintained not merely through an obsession with form, but because we have become thoroughly weary of one another as public personae. We urban citizens need to embrace and actively demand different forms of urban planning and construction. We need practices that avoid established and in-built distances and walls and planning-related customs that neglect spaces for non-commercialised meetings and which are primarily geared towards avoiding spontaneous encounters.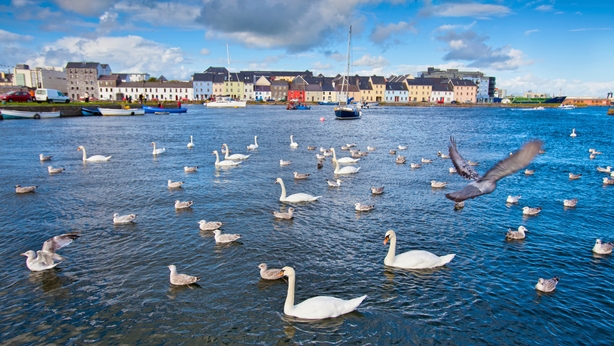 Instead of rigid boundaries between individuals and society that define both through static, unchangeable practices, it is transitioning passages, the fluidity between the two, that makes for vibrant urban living. This is also to suggest that a focus on higher densities alone will do little to bring about a much-needed sea change in the way housing is conceptualised and practiced in Ireland (or, in fact, elsewhere). The sounds we eliminate or relegate to a distant elsewhere both indicate the absence of a diverse range of encounters and experiences, and also dramatically reduce the range of what is deemed an acceptable and legitimate contribution to urban debates and practices.
Returning to Berlin, any visitor will notice the astonishing range of urban experiments taking place simultaneously within the city. For-profit urbanism mixes with social housing. Co-operative forms of construction at a variety of scales co-exist with groups of private investors or Baugemeinschaften engaged in transforming heritage buildings. Squatters and voluntary "waggon forts" (Wagenburgen) dot the urban landscape. All contributing to healthy, occasionally raucous, debates about the future of the city, as well as possible interactions between its present-day and future citizens, commercial actors and infrastructures.
Note, too, that these alternatives and the palatable sense of ownership that permeates Berlin take place in a city mostly populated by people who do not own but rent the spaces they inhabit. Being invested in a city's future means wanting and being able to contribute to debates, practices and the formation of novel routines and does not need to be tied exclusively to having a financial stake in said future. Encounters of the kind invoked here play a crucial part in that ability to shape future. The result in a higher quality of urban life is tangible and well worth striving for, especially in Ireland.
---
The views expressed here are those of the author and do not represent or reflect the views of RTÉ
---