Analysis: a new study looks at what Irish students really think about the technology they use in secondary schools
During the last 10 to 15 years, we have become accustomed to hearing terms such as Millennials, Net Generation, Generation Y and, most recently, Digital Natives. All of these are used to describe the digital status of the younger generations.
The idea behind these terms is that there has been a fundamental break between young people and previous generations (the so called Digital Immigrants) and, consequently, between students and their teachers. Specific technological phases seem to characterise our recent history and, above all, the generations which grew up during it. Each generation, in fact, appears to have its unique technological experience which goes from the use of television to the developing of various web-applications.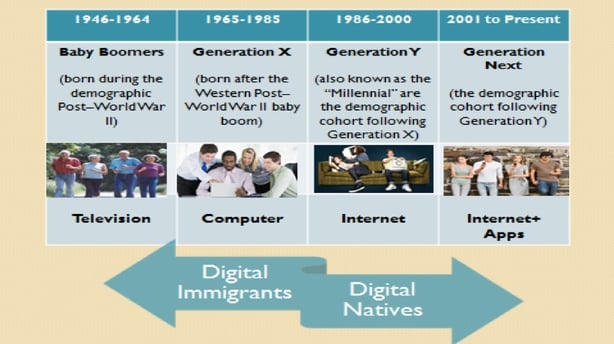 When describing the so-called Digital Natives, various researchers (above all, Marc Prensky who coined the term in 2001) have argued that young people think differently from their predecessors because of their familiarity with technology and have different expectations about life and learning. According to them, the younger generations prefer receiving information quickly, rely on technology to access information and to interact with others, have low tolerance for lectures, prefer a game-based approach to learning and favour active rather than passive learning.
Children raised with computers, Prensky argues, think differently from the rest of us and develop hypertext minds. On an educational level, he underlines his concern about the profound gap he sees between Digital Native students and their Digital Immigrant teachers: the natives are crying out "for new approaches to education with a better 'fit' ". The widespread use (and abuse) of this term stimulated my curiosity. I set out to provide empirical evidence about this claim by dedicating part of my PhD study to investigate the attitudes towards and use of technology among Irish students attending secondary schools.
The results of my study confirmed that today's generation of young people have been immersed in a world infused with technology and have various devices to which they have a regular and consistent access at their disposal. A recent US report also provided further data on the same subject showing that 95 percent of teens have access to a smartphone and 45 percent say they are online "almost constantly".
Student attitudes and usage seem to be more cautious when it comes to the role of technology in the educational sphere
However, student attitudes and usage seem to be more cautious when it comes to the role of technology in the educational sphere. On the one hand, they appear enthusiastic when integrating technology into their learning, believing it can enhance interactivity and engagement. But on the other hand, they have great concerns about technology itself, especially when it comes to reliability.
Throughout my study, and in contrast with common perceptions, technology was considered an "extra tool" for learning, an extra support to which learners can easily refer (when completing tasks at home for example), but was not perceived as essential in their educational process. In addition, a profound divide between technology for personal and educational use was noted. Technology is easily and regularly embraced by students in their "private" (or social) sphere. During their educational time, however, they access technology more sensibly. They use the internet to find specific information or material, but believe the solid trust and reliability provided by teachers and printed material are irreplaceable.
From their perspective, teachers perceive a sort of digital gap in that they need to constantly catch up with technology whereas students seem to have a more spontaneous and easy relationship with it. However, they also recognised that students often embrace technology passively and that their role as facilitators is crucial in order to guide them in approaching technology in a more critical way.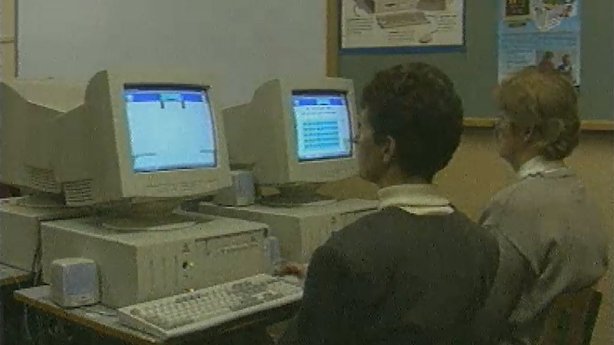 It has been noted during the study that the term "Digital Natives" (and "Digital Immigrants") has become part of our "common sense", with little to no evidence of its true nature in the everyday practice. As confirmed by previous research, there are different variables that go into creating the stereotypical Digital Native: location, socioeconomic factors as well as race, gender and educational background. Exposure to and use of technology in both quality and quantity is a crucial parameter that needs to be considered.
Furthermore, there are significant differences within cohorts of young people in terms of their preferences, skills and use of new technologies. It has been argued that young people are not a "homogeneous 'generation of digital children' in general. We need to recognise that childhood is socially and culturally situated, and that different children, like different adults, will have diverse experiences of and attitudes towards new technologies". Perhaps the Digital Natives' claim was too catchy not to be accepted?
A more nuanced understanding of younger generations' use of technology is needed, before accepting and adopting appealing yet generic definitions
In 2008, a more flexible term than Digital Natives/Digital Immigrants was suggested, again by Prensky: Digital Wisdom. This describes the ability to use technology when appropriate, without blindly accepting the latest teaching and learning software, whilst actively and collaboratively reflecting on its benefits and potential pitfalls. This concept is considered a better fit to describe different generations in today's digital society.
Thus, a more nuanced understanding of younger generations' use of technology is needed, before accepting and, above all, adopting appealing yet generic definitions. An uncritical use of these terms can display an erroneous image and can lead to a digital misunderstanding between generations.
So let's re-think the Digital Natives claim while having a closer look at the actual use of technology amongst our students, kids and indeed ourselves. Are those terms really describing us or are we simply tarring a whole generation with the same brush?
---
The views expressed here are those of the author and do not represent or reflect the views of RTÉ
---