The Brainstorm long read: technology continues to drive huge changes in the worlds of cash and banking so what can we expect in the future?
Banking and cash are changing. For an industry that has traditionally resisted change, dramatic developments have unfolded, mainly driven by technology, to deliver benefits directly to the banks and the customer experience. It has been about improving costs and efficiencies, whilst improving customer service and delivery.
Where did it start? In the 1960s, ATMs moved cash withdrawals out of banks. Basic telephone banking was offered in the late 1970s and 1980s to business customers only. By 1990, things were in flux because we had telephone banking, internet banking and then mobile banking. In addition, branches started closing and banks were reducing staffing structures.
So what are cash and banking going to look like in the future? Does the the death of cash anything to do with this? Am I going to be paid in cryptocurrency? Let's have a look at the issue of a cashless society and bring some sense to what is happening in the banking industry.
It's all about the money
Cash has been about forever - or so it seems. It has been changing with debit cards (going from chip and pin to tap and go), the decline in cheque books and new providers such as PayPal and Apple Pay. Each of these developments is nudging cash and coins further into extinction. Changes are continuing with plans to eliminate smaller coin denominations throughout Northern Europe, with this having already taken place in Ireland. In South Korea, the plan is to phase out all coins by 2020.
From RTÉ Radio One's The Business, Fergal Murray from the BitFin conference and Peter Oakes, former director of the Central Bank, discuss what the future of money might look like
Why? Cash is costly to maintain. The Financial Times estimated that cash costs 1.5 percent of a country's GDP to "count it, distribute it and print it" so less cash could result in a direct improvement to the country's profitability. Technology also has a part to play.
There are two issues relating to this predicted cashless society and the "demise" of cash: mobile cashless payments and cryptocurrencies. Mobile payments are growing and the future of payments is really in the palm of your hands as the smartphone becomes a wallet. Regardless of whether you like cream with your Frappuccino or you would prefer your sub toasted, payments at Starbucks and Subway are mobile, contactless and cashless – just scan your phone and go.
Mobile payments are widely accepted and growing. Although retailers also accept contactless debit card payments and euros and cents, customer choice on how to pay is key. There are also person-to-person mobile payment providers emerging such as PayPal, Square Cash and Popmoney. A strong contender in this space with their large user base is Facebook, who developed a partnership with PayPal in 2015. Or what about sending payment by iMessage using Apple?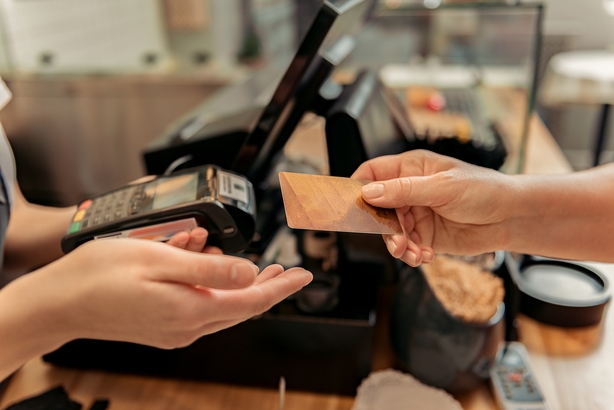 Making mobile payments to anyone, be it Subway or your third cousin, is here to stay. For example, 90 percent of 9.5 million debit card transactions in Austria are contactless and few customers decline the offer to use "tap and go", though eastern European countries still prefer cash transactions. In China, beggars and buskers accept contactless payments using QR codes.
In the UK, cash reliance has increased considerably in the past two years, with a record £73 billion cash in circulation, even though contactless transactions account for 60 percent of retail transactions – a clue that both will co-exist now and in the future. Interestingly, only 20 percent of payments on average throughout Europe are cashless – cash still dominates – although some countries such as Sweden are considered forerunners with only 19 percent cash transactions, possibly driven by the banks jointly operating the Swish app.
Despite the variations between countries - and differences even across Europe and globally - retailers are continuing to upgrade terminals to support contactless transactions because they enhance the speed of transactions and improve customer experiences (fewer queues are a good thing). Further work needs to be done by governments and payment providers in relation to security and proof of identity to support development of this area further. As the Guardian pointed out, "digital systems have central points of failure. Cash, on the other hand, does not crash".
From RTÉ Radio One's The Business, an interview with innovative payments platform Stripe co-founder John Collison
A question of cryptocurrencies
The media is awash with conversations about cryptocurrencies, a cashless society and how "old" cash will disappear. Cash or money is actually quite a complex phenomenon regardless of whether we are talking euros and cents or pounds and pence. Money is a social entity that provides "a unit of account (measure of value of goods and services), medium of exchange (for goods, services and debt repayment) and store of value (for wealth)" which is normally issued by national central banks.
On the other hand, cryptocurrencies are privately issued currencies which are digital in nature and enable peer to peer transactions. Due to the private nature of cryptocurrencies, it is suggested that there are at least 1,500 currently in existence, with the figure continuing to grow and change. These are valued at $330 billion as of May 2018 - by comparison, the notes and coins issued by the European Central Bank are valued at €1.2 trillion. The most familiar and largest are Bitcoin, Ethereum and Ripple, with 55 percent of the market.
From RTÉ One's Prime Time, a report on cryptocurrency and its value to society
Therefore, cryptocurrencies are very insignificant in terms of volume in comparison to major currencies. In fact, the large number of cryptocurrencies is further evidence of how complex and challenging this area is to understand. How do you decide which to choose and why? How will everyday bank customers evaluate these currencies to make informed decisions? This complexity lends further support to why there is a need for policy to underpin these currencies before they are widely adopted.
Will cash therefore become extinct and disappear? Not in the foreseeable future. Cryptocurrencies are not backed by a central bank's policy, security and technology, all of which are considered more superior than any privately offered options. They do not fulfil the three key functions of a currency, namely unit of account, medium of exchange and store of value. Conversations around "legal tender" will require consideration as well before the threat of traditional cash disappearing can be taken seriously.
There are too many unknowns when it comes to cryptocurrencies and this will prevent any meaningful implementation globally for them to replace national currencies
Furthermore, the volatility and uncertainty in terms of their value would make many consumers and organisations reluctant to trade day to day in them. They are also subject to changes in beliefs and attitudes which makes them even more vulnerable and volatile. There are attempts to stabilise some cryptocurrencies against national currencies such as the US dollar and Basis – which ties the currencies to one jurisdiction - is counter to one of the original motivations behind developing cryptocurrencies.
From RTÉ Radio One's The Business, Liam Geraghty reports on the world of Bitcoin and other virtual currencies
Essentially, there are too many unknowns when it comes to cryptocurrencies and this will prevent any meaningful widespread implementation globally for them to replace national currencies. As Grégory Clayes, Maria Demertzis and Konstantinos Efstathious conclude, cryptocurrencies "are not real contenders for currency substitution". The future payment landscape will be cashless payments co-existing with cash and coins to ensure retailers and merchants offer customers choice, which is key. Where cryptocurrencies sit in this is unknown.
Your local bank branch is going, going....gone?
Coupled with the cashless debate is the issue of how the banking industry will change. Future banks will without doubt become increasingly automated with advancing technology and customers demanding convenience, choice of how to bank and smartphones becoming more sophisticated and essentially the "go-to" device for retail and social needs. Customers are driving this change because our habits are very different. We need different products for how we bank and when we bank. For customers, it is less about banking and more about money management.
Banks are also keen to drive this change and are "nudging" customers out of branches. They are chasing the need to defend and grow their market through tailored and intelligent product offerings while delivering cost efficiencies to support profit and returns. Currently the bank branch remains the primary sales channel for personal and business customers, but this is evolving and changing. If banks do not invest and change, then other competitors, especially strong retail brands, will easily steal market share and customers.
From RTÉ Archives, a report by John Feeney for Seven Days on banking in Ireland in 1969
The branch will be very different. The traditional teller behind the glass screen with a desktop is becoming less and less common within branches and the number of branches has dropped dramatically. In the US since the late 2000s, over 10,000 branches have closed. In the UK, there have been 60 branches on average closed every month between 2015 and 2018 and 300 ATMs per month closed between November 2017 and April 2018.
In Sweden, with a population of nearly 10 million people, the main three bank brands have only 25 branches that handle cash, representing five percent of their branch network. Unfortunately, getting exact figures for Irish bank branch closures is challenging. While there is no overall picture, it is likely to reflect the UK trend and anyone living in a rural area will have felt the impact of this already as the banks are closing branches at an alarming rate.
This is a trend that is likely to continue as the banks can further take advantage of technology to deliver the same or more superior service to customers on a lower cost. Management consultants Bain suggest that branch costs represent 40 percent of overall retail bank costs so it is obvious why banks want to reduce this.
From RTÉ Radio One's Morning Ireland, Dr Ray Kinsella, professor of banking at UCD, discusses the changes to the bank branch system and its implications for customers
McKinsey propose the advent of "a smart branch" which are increasingly teller-free and have fewer staff. In fact, these branches could include Interactive Teller Machines (ITMs) which provide remote connection to a human banker for advice and assistance as required. Within the smart branches, customers are met by an employee to direct them to the technology/digital support necessary to allow them to complete their banking transactions. The branch is essentially self-service, smaller in size and accessible 24/7. Future flagship branches - the larger sized ones with more staff resources - will account for only five percent of the bank branch network.
The Guardian suggests that this is classic nudging where "a powerful institution wants to make people choose a certain thing….. the best strategy is to make it difficult to choose the alternative". The crux of this is that customers will have no choice, but to embrace digital banking technologies more and more by moving out of the branch and engaging with human tellers less and less.
Artificial banking
The biggest change to hit the banks of the future will be artificial intelligence (AI). We already know about virtual (VR) and augmented reality (AR), but this is more than bringing dinosaurs into our living rooms or helping us pick out clothes using an avatar online because they have a very real role to play in banking. Maybe the next time you pop into a bank branch, it will be a virtual assistant addressing your questions and handling your transactions. Fintech analysts Medici predict that robotic processing and automation will deliver $6.7 trillion in economic impact globally.
From RTÉ Radio One's Mooney Goes Wild, an interview with Ronnie O'Toole, Programme Manager of the National Payments Plan, about the government's aim to get people to switch from cash and cheques to electronic payment systems
Banks are already using virtual assistants and chat bots to address standard queries/requests and therefore do not require human support. In fact, 27 out of 34 major global banks surveyed are actively engaging with technology, in particular AI, as of July 2018. For example, Facebook is being used within Russian bank Tochka to provide basic account management through a chatbot.
These intelligent systems will help banks to predict customer needs more accurately and detect and protect customers financial interests and needs. This technology has priorities in banking because it supports efficiencies, new product and service development and enhances service offerings. For consumers, this will deliver a more efficient banking interaction with greater choice and service and potentially lower priced offerings. More sophisticated bank customers will be able to make better choices using intelligent systems to make cost-saving financial decisions in a timelier manner.
The bank of who?
Non-financial brands may become the banks of the future. Retail brands such as Amazon, Rakuten, Facebook, Snapchat and Google are exceptionally good at offering a superior and convenient customer offering with varied choice, and are widely recognised globally. Customers trust these brands and are prepared to use them everyday so why should they not bank with them as well? In fact, their existing customers would be ideal customers to use the Amazon bank
The bank branch in the future is not the only thing that will be different for customers, but also the name of the bank they are banking with! Both established and new brands could come in and provide banking services to customers, a move which is really going to disrupt the market. This threat to the traditional banks in Ireland and globally cannot be underestimated. For example, Alibaba is already in this space with over $96 billion issued in loans in China in five years through MYBank and $1.7 trillion processed through their Alipay service in 2017.
From RTÉ Archives, a Seven Days report from 1971 in advance of Ireland's changeover to decimal currency
It is quite possible that smart digital assistants such as Alexa and Amazon Echo will become smart financial advisors. The Amazon and Googles of this world gain insight from our past online behaviours and activities and become smarter with every interaction (this is what banks need to do!) so the assistants can feasibly deliver banking services. The assistants will become clever with the ability to manage customers financial affairs and money and carry out timely decisions on changing credit card providers, moving overdraft limits and identifying better loan and mortgage rates based on algorithms to deliver better, cost saving financial solutions. If these devices progress this will cement Amazon's position as a credible financial services competitor.
Where does this leave the traditional banks? Well, there may still be opportunities. In order for these smart personal assistants to develop, it will require collaboration and partnerships with the traditional banks. This will be done on a number of levels but in particular to provide the security systems to ensure customer confidence to allow Alexa to handle important banking decisions. Amazon are already chasing this co-operation for a basic current account offering similar to their co-branded credit card offering with Chase Bank.
It is quite possible that your future bank provider doesn't even exist yet
In fact, Amazon are already in this space – did you know they have loaned over $1 billion to small businesses between 2017 and 2018? As extreme as this may sound, we also never thought about self-driving cars but they are here so why would we not have autonomous, personal digital assistant handling our financial journeys and banking affairs?
The future of cash and banking will be very different. Cash is likely to remain as euro and cents or pounds and pence, but we can decide, depending on our mood, how we prefer to pay, whether that's chip and pin or tap and go. Smartphones will become the mobile wallet of choice. It is quite possible that your future bank provider doesn't even exist yet. The future will be artificial, but very intelligent. This is an industry to watch with interest as banking is part of nearly every customer's life and it is going to continue to evolve and change – most of which will be to the benefit of the customer.
---
The views expressed here are those of the author and do not represent or reflect the views of RTÉ
---