Analysis: airports have undergone a huge transformation in recent years thanks to their ability to capture, analyse and use vast quantities of data
By Padraic Regan and Sarah Browne, TCD
This year, the world's airports will handle some eight billion passengers, 90 million flights, and 110 million metric tonnes of cargo. By 2029, the passenger number is projected to exceed 14 billion, whilst the other two activities can expect increases in the order of 50 percent.
Seen as slumberous, bureaucratic and unfriendly only a decade or so ago, airports have undergone a colossal transformation into professional, commercial, and welcoming locations for travellers, visitors and cargo alike. This revolution in customer orientation has embraced all airport activities, including the provision of off-campus information, car parking, check-in, security screening, catering and retailing.
Facilities are designed to make the airport experience more relaxed and enjoyable without compromising the core value of safety. Promotional campaigns with airlines, travel agents, surface transport suppliers, executive lounge operators, car hire companies and hotel chains are now commonplace. Pop-up shops and blogs that provide user-generated advice such as StuckatTheAirport further demonstrate how far airports have advanced.
From RTÉ Archives, an RTÉ News report by Edel MacAllister from 2006 on Dublin Airport Authority's plans for a second terminal at Dublin Airport
How airports became digital hubs
At the heart of this transformation is the ability of airports to capture, analyse and action vast quantities of marketing intelligence. This aeronalysis enables airports to customise real-time offerings and maximise sales based on knowing your destination and terminal dwell-time. From pre-booked car parking to catering and retail offers, the uniqueness of every customer can be served in a customised manner.
With quality standards set for processing times through the various steps involved in passing through the space and real-time measures of queue-lengths available for both arriving and departing passengers, airports can calculate exactly how much time is available for indulging in money-spending activities. If bottlenecks are occurring at particular points, additional resources can be deployed to ensure speedy resolutions.
Dubai's duty-free sales of $2 billion is almost twice that of London's Harrods
Such incidents can be further mined for operations planning purposes to prevent recurrence. The link between efficient operations and optimum revenue generation becomes strengthened and reinforcing. Add-ons such as fast-track security screening can both generate direct revenue and serve to afford passengers more time for additional purchases.
How airports monetise data
Airport apps, loyalty programmes, pre-booked car parking, boarding card swiping at security points and Wi-Fi log-in give airports the opportunity to capture data capital which extend well beyond the flying customer to "meeters-and-greeters", airport staff and those visiting the airport solely for catering or bar services. Enhanced with passenger and cargo surveys and partnerships with technology companies (such as Dublin Airport's contract with Skyscanner which allows access to a dataset of 50 million monthly visitors), using big data to fine-tune marketing messages becomes routine.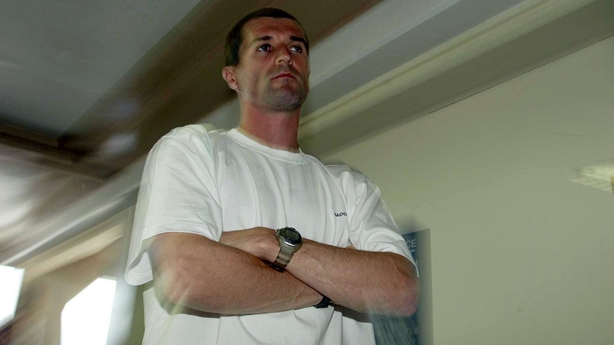 Such taglines as Dublin Airport's "Connecting Ireland to the World" or Dubai's "Connecting the World" could be aeronalsytically rephrased "Collecting Data from the World". Instead of generic messages, marketing banners can be as individual as the customer with personalised advertising appearing on the mobile device being used.
For example, nationality and residency intelligence can be used to offer refunds on VAT or specific bargains available at that precise time arising from currency exchange rates and real-time product prices of competitors. Real-time flight information can be used to update passengers on delays whilst simultaneously informing them of specific retail and catering offers. Competition between airports exerts pressure to satisfy and retain customers, particularly in Europe, where some 63 percent of air travellers can choose from at least two airports within a two-hour drive.
From RTÉ Archives, a RTÉ News report by Michael Walsh on Aer Rianta opening a duty-free shop at Moscow's Sheremetyevo Airport in 1988
The proof is in the hubbing
The response to this cutting-edge approach has been positive. In a survey of almost 3,000 frequent flyers last year in France, Germany, Hong Kong, Singapore, UAE, UK and the United States, over half described the airport experience as enjoyable. 35 percent said they would consider buying luxury items at the airport which they would not ordinarily purchase and 64 percent stated they enjoyed shopping for bargains as part of their airport experience.
In a similar vein, an article in Vogue Magazine described five airport shops as "truly destinations in and of themselves". Airport retailers have moved from buyers to sellers of retailing consultancy services as they hone their expertise in management analytics: Dubai's duty-free sales of $2 billion is almost twice that of London's Harrods. Airports as dull, boring transit points will never be the same again.
Dr Padraic Regan is Ussher Assistant Professor in International Strategic Management at Trinity College Dublin whose industry research focuses on Aviation Management. Prof Sarah Browne is Assistant Professor of Marketing and Strategy in the School of Business at Trinity College Dublin.
---
The views expressed here are those of the author and do not represent or reflect the views of RTÉ
---