Opinion: the lack of foreign language capacity in Ireland brings many personal, social and economic drawbacks
In many ways, Ireland enjoys a rich linguistic landscape. Our children are lucky enough to experience bilingualism from an early age with an exposure to both English and Irish in primary school. Immigration has also introduced a variety of languages from almost 200 countries around the world. Polish is the most widely spoken of these languages alongside French, Lithuanian, Romanian, German, Spanish, Russian, Chinese, Italian and Arabic.
However, Ireland is one of the few countries which does not routinely offer a foreign language to preschool or primary school children. Research shows us that introducing foreign languages for the first time in secondary schools means that learners fail to benefit from the brain's natural capacity to acquire language with greater ease at a younger age. Furthermore, our younger children are deprived many of the pleasures and benefits associated with foreign language learning including the development of greater cognitive flexibility, creativity, open-mindedness, intercultural awareness, communication skills and an ability to view issues from multiple perspectives.
In secondary school, there is a strong uptake of a limited range of languages, particularly French followed by German and Italian with relatively small numbers also taking Italian, Russian, Japanese and Arabic. The new Junior Cycle syllabus also benefits from advances in language learning and teaching methods, while the transition year option provides a further opportunity for some students to try out new languages.
We need your consent to load this rte-player contentWe use rte-player to manage extra content that can set cookies on your device and collect data about your activity. Please review their details and accept them to load the content.Manage Preferences
From RTÉ Radio One's Today With Sean O'Rourke Show, a discussion on Ireland's foreign language deficit with Paul Gillespie (former Foreign Policy Editor, Irish Times), Lynn Ruane (former president, Student Union, Trinity College Dublin) and Anna Ni Challachair (director, Language Centre, Maynooth)
However, a foreign language remains optional for the Leaving Certificate, with approximately 70 percent of students taking up this option. Furthermore, the small numbers (approximately four percent of students) electing to continue with the study of languages in higher education means that there is a lack of foreign language capacity in Ireland with all of the associated personal, social and economic drawbacks.
The fact that Ireland's top ten trading partners include Belgium, Germany, Switzerland, the Netherlands, France, China, Spain and Japan give grounds to IBEC's statement that "Ireland needs more of its people to speak foreign languages – for employability, for trade and the economy and for our cultural life." An additional knock-on effect of low levels of foreign language capacity includes a shortage of modern foreign language secondary school teachers.
In order to support the learning of foreign languages, Ireland has developed and published a foreign languages strategy for the first time in its history. Languages Connect: Ireland's Strategy for Foreign Languages in Education 2017-2026, published by the Department of Education and Skills, is the outcome of extensive consultation with relevant stakeholders including language lecturers and teachers, university researchers, industry representatives and the wider public.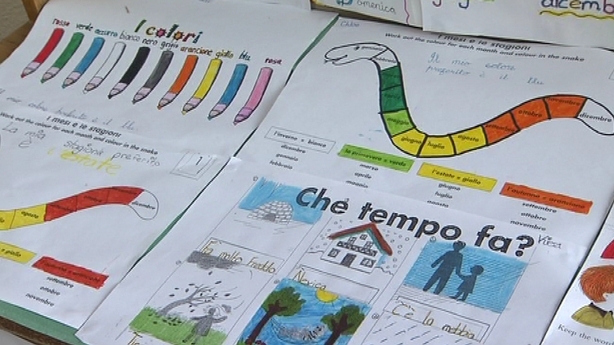 The strategy has a laudable mission: "that Ireland's education system will promote a society where the ability to learn and use at least one foreign language is taken for granted, because of its inherent value for individuals, society and the economy."
But achieving this goal will not be easy. Both attitudinal and systemic change is needed. Increased awareness among parents and policy makers of the cognitive, social, cultural, professional and economic value of language learning is needed. From a young age, all of our children should experience foreign language learning as a normal, enjoyable and 'taken for granted' part of their lives.
The creation of more opportunities for interaction with speakers of other languages in Ireland and abroad is key
Innovations in language teaching and learning can support this process both inside and outside of the classroom. For example, new technologies supporting the development of language learning platforms have enjoyed success in promoting and supporting language learning. Our neighbours in Europe and beyond use approaches such as Content and Language Integrated Learning whereby subjects are delivered through a language other than the school's medium of instruction - for example, Physical Education through French or Art through German.
Direct contact with speakers of other languages is also a great motivator and hugely beneficial to language learning. The creation of more opportunities for increased interaction with speakers of other languages both in Ireland and via exchanges and stays abroad is also key.
A Foreign Languages Advisory Group is in the process of being established to oversee and monitor the implementation of the new foreign languages strategy. It faces a complex but exciting task.
---
The views expressed here are those of the author and do not represent or reflect the views of RTÉ
---