Opinion: why are the country's authorities clamping down on internet users who share or like popular memes? 
Scores of Russian internet users are being arrested, prosecuted and saddled with fines and even prison time for sharing or even liking memes on social networks. Authorities say these images, most of them satirical, are "insulting" and sometimes promote religious intolerance or extremist views. Why are the accusations so nebulous – and the sentences so harsh? And what does this mean for social media companies and regulating free speech online?
Daniil Markin from the Siberian city of Barnaul got a surprise visit from the police, who came to the 19 year old's house in July 2017. They searched his apartment and confiscated his laptop and smartphone. He was later charged with "offending the feelings of religious individuals" and had his bank accounts blocked. Markin's criminal case indicates that the charges against him are based on a dozen or so humorous photoshopped images lampooning Christianity that he shared on his account on VK, Russia's most popular social media network.
Photo of Markin's court case file with Jon Snow meme. Image courtesy of Daniil Markin (https://vk.com/d.markin1999)
Among thousands of other memes, those that drew the prosecution's attention include an image of Game of Thrones' character Jon Snow with an inscription "Jon Snow is risen! Truly he is risen". In the television series based on the best-selling books, the character does indeed die and come back to life. Markin's case has been ongoing and he has recently faced his fifth court hearing.
In the same city in May of this year, 23-year-old Maria Motuznaya had her apartment raided by police. She is now facing up to six years in prison on extremism and hate speech charges for allegedly saving "insulting" images on her old VK page in 2015, where she posted under a fake name. These include satirical images depicting Orthodox priests and memes found to have "linguistic elements" of racist speech. Motuznaya's first trial was held on August 6. In a twist of circumstances, the individuals who filed the initial complaint with law enforcement about the offending memes on her page are the same two young women who complained about images Markin had shared in 2017.
Most of the prosecuted cases rely on "expert" linguistic and visual analysis, but the experts are usually court-friendly and the content is often taken out of context
Markin and Motuznaya's cases are not unique in Russia, but they are a symptom of an escalating crackdown on free speech online. Social media content is regularly deleted or blocked on the grounds of religious or ethnic intolerance, and users are regularly sanctioned for sharing or even liking content deemed to contain calls to "extremism" or mass disorder. Russia's Supreme Court estimates that convictions under the extremism charge have more than tripled between 2012 and 2017, and human rights organisations note a large number of these are for online activity.
There are legal provisions to protect the believers' religious sensibilities and the Criminal Code has articles dealing with hate speech (Art. 232) and extremist speech (Art. 280 and 282). More recent legal amendments demand internet companies to store user communications for up to six months and metadata up to three years, making them available to law enforcement at any time.
On the surface, these legal measures seem to be designed to protect speech, civility and security on the internet. But in practice, these laws are ambiguous and are often arbitrarily and selectively applied, turning them into a tool of censorship and political persecution. Most of the prosecuted cases rely on "expert" linguistic and visual analysis, but the experts are usually court-friendly and the content is often taken out of context.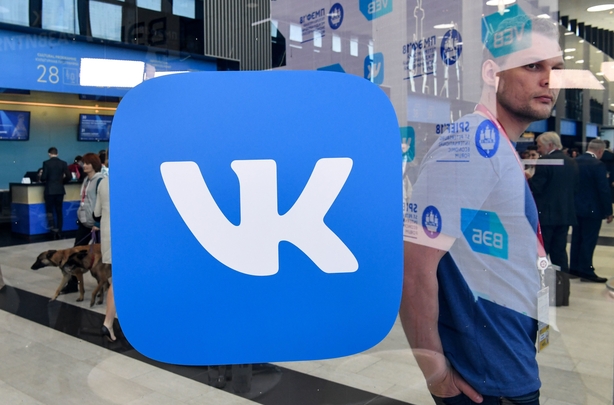 What counts as insulting or extremist speech varies wildly: last year, blogger Ruslan Sokolovsky received a suspended sentence for insulting religious sensibilities by posting a YouTube video of himself playing Pokemon Go in a church. In June 2018, a liberal opposition activist was handed a two-year suspended sentence on extremism charges for posts critical of Russian president Vladimir Putin. In May of this year, dozens of Russian anti-corruption activists were charged with "inciting mass riots" for retweeting tweets about an opposition protest and imprisoned for up to 30 days. Thousands of other users who retweeted the same tweets were not charged.
To track new and ongoing prosecution cases, activists have set up a Telegram messenger channel called "You will go to prison for a like". Other websites are sharing advice on how to quickly remove all posts from one's VK social network page. (VK is owned by a Kremlin-friendly oligarch and has been accused of indiscriminately sharing user data with law enforcement agencies). Human rights lawyers from organisations such as Agora are offering their services to defendants in these cases pro-bono.
But this rise in arrests and criminal proceedings for online expression also has broader implications for regulating speech online. When dealing with decisions about content moderation and sharing user data with the Russian government, internet companies working in Russia such as Facebook, Twitter and Google are finding that the laws governing their activity are increasingly limiting free expression and user privacy. While they don't always comply with government requests, these companies nonetheless have to contend with the legal frameworks of the countries in which they operate.
Social media services must consider their responsibility to users in terms of protecting their privacy and ensuring their right to free expression
In the past several years, Russian authorities have routinely outlawed what had previously been ordinary online activity. The use of anonymising VPN/proxy servers is treated as potentially illegal, while internet services are asked to share encryption keys with law enforcement and to store Russian users' data on servers within Russia, all in an attempt to gain greater control over online communications and critical expression. Arbitrary persecution of internet users under the guise of protecting religious sentiment or anti-extremist efforts falls into the same category of restrictive measures, aimed primarily at cementing state power over every byte and pixel that passes through the Russian internet.  
As social media and online communications services grapple with increasing demands for dealing with hate speech, extremist activity and misinformation on their platforms, they must also consider their responsibility to users in terms of protecting their privacy and ensuring their right to free expression. It is a tough balancing act but, as Russia's case shows, state regulation of online activity can be a tool of censorship. Social media platforms can become part of the repressive infrastructure of an authoritarian state if they uncritically agree to share user information with the police or to take down content without proper adjudication.
---
The views expressed here are those of the author and do not represent or reflect the views of RTÉ
---