Such marketing ideas as bottled water, frozen food, deodorant and the shopping trolley have changed how we live.
The development of marketing is often considered to have taken off after the Second World War. In particular, the improvements in economic growth and employment during the 1950s and 1960s are often linked to the introduction of growth-oriented sales and marketing techniques.
As these stories show, some of the products that we consider essential today were developed in earlier times. Their inventors had to work hard to come up with innovative marketing ideas to initially encourage early adopters and eventually the majority of consumers to become regular buyers of their products.
The arrival of the supermarket trolley
The launch of the supermarket from 1916 onwards heralded in the era of grocery self-service. Customers no longer had to ask a counter assistant for what they wanted and the bigger floor space in supermarkets offered more choices.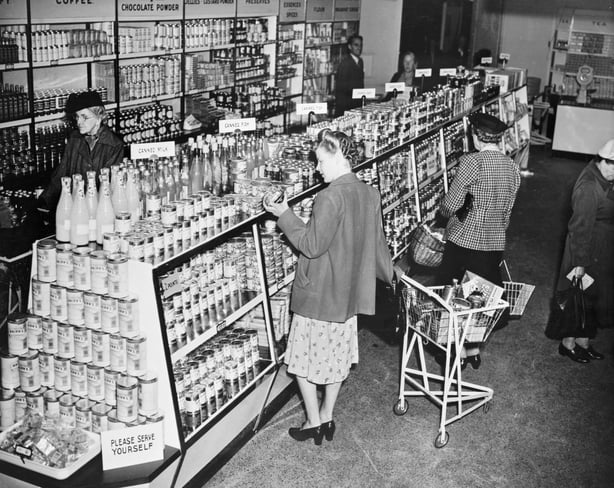 Early supermarket chains provided shoppers with wire baskets, which were troublesome for heavy and bulky items. One Oklahoma retailer, Sylvan Goldman, thought that if the baskets could be made bigger, customers could more easily fill them and buy many more items. After some experiments, he came up with the idea of placing one basket on top of another, in a four wheeled cart. In June 1936, he placed some of these carts in his Humpty Dumpty and Piggly Wiggly chains of grocery stores.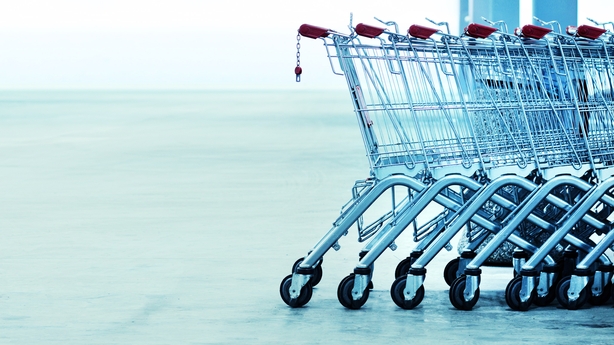 But customers paid little heed to them so Goldman resorted to using his own staff and some paid actors to walk around the stores pushing trolleys, demonstrating how convenient and useful they were. The peer influence approach worked and customers soon adopted to the invention. With a few modifications, the patented version of the trolley was soon a huge success and is still in wide use today. It has even moved successfully to the online shopping world, where the "Add to Cart" symbol is used to convert customers to the sale.
Smells like teen spirit
It took some time and clever advertising to convince people that body odour might be socially unacceptable. The first commercial deodorant, called Mum, was trademarked in 1888 and the first commercial antiperspirant, Everdry, appeared in 1903 in the US. A competing brand, Odorono (Odor! Oh no!), did not meet with much success when launched in 1910. All of these products were aimed at women, who found their liquid and cream formats messy to use and continued to use soap and liberal applications of scent.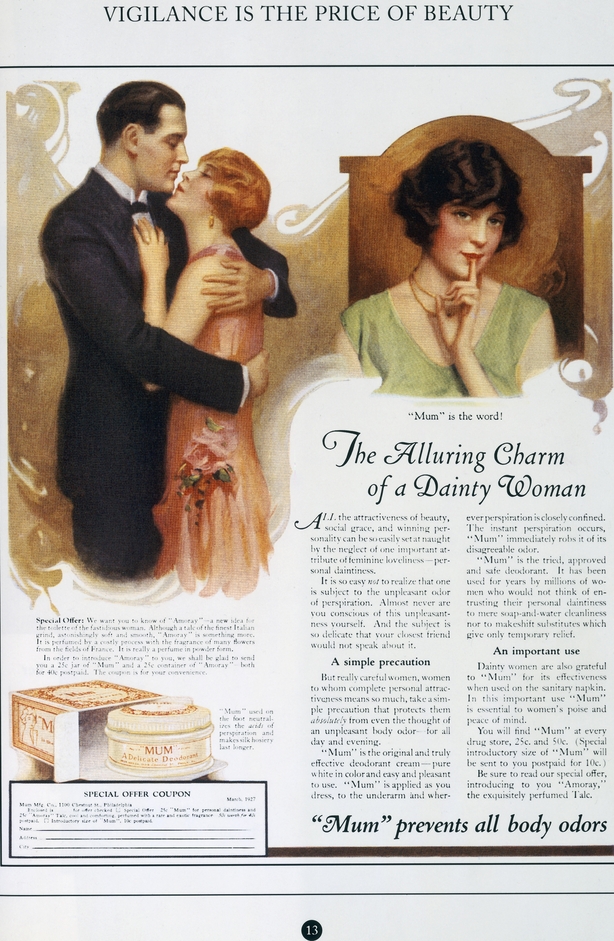 The makers of Odorono had better luck when they took a stand at the 1912 Atlantic City exposition. As the event ran through the summer season, rising temperatures generated stronger interest in the product. The brand then hired the J. Walter Thompson advertising agency, and its first advertisement, focusing on the embarrassing aspects of perspiration, had a positive effect.
By 1919, the agency was considering how to make Odorono an essential rather than an occasional purchase. It placed ads in the Ladies Home Journal that subtly suggested to readers that it was possible to have body odour and yet be totally unaware of it oneself. The message of social anxiety met with many protests from readers, but sales more than doubled and Odorono had an annual revenue of $1 million dollars by 1927.
Persuading men to use deodorant was a harder sell as men considered sweat to be part of the masculine role of physical toil. Advertisers initially tried to target women to persuade men to try deodorant, but with little effect. However, the drift from manual labour to factory and office work changed the social landscape. Deodorant manufacturers started to produce male oriented scents, and brands like Top-Flite grew in popularity.
We need your consent to load this YouTube contentWe use YouTube to manage extra content that can set cookies on your device and collect data about your activity. Please review their details and accept them to load the content.Manage Preferences
Dove Evolution directed by Tim Piper and Yael Staav for Ogilvy and Dove
Modern advertising has continued to use the theme of self-confidence. Male deodorant Lynx was launched in the UK in 1985 using a series of ads that played upon teenage boys desire to attract the opposite sex. Dove's Campaign For Real Beauty launched in 2006, and was well received for its efforts at improving women's self-esteem. An industry that had a faltering start was boosted by persistent marketing efforts that have kept it successful today.
The original Captain Birdseye
Credit for the development of the entire frozen food sector goes to Clarence Birdseye, an employee of the US Department of Agriculture. During assignments in Newfoundland in 1912 and 1916, he became interested in the Inuit's use of freezing as a way to preserve fish. He noticed that foods that were frozen quickly tasted a lot fresher when thawed and established Birdseye Seafoods to compete with established firms which used a slower freezing process. Birdseye's work in developing a faster and more efficient freezing process for fish kickw-started a new more successful phase for the industry which extended freezing to meat, fruit, vegetables and orange juice.
Until the late 1940s, frozen foods were only available in bigger towns and cities and sold at high prices. The expansion of supermarkets during the 1950s and increasing numbers of women entering the work force generated enough demand to make frozen foods the fastest growing category in the supermarket sector. By the mid-1950s, households were buying their own fridges and freezers and the era of the weekly bulk buying shop had arrived. The development of refrigerated transport and cold store warehouses made the industry more efficient and price-competitive and supermarkets began to view frozen foods as an essential category.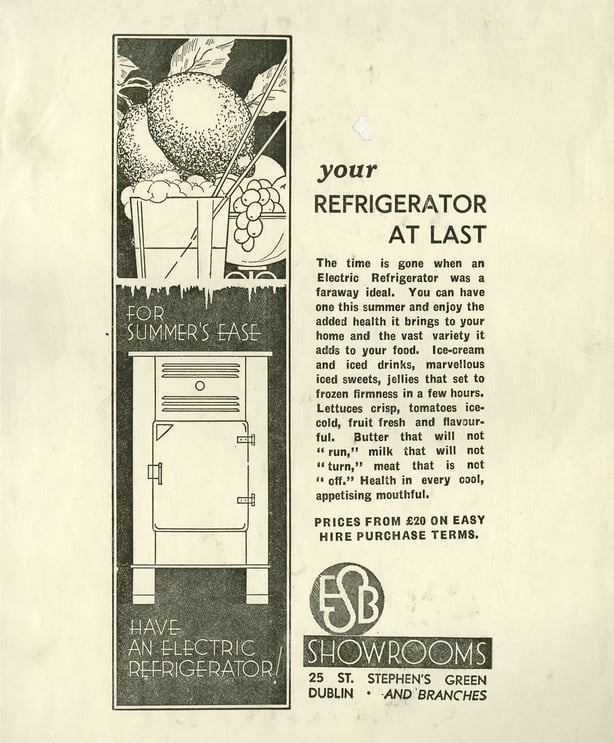 The marketing of frozen foods initially focused on luxury and the time saving aspect. Other appeals were the low cost and the nutritional benefits. New freezer buyers were offered a discount to fill it with frozen supplies. By the 1960s, new more exotic frozen foods were introduced by companies like Green Giant and the manufacturers realised that frozen foods were regularly bought by those who did not have a freezer, to cook on the day.
New lines like pizza were aimed as teenagers, who were fast becoming a distinct consumer group. The Captain Birdseye character was launched in TV ads in 1967 to promote the fish finger to British households. while producers had initially worried that the use of frozen foods would be considered a lazy option, the choice and convenience they offered became features that are even more valued in today's time-poor dual income households.
Sure no-one will pay good money for a bottle of water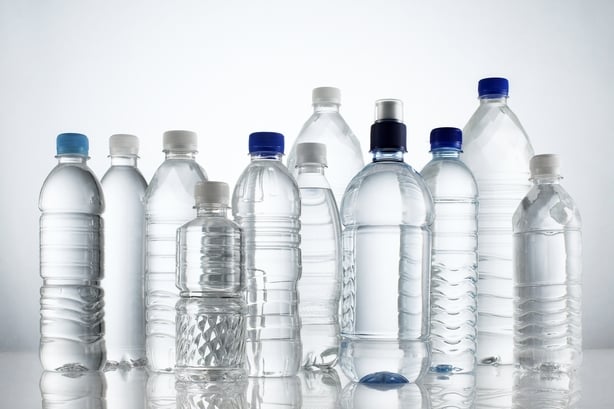 While early civilisations stored well water in vessels, the first commercial bottled water plants started in the UK in 1621 and in the US in 1727. The developing interest in water spas and the fear of diseases like cholera and typhoid helped to persuade citizens of the health benefits of mineral and spring waters.
The chlorination of public water supplies from 1905 onwards slowed down the growth of bottled alternatives, but they continued to sell in restaurants and food stores. In the 1970s, the development of the plastic bottle made water a more portable and personal object and brands like Perrier and Evian developed upmarket packaging and advertising to emphasise the purity of their sources.
We need your consent to load this rte-player contentWe use rte-player to manage extra content that can set cookies on your device and collect data about your activity. Please review their details and accept them to load the content.Manage Preferences
From RTÉ Archives, a 1986 RTÉ News report by Michael Walsh on plans to market Ballygowan spring water in the United States
In Ireland, Ballygowan Spring Water was launched in 1981 by Geoff Read, who had seen the opportunity while working in London. While the nation was initially incredulous, the development of the brand was helped by increasing health consciousness and changing lifestyles. Within two years, it was the brand leader in the Irish market.
A recent Canadian study suggests that we buy bottled water to calm our anxieties about mortality and to support our self–esteem. Perhaps this emphasis on perennial youth is the reason for the continued growth in sales, as bottled and flavoured waters now outsell soft drinks in many markets. Irish consumers are still among the lowest consumers of bottled water in the world, with countries like Mexico and Saudi Arabia drinking more than twice as many litres per capita.
---
The views expressed here are those of the author and do not represent or reflect the views of RTÉ
---