Analysis: when your sample is sent to a hospital laboratory for examination, there is a strict process in place to ensure accuracy and clarity
By Brigid Lucey, Cork Institute of Technology
From the time your sample arrives at the reception desk of the laboratory to the time the results of your test are released, it is managed under quality-controlled conditions and always dealt with confidentially. The name and details on your sample must match those on the accompanying request form and any clinical details provided on the form are noted.
We need good quality samples to allow accurate diagnosis. Where sample quality is poor, the best thing for the lab to do is to request another, more appropriate sample from you. However, certain sample types cannot be repeated a second time, which highlights the importance of educating those collecting and delivering the samples to us.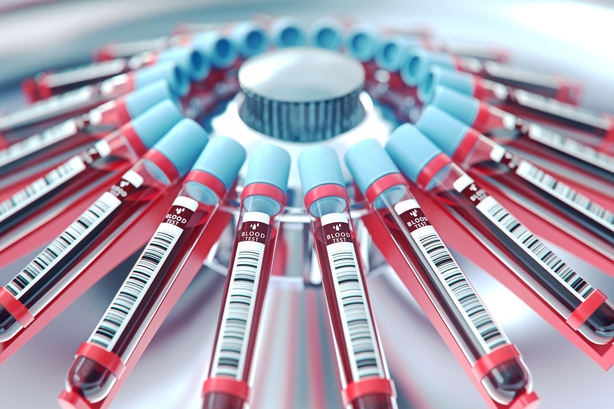 Medical laboratories have a quality management system synonymous with ISO 15189 and form part of a pathology division comprising five core specialist laboratories. These are Haematology, Blood Transfusion, Clinical Microbiology, Histopathology and Clinical Biochemistry. In larger hospitals, these departments are separate entities and are located side by side with a common central reception area where large numbers of samples arrive from GP surgeries, hospitals, clinics and long-term care facilities at all hours of the day and night before being despatched to the relevant laboratory for testing.
Who analyses my sample?
The medical scientists examining your sample have been trained and qualified within an accredited specialised undergraduate programme. Irrespective of which specialty the medical scientist chooses for their career, their primary qualification will have qualified them to work in each one of the disciplines listed above. This is important because many diseases have multiple facets and are not confined to a single abnormal laboratory test result.
The biggest cohort of staff in a medical laboratory are medical scientists
While at least 70 percent of medical scientists have a postgraduate degree in biomedical science (usually an MSc.), training is continuous throughout their working lives as biomedical science is a rapidly changing field, though changing discipline mid-career does require a lot of training to be competent in a new field. The biggest cohort of staff in a medical laboratory are medical scientists alongside clerical staff, medical laboratory assistants and medical personnel.
The lab process
If there is anything to suggest that a sample is very urgent, it is prioritised. For example, a patient requiring transfusion takes priority. In the case of haemorrhage, this may require multiple units of donated blood to be crossmatched by medical scientists to the patient's blood as part of a combined emergency effort to preserve life.
If you have had a sample tested previously, your unique patient details will be in the laboratory computerised system and the new test or tests are linked to those. Having multiple or sequential results available like this is often very helpful, as it shows trends over time.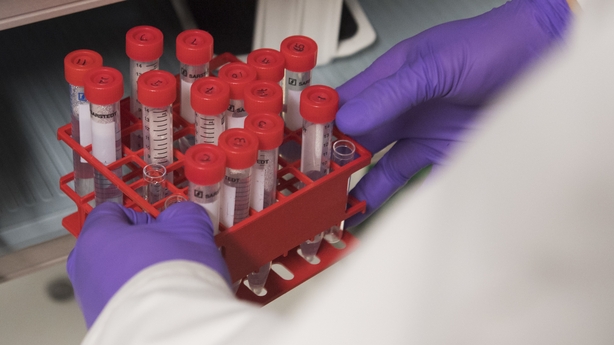 For instance, if you have an under-active thyroid gland and are on replacement thyroid hormone therapy, it is useful to have a regular check of your blood thyroid hormone levels to make sure that the levels equate to those that have been determined to be consistent with health. More than that, additional tests such as thyroid stimulating hormone levels will give an indication of whether your thyroid gland is working comfortably in conjunction with the amount of replacement therapy you have been prescribed.
Accuracy
The patient's tests will be conducted along with various controls inserted in the same test runs, and test results are only valid if the controls are shown to be within their acceptable control ranges. The patient report will not only provide the absolute values for their test sample, but it will also indicate where the test results lie in relation to the reference ranges for the tests, and thereby whether they are normal or otherwise. A reference range refers to the spread of values encountered in a large population of patients without the disease being tested for.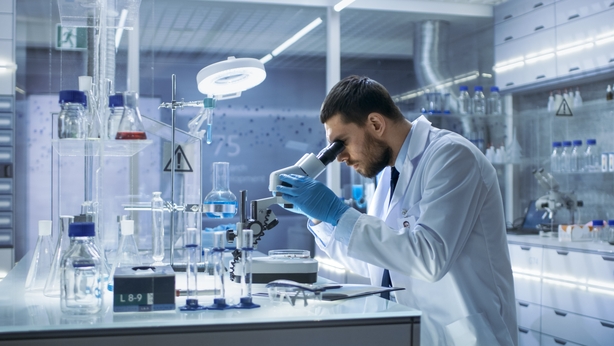 In addition, we will need to have worked out how accurate our test method is, how reproducible the results are and what our limit of detection is. Sometimes, there is very little of the analyte, or the pathogen or its DNA present in a sample.
As part of our ongoing competency assessment and training, we regularly receive external quality assessment samples from putative patients with some relevant clinical details. Very often these might (for example) contain pathogens that we rarely encounter in our lab, but which we need to be able to detect and identify for the times when we receive samples from patients arriving from far-flung or exotic locations. I don't know whether it is any consolation to a patient suffering from a rare infection to realise that once the discovery has been made in the lab by the investigating scientist, every other scientist in the department will probably make time to scrutinise the pathogen enthusiastically!
Within a large pathology division lies a comprehensive array of tests and these are easily viewed by looking at pathology handbooks from different Irish hospitals available online. These contain important information to help to ensure that we receive high quality samples bearing sufficient clinical details, and the correct test requests, to facilitate us to provide the best service that we can to patients.
Dr Brigid Lucey is a Senior Lecturer and Medical Scientist at Cork Institute of Technology
---
The views expressed here are those of the author and do not represent or reflect the views of RTÉ
---