Opinion: new technology can map networks of politicians within and outside of the party structures to show growing bi-partisanship 
By Michael Courtney, David Azcona and Alan Smeaton, Dublin City University
Irish political sands are shifting. The potential for constructive bi-partisanship in Irish politics is greater than many commentators and academics would have believed. Few would have predicted the longevity of the confidence and supply arrangement currently in place between Fine Gael and Fianna Fáil for example.
Furthermore, just look at our most recent referendum on abortion. It was called by the smallest working minority government in the history of the state and, rather than foundering, it highlighted how much co-operation is possible between the political parties.
Is there potential for more cross-party co-operation between individual TDs and senators? Are tools available to measure the extent of latent multi-partisanship in Irish politics?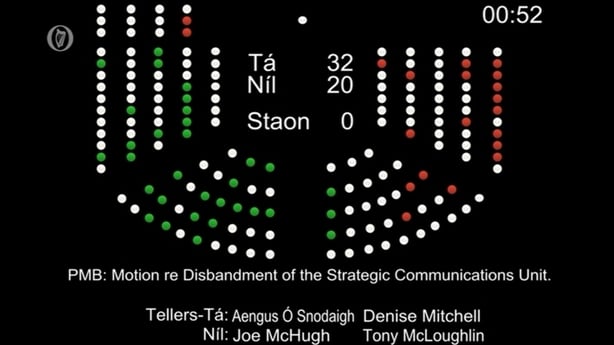 Historically, studies of voting behaviour in the Oireachtas were practically redundant. The party leadership, with some input from backbench and grassroots members, chose a position on each policy and legislative issue. Parliamentary members were then whipped into voting the party line regardless of their individual reservations. Now this appears to be changing.
Ideally, legislative behaviour should not be so rigid. In Ireland, it is a matter of convention rather than constitution that legislators act almost as unitary party blocks. It has come to this because the leaderships hold the keys to TDs' ultimate career goals: seats at the cabinet table. To take on the role of a legislator purely representing their constituents and their own conscience, without any regard for their party position, leaves TDs either running as an Independent at the next election or forming breakaway parties, with slim or no chance of ever being in government. And these are the best case scenarios!
We need your consent to load this rte-player contentWe use rte-player to manage extra content that can set cookies on your device and collect data about your activity. Please review their details and accept them to load the content.Manage Preferences
From RTÉ Radio One's Drivetime, Kevin Doyle, Group Political Editor with Independent News and Media, talks about who's set to gain from talk of an early general election
Studies of legislative voting and bi-partisan legislative arrangements are more usefully applied to the US context, where a straight political career path from dog catcher to cabinet secretary, serving in Congress along the way, does not exist. US politicians also rely to a greater extent on local party machines to ensure their re-election, more so than their national party committees.
This ensures they have a degree of independence when they arrive in Congress, so studying their individual voting patterns can illuminate latent bi-partisan networks among legislators who may formally identify with the Democrats or the Republicans. Some legislators are more open to these issue-by-issue coalition building exercises, while others may be strict partisans, always following their leaderships' voting instructions.
Studies of US politicians' voting patterns and alliances can be based on data available online from the US Congress and Senate and there is similar data available on the various processes including the divisions (votes) and debates in our own Dáil and Seanád. These are available online from the Houses of the Oireachtas under their open data policy.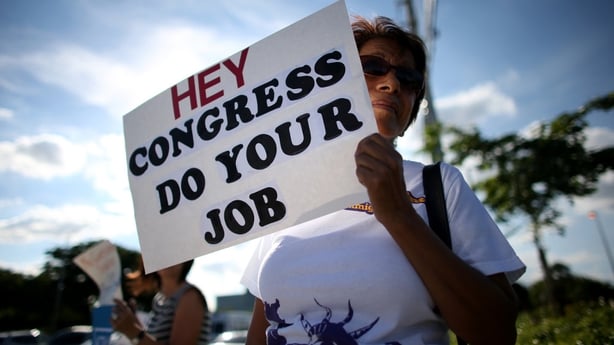 Using the archive of contributions of our TDs and senators to legislation and debates, we can use artificial intelligence and machine learning techniques to examine such issues as determining where our elected politicians fit in the networks of political party structures.  While the techniques we use were initially developed for the US, it is interesting to apply them to the Irish case, and now it seems, the data may finally tell us something of note.
But why now? What has changed since 2016? While voting and legislative behaviour remains quite tightly controlled by Irish party leaderships in the "New Politics" era following the election of 2016, there is evidence of cracks in the mould of Irish parliamentary behaviour. Individual TDs and senators are allowed more freedom to establish independent legislative agendas, even within the governing Fine Gael party.
For example, TDs have advanced and publicly promoted policy agendas in private members' time. These include the Prohibition of Above-cost Ticket Touting Bill, co-sponsored by Fine Gael backbencher Noel Rock and Fianna Fáil's spokesperson on health Stephen Donnelly, and the Online Advertising and Social Media Bill (Transparency) Bill 2017 promoted by Fianna Fáil's James Lawless.
We could apply new technology developments to map networks of politicians that form within and outside of the party structures
The issue of abortion has also forced the party leaderships to take more careful account of their backbenchers' individual policy preferences. We have seen various commitments from the party leaders on allowing their parliamentary members to vote with their conscience at various stages of the abortion law reform.
If this can be allowed for abortion, why not other issues? While the existence and formation of political parties is a pre-legislative exercise in forming coalitions of like-minded people, some more allowances should be made for such coalitions to form on an issue-by-issue basis during the legislative process. This could operate by mandating that government party members support bills initiated by ministers (a three-line whip), but otherwise have the freedom to participate in cross-party initiatives as they see fit.
Such a realignment from "government versus opposition" to "government versus Oireachtas" would be exciting from a political perspective. We could apply new technology developments to map networks of politicians that form within and outside of the party structures. Irish politics is evolving and with it, we may gain greater insights into exactly how our politicians are operating. If greater transparency, autonomy and cross party co-operation can be explicitly revealed, the electorate can look forward at pre-election manifestos at election time, as well as look back at politicians' past performance in the Oireachtas chambers.
Dr Michael Courtney is a postdoctoral fellow in the School of Law and Government at Dublin City University and his current research is funded by the Irish Research Council.  David Azcona is a PhD student at the Insight Centre for Data Analytics at Dublin City University and was awarded an Irish Research Council Postgraduate Scholarship in 2015.  Professor Alan Smeaton is the Founding Director of the Insight Centre for Data Analytics and Professor of Computing at Dublin City University and is a former member of the board of the Irish Research Council.
---
The views expressed here are those of the author and do not represent or reflect the views of RTÉ
---