Analysis: data demonstrates that the key to preventing the development of chronic disease is controlling inflammation rather than the reduction of cholesterol
By Alexandros Tsoupras, Ronan Lordan and Ioannis Zabetakis, University of Limerick
Since the Seven Countries Study, dietary cholesterol and the levels of serum cholesterol have been demonised in relation to the development of chronic diseases. However, the principles of the Mediterranean diet and relevant data demonstrate that the key to longevity and the prevention of chronic disease development is the control of systemic inflammation rather than the reduction of cholesterol.
In our recent paper published in Nutrients, we presented the relevant data that supports the view that it's inflammation rather than serum cholesterol that leads to the onset of cardiovascular diseases. The key to reducing the incidence of these diseases is to control the activities of these inflammatory mediators via diet, exercise and healthy lifestyle choices rather than just addressing cholesterol levels.
The role of cholesterol
Cholesterol is essential for the normal function of all animal cells. It is also a fundamental element for the normal structural make-up and the fluidity of all cell membranes. It has various biological functions: for instance, it is a membrane-building molecule and a precursor molecule for several biochemical pathways.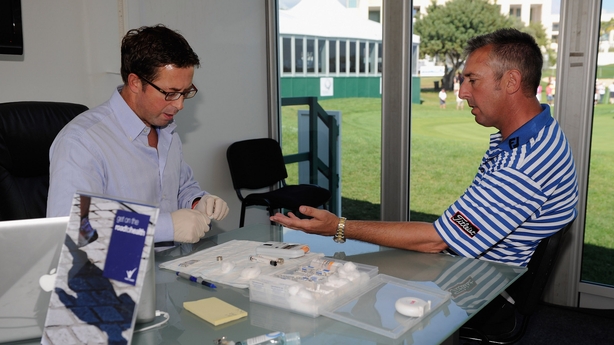 Since cholesterol is mostly a lipophilic molecule, it does not dissolve well in blood. For this reason, it is packed into lipoproteins that are composed of a lipid core (which can contain cholesterol esters and triglycerides) and a hydrophilic outer membrane comprising phospholipids, apolipoprotein and free cholesterol. This allows for the transport of cholesterol and triglycerides around the body through the blood to cells that require them.
Recent evidence suggests that dietary intake of cholesterol can influence plasma and serum levels, though not significantly, and this is still subject to debate and further study. Plasma cholesterol levels along with the levels of LDL cholesterol, HDL cholesterol and serum triglycerides are currently used as biomarkers of a standard lipid profile for each individual.
Good cholesterol versus bad cholesterol
According to the lipid hypothesis, high blood cholesterol is a major risk factor for several chronic diseases including cardiovascular diseases, and lowering cholesterol levels can reduce risk. High levels of LDL cholesterol and non-HDL cholesterol have been associated with cardiovascular risk, while other cholesterol-related serum markers have been proposed as additional significant biomarkers for risk factors to add to the standard lipid profile. HDL cholesterol has been considered as the atheroprotective good cholesterol because of its strong inverse correlation with the progression of cardiovascular diseases.
Since cholesterol is essential for the normal function of all our cells, how much do we need to lower the levels of cholesterol?
Dietary and medical guidelines have focused on the reduction of cholesterol and lipid levels as the best way to prevent chronic diseases. While statins are used in order to reduce the levels of cholesterol, numerous side effects have been reported, including the development of other chronic diseases such as diabetes.
Moreover, specific dietary strategies for reducing cholesterol intake are the mainstay of management in most cases of dyslipidaemia prior to, or simultaneously with, the initiation of a lipid lowering agent. Dietary fats, cholesterol and the levels of serum cholesterol in relation to the development of cardiovascular diseases have been demonised.
Is cutting down cholesterol always a good thing? 
But since cholesterol is essential for the normal function of all our cells, how much do we need to lower the levels of cholesterol? Given that cholesterol plays a crucial role in several of our cellular and tissue mechanisms, it is not surprising that there are several consequences due to the aggressive reduction of cholesterol levels in the body, which has been common practice over the last few decades. Lower cholesterol levels do not necessarily mean better health or lower risk of chronic diseases. 
We need your consent to load this rte-player contentWe use rte-player to manage extra content that can set cookies on your device and collect data about your activity. Please review their details and accept them to load the content.Manage Preferences
From RTÉ News, Will Goodbody reports on new research into reducing inflammation
Moreover, recent studies have started to question thoroughly the validity of the "lipid hypothesis", reporting that there was lack of an association, or an inverse association, between LDL cholesterol and both all-cause and cardiovascular disease mortality, especially in the elderly
Running the rule over the lipid hypothesis
A common feature of the diet amongst populations in the Mediterranean or the 5 blue zones is a relatively high dietary intake of vegetables, fruits, legumes, whole grains, monounsaturated fats and nuts. This is followed by moderate consumption of fish, dairy products such as cheese and yogurt, alcohol and low consumption of red and processed meats.
The major outcomes of studies concerning the protective effects of dietary patterns (such as studies trying to decipher the "French Paradox") were initially either neglected or misinterpreted. Cardiovascular mortality occurred in much relatively lower rates in the Southern European populations (i.e. Italy and Greece) despite a rather high dietary intake of saturated fats and cholesterol.
Nature has provided us with a wide range of dietary weapons which can contribute to improving our quality of life, health and life expectancy
Today, there is a plethora of scientific evidence, as presented in our latest review, that suggests inflammation rather than cholesterol is a cause of cardiovascular diseases and chronic disease. It is now well established that healthy dietary patterns, such as the Mediterranean diet, are associated with reduced risk of various chronic diseases by reducing inflammation towards homeostasis.
We believe we need to re-evaluate our medical and dietary guidelines. Nature has provided us with a wide range of dietary weapons which, if appropriately combined in dietary patterns such as the Med-diet within a healthy lifestyle, can beneficially contribute to improving our quality of life, health and life expectancy. The words of Hippocrates, the father of modern medicine, come to mind: "let food be thy medicine and medicine be thy food".
Dr Alexandros Tsoupras is a Postdoctororal Researcher at the Department of Biological Sciences at the University of Limerick. Ronan Lordan is a PhD researcher at the Department of Biological Sciences at the University of Limerick. Dr Ioannis Zabetakis is a lecturer on Food Lipids at the Department of Biological Sciences at the University of Limerick
---
The views expressed here are those of the author and do not represent or reflect the views of RTÉ
---