Opinion: it's a route to media exposure, tourist attention and direct funding – so how exactly does somewhere become a UNESCO World Heritage Site?
Every year, usually at the end of June, UNESCO's World Heritage Committee meets to select new sites to add to the World Heritage Site list.
Since 1978, the number of World Heritage Sites and monuments ("properties" in the jargon of UNESCO) has steadily risen, at a rate of just under 28 annually, to its current number of 1,073.
This year, the annual congress will meet in Bahrain's capital, Manama, where they will vote on the latest set of nominations.
The current nominees range from the Victorian and Art Deco architecture of Mumbai, India to the incredible ruins of Göbekli Tepe, Turkey.
This list is precisely produced for the reification of sites and the imposition of order. It is not a random catalogue.
Given that the tangible results of listing include media exposure, tourist attention and direct UNESCO funding, listing has become increasingly desirable and a clear example of competitive soft power between countries, it's worth asking how somewhere becomes a World Heritage Site.
Investing global significance in any site can only ever be an inexact practice. Nonetheless, the process of listing a site is ordered by a methodical format.
In a process taking many years, its stages include: identification, nomination, description, assessment using criteria, judgement and valorisation through listing.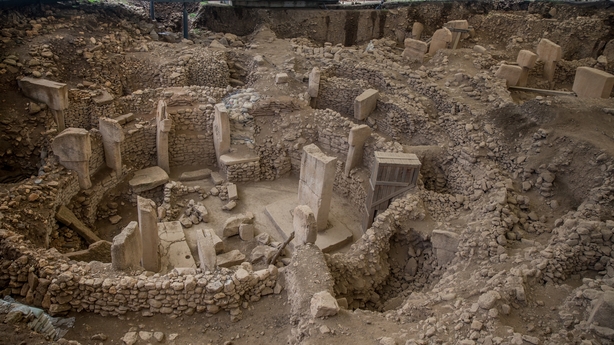 In practice, each country is tasked with compiling a list of tentative sites for inscription. These lists are ideally updated regularly. Only then can a country prepare a nomination file for submission.
Submissions are then evaluated by the IUCN (World Conservation Union) and the ICOMOS (International Council of Monuments or Sites), who can recommend inscription, referral back to the state party for additional information or deferral for more in-depth assessment or study – or even a substantial revision.
Finally, the site is debated and voted upon at the annual congress. 
The criteria derived from UNESCO's 1972 Convention Concerning the Protection of the World Cultural and Natural Heritage, the major international instrument for safeguarding the world's heritage, seek to demonstrate that the property has "Outstanding Universal Value" and an accompanying management plan for the sites preservation and conservation.
In an apparent marriage of quality and quantity, this list is precisely produced for the reification of sites and the imposition of order. It is not a random catalogue.
 The criteria is fruitfully ambiguous to permit a wide variety of interpretation
Section 49 of the Operational Guidelines for the Implementation of the World Heritage Convention (UNESCO 2008) defines Outstanding Universal Value as "cultural and/or natural significance which is so exceptional as to transcend national boundaries and to be of common importance for present and future generations of all humanity […]" 
Ideally, such criteria exist to ensure distinction and avoid the creation of an abhorrent hotchpotch wielded not by the laity, but experts.
Since 2004, the ten criteria for selection include: "represent a masterpiece of human creative genius" and "contain superlative natural phenomena or areas of exceptional natural beauty and aesthetic importance".
Each, however, is fruitfully ambiguous to permit a wide variety of interpretation, while maintaining the appearance of rigour.
Discourses concerning the nature of a site, authenticity, the value of heritage etc are live and open questions as a result and the live-streamed congresses often oscillate between tedious speeches and nail-biting votes. 
We need your consent to load this rte-player contentWe use rte-player to manage extra content that can set cookies on your device and collect data about your activity. Please review their details and accept them to load the content.Manage Preferences
Listen: Peter Browne discusses the global recognition given to the uilleann pipes by UNESCO, who have listed them on their Intangible Cultural Heritage of Humanity list
Though often controversial, the listing process is a simultaneously ordered and incoherent consensus-based enumeration.
UNESCO's voting is necessarily grounded in the politics of compromise. It has been noted that nominations have been subject to ever "increasing and overt politicization", specifically regional "pacting" in recent years.
The committee is free to inscribe against ICOMOS recommendations but a "notable trend is that collective decision-making and the over-arching responsibility for the conservation of sites, once the remit of national delegates with heritage expertise, has been replaced by excessive backstage lobbying by politicians and the bargaining power of nations with geo-political alliances based on geography, religion, trade partnerships or anti-Western sentiment". 
A growing criticism is that the list itself exacerbates, even focuses, mass tourism to sensitive sites
Historically, the list has privileged monumentally grand public and religious sites that fit a limited account of heritage, what could be called "Big Cathedral Syndrome" in the context of what has been called "Museum Europe". 
In the face of this Euro-centric bias and its accompanying aesthetic assumptions, it is worth recognising that the evolving politics has, since 1992, seen the natural–cultural divide challenged, with some sites re-inscribed as "cultural landscapes" and since 2003 it has expanded to include the intangible.
It should not surprise us that this list has begat a vibrant online community of collectors. 
A growing criticism is that the list itself exacerbates, even focuses, mass tourism to sensitive sites – jeopardising goals of conservation.
The list is seen unfavourably by some as "a tourist information leaflet for the world".
Others even go so far as to describe the negative impacts of listing as "UNECSOCIDE". Combined with concerns over sovereignty, this has contributed to a long history of local resistance to inscription.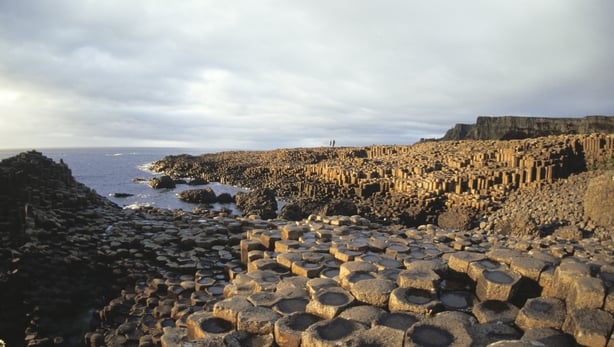 One recent artistic response has even seen families incentivised to inhabit as "normal" residents, not as tourists, the Czech World Heritage Site Český Krumlov. 
In recent times, there have been calls for the 19th century transatlantic telephone cable link connecting Ireland and Canada to be recognised by UNESCO as a transnational site.
Despite Ireland's deep and rich heritage, it has only two sites enlisted. (The Giant's Causeway in Antrim is Northern Ireland's sole site.) 
Given the substantial costs associated with bidding (in 2007 Pricewaterhouse Coopers, estimated that a bid would cost in the region of £500,000, and some recent bids have cost nearly double that), it is not surprising that Ireland has not moved to convert any of the eight candidates on its tentative list in recent years.
Given that the government has said that it "will not formally re-open for new candidate sites until 2020" and the cable has yet to make that tentative list, do not expect to see it fully inscribed anytime soon. 
---
The views expressed here are those of the author and do not represent or reflect the views of RTÉ.