Opinion: while cellular immunotherapy is currently costly and logistically difficult, the use of natural killer immune cells offers huge potential
Cellular immunotherapy involves makes the cells of the immune system much more effective at seeking out and killing cancer cells. It's one of the most exciting developments in cancer treatment this decade, and is likely to play a major role in the future therapy of blood and other cancers. 
One type of cellular immunotherapy gaining major traction is Chimeric Antigen Receptor (CAR)-T cell immunotherapy, which was recently named Advance of the Year by the American Society Of Cellular Oncology. CAR-T therapy involves taking the cancer patient's own immune (T) cells and genetically changing them to better recognise and attack cancer cells, before injecting them back into that patient. 
This treatment has already resulted in dramatically improved outcomes from different blood cancers. For example, 94 percent of patients went into remission after receiving CAR-T cells in a clinical trial involving multiple myeloma, an incurable disease from which only 50 percent of patients survive five years after their diagnosis.
The current estimated cost of a CAR-T cell therapy in the United States is in the region of $500,000
While extremely promising, CAR-T therapy has a number of disadvantages. The logistics of growing a patient's CAR-T cells in the laboratory is difficult and takes time, something patients with advanced cancer often do not have. Cancer patients may not have enough healthy T cells to start the treatment in the first place. If donor cells are used, it can introduce a graft versus host response that can have serious consequences for the patient, especially as CAR-T cells persist in the body. 
Moreover, the costs involved are considerable and likely to be beyond the means of most healthcare systems. The current estimated cost of a CAR-T cell therapy in the United States is in the region of $500,000. When ancillary costs are taken into account, this could rise to $1.5 million per patient, due to the bespoke and challenging nature of the treatment. 
Our research is looking into an alternative cellular immunotherapy option using a different type of immune cell, the natural killer (NK) cell. NK cells are named for their natural ability to kill intruders such as virus-infected cells, or cells that display early signs of cancer. Their ability to kill tumour cells makes NK cells an attractive option for cancer immunotherapies. They also overcome many of the cons associated with CAR-T cells, as NK cells do not elicit the graft versus host reaction and only last for a few weeks to months in the body, thus reducing the risk of long-term side-effects.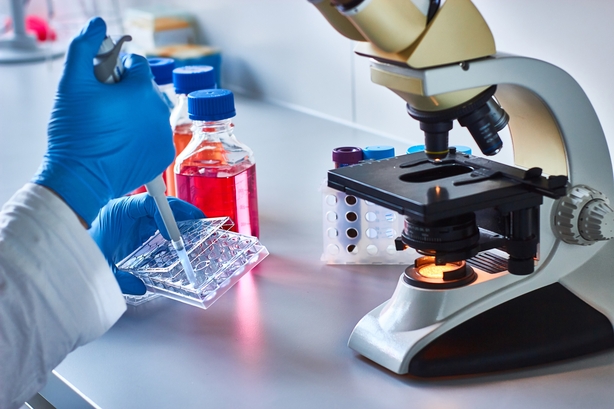 NK cells can come from the patient themselves or from donors such as volunteers, cord blood units, and NK cell lines that are commercially available. The number of cells collected can be greatly expanded by culture in the laboratory, enabling the administration of multiple doses of NK therapy. For example, 100 doses of NK cell treatment can be produced from a single unit of cord blood greatly increasing the availability while reducing the cost of treatment.
We are investigating new approaches to optimise the activity of NK cells for the treatment of cancer. For example, we have shown in the laboratory that we can modify NK cells to make them better cancer killers, and we are working to improve the way NK cells "home" or find their way to the site of the tumour. 
How to remove the off switch
Another major obstacle in cellular immunotherapy is the existence of "off switches" on all immune cells, including NK cells. These off switches or immune checkpoints are an important control measure to stop the immune system from going out of control, but cancer cells frequently exploit this to inappropriately turn off immune cells, thus evading detection and destruction. We are taking a unique approach to overcome this problem by silencing immune checkpoint receptors on NK cells, effectively removing the "off switch" completely. 
Currently, the majority of research efforts in this field, including clinical trials, are focusing on the enormous potential of CAR-T cells, but we believe that there is equal if not greater potential for NK cells. Regardless of the cells being used, cellular immunotherapy is, without doubt, the future of cancer therapy. The results to date from CAR-T therapy in leukaemia, lymphoma and myeloma have been truly outstanding. Patients who appeared to be completely resistant to drug treatments, such as childhood leukaemia patient Emily Whitehead, have gone into and remain in remission. 
We should be starting to plan a national approach to immune therapies in the same way that the government re-organised cancer services
This is a revolution in the treatment of blood cancers and may provide the prospect of a cure in certain patients. The sooner we embrace cellular immunotherapy, the sooner patients in Ireland will benefit from these revolutionary approaches. With the current population size in Ireland, this would warrant one to two specialist centres with the necessary expertise and infrastructure to deliver such complex treatments. This will require investment by our health service. We should be starting to plan a national approach to immune therapies in the same way that the government re-organised cancer services into specialist hospitals through the National Cancer Control Programme.
As an early adopter and a leader in the research and development in this field, we will reap major economic benefits. Ireland will be in a prime position to develop innovative solutions that are attractive to industry, and produce graduates that are highly skilled in cellular immune therapy. We already have a strong record in the production of biologic therapies for the treatment of cancer, with many of the top pharma companies engaged in this activity in Ireland. 
But we cannot rest on our laurels and need to ensure that pharma views Ireland as the go-to place for cellular immunotherapy in Europe. If the success of cellular immunotherapy in blood-based cancers can be expanded to solid tumours, the number of patients eligible for this treatment would increase dramatically. My hope is that we embrace this approach to save lives and put Ireland on the map as a pioneer in the delivery of cellular immunotherapy for cancer.
---
The views expressed here are those of the author and do not represent or reflect the views of RTÉ
---