Analysis: bringing different disciplines and sectors together often creates fresh perspectives for all involved
By Paul Donovan and Alison Hood, Maynooth University
David Bowie is celebrated for both his musical genius and his endurance. With a career spanning almost 60 years, Bowie is an outlier in the throwaway world of popular music by staying at the top of a business that is constantly seeking the next new thing. Bowie never stood still, and this may partly explain his staying power. A feature of his reign at the top has been his ability to reinvent himself - to create the ultimate evolving persona.
But what can others learn from his legacy? Could business organisations also benefit from Bowie's craft? That's one of the many issues that students from Maynooth University are trying to answer in an innovative approach to teaching and learning at the university.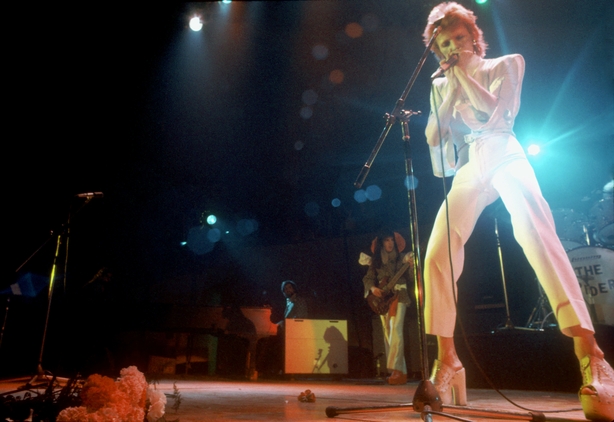 What is different about this initiative is that it's a collaboration between two different academic departments, Music and Business. In a novel, interdisciplinary approach to education, 140 undergraduate students from both departments work in mixed groups to examine key issues of our time, bringing their own world-view to bear and thereby offering fresh perspectives to each other. Music students get to learn business thinking and vice versa.
The idea is the brainchild of two Maynooth academics Alison Hood from Music and Paul Donovan from Business who are leading the project. Both see the need to prepare students for careers in today's organisations where disciplines don't exist, but integrated issues do. Graduates join a world where day to day problems are interdisciplinary by nature.
With this in mind, we are helping to get students ready for the world of work where they will have to take on board a wide variety of opinions and world views in order to get the job done. Because of this, the practice of working side by side at university with others who see the world in a different light can only help broaden their perspective.
This teaching and learning initiative works in many different ways. It sets challenges for students which are difficult but interesting. In class, they examine questions that are relevant to the modern world and which have overtones of organisational change and musical performance – thus integrating both business and music. For example, in teasing out what can Bowie teach business about change, students interviewed veteran DJ, author and journalist B.P. Fallon who knew Bowie in the early years. This was able to provide insights into how Bowie's ability to stay relevant could guide business leaders today.
Other projects deal more directly with people issues in the workplace. In asking "why women don't get to conduct the great orchestras?", one group staged a live blind audition to show how women may get fairer treatment when unconscious bias is removed, a practice that could promote equal opportunity in recruitment and selection situations.
One of the quirkier questions was "what might Christopher Columbus' playlist have been when he was selecting a crew for the New World?" This task required students to explore, through music, how we must overcome doubt in others and in ourselves when we are trying to achieve significant change against formidable odds. Another team showed how to use music to build teamwork by training students to sing a beautiful Irish air in harmony. Goosebumps.
From RTÉ Gold, Larry Gogan looks at David Bowie's "The Rise and Fall of Ziggy Stardust and the Spiders from Mars" in The Classic Album show
This initiative also makes for a very interesting classroom atmosphere and experience. Passive PowerPoint slide shows are a thing of the past and have been replaced by greater student participation and engagement. Each week brings new performances from the students. In delivering these performances, they may choose any medium they believe will best get their message across - role-play, game show, comedy sketch or some other engaging performance – always involving music.
The students know they must bring their audience of fellow students with them on the journey and this will almost always involve audience interaction and participation. When each performance ends, the group receives immediate feedback from their lecturers, out of earshot of the main group. At the same time, the rest of the students work in groups, preparing their assessment of the piece. The session concludes with an open discussion of the strengths and development needs of the performance, an essential part of the learning process.
We will have to wait to measure the results of all this hard work as exam results will not be ratified until June, but the signs are good. Enthusiastic reactions in the classroom show that students like the new approach. Student representatives have given the approach a firm thumbs up and the anecdotal evidence is very positive.
Dr Paul Donovan is a Senior Lecturer in the School of Business at Maynooth University. Dr Alison Hood is Dean of Teaching and Learning and a Senior Lecturer in Music at Maynooth University
---
The views expressed here are those of the author and do not represent or reflect the views of RTÉ
---