Opinion: how the horror genre has responded to the events of the Trump years
In January 2017, Donald Trump became the 45th President of the United States. According to The New York Times, he took office as the least popular president-elect in modern history. His controversial inauguration, or "inaugu-rage" as it is more commonly referred to (due the divisive and volatile nature of the event), marked the 'Don of a New Day' for the United States, an era characterised by increasingly hardline policies and rhetoric which favour nationalism, America first-ism and xenophobia. So dramatic, hotly contested and consequential was this victory that British newspaper The Independent ominously stated "So Help Us God", as the billionaire reality television star evoked a dark vision of patriotism and protectionism.
Trump is an American nightmare and appears to represent a clear and present danger to democracy, US global peace and stability. Unsurprisingly then, the current social climate for many in the US and beyond is depressed, angered, paranoid and hopeless. Interestingly, the horror genre is responding more rapidly and, at times, a good deal more effectively than competing art forms to the events, anxieties, discourses, dogmas and socio-political conflicts of the Trump years.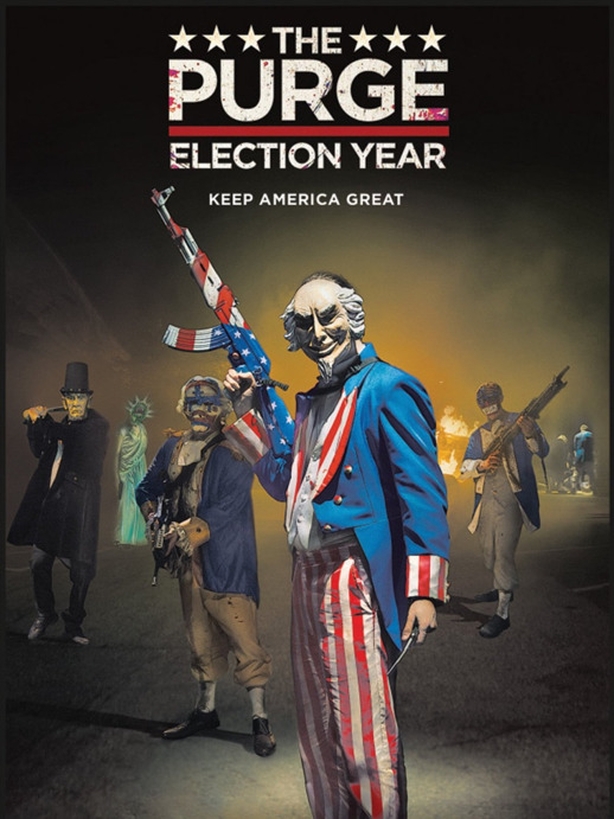 God bless American television: pop culture and the prez
At its best, popular culture disrupts and sometimes reflects rigid societal ideals and hierarchical structures by subtly challenging audiences to confront dominant ideologies. It also opens up broader social dialogue on critical issues, such as race, class, gender, sex and power. On the other hand, some popular culture works to reinforce social norms (i.e. sports media serves as a crucial arena for asserting hyper-masculinity), encourage a prevailing cultural common sense and is notoriously associated with stimulating a kind of collective hypnosis (keeping us compliant and content, no matter how abysmal our economic circumstance).
Let's take a look at the manufacturing of distraction in the age of Trump through specific forms of arguably-regressive American popular culture. Coinciding with the horror genre's reinvigoration in the Trump-era, major television networks in the US have lent toward conservatism since Trump took office. Executives were quick to pivot toward the archetypal values, evangelical tone and war theology of quintessential Republicanism and "the people" (who elected Trump).
Recent American military TV dramas, such as Seal Team, Valor and The Brave, not to mention contemporary staunch religious entertainment such as The Gospel of Kevin and The Year of Living Biblically (no longer relegated to documentaries and Sunday morning slots), serve to support the theory (sometimes called the "Trump Effect") that red (state) is the new black. Nonetheless, as I've noted before, horror repeatedly emerges as a valuable counter-narrative in response to such turbulent political climates.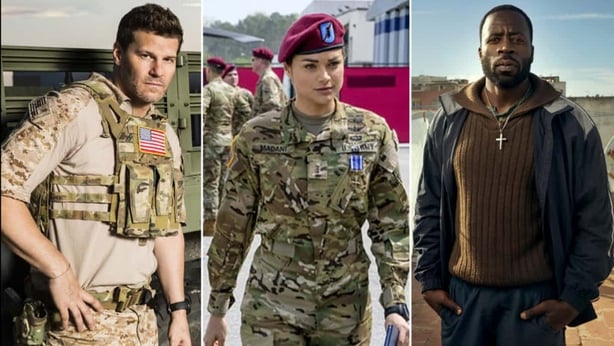 Horror has a new flavour in the Trump-era
The horror genre has traditionally sunk its teeth into straitened times and spat out the bloody pieces as politically-conscious metaphors. This is why the genre is known to personify our collective nightmares: the terror of a culture expressed in its cinema. Horror allows audiences to become involved with the traumatic legacy of the recent past in a genuinely serious manner. For example, The Texas Chain Saw Massacre might well be the most important Vietnam (war) film ever made.
In other words, the horror genre is plugged into its social and historical context in fairly compelling, complicated and persuasive ways. Take current horror-centric social and cultural internet phenomena, for example, (images, memes and GIFS) in which Trump's image is being continually recycled, sometimes as means of venting anger, dissent, frustration and/or humour.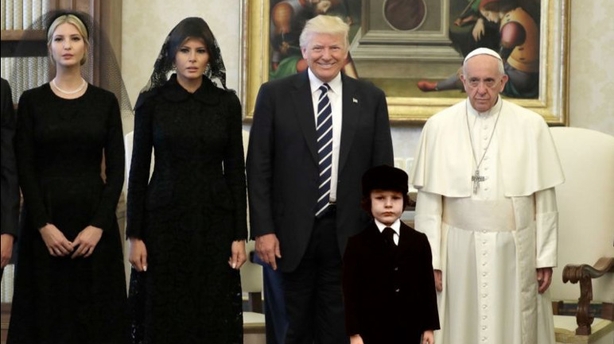 The most horrifying element of popular horror today may well be the similarly fearful situations and irrational echoes of the texts that we perceive in the conversations around us on TV, radio, podcasts and at home. Echoing the recent past, the latest season of American Horror Story revolves around the severe unravelling of a liberal American driven to despair (by a marauding gang of murderous clowns) following Trump's victory (seriously).
However ham-fistedly, the season seeks to interrogate deeper cultural and political anxieties, but it is also careful to satisfy its core audience by shaking up and spraying like a bloody seltzer all over its spectators. Granted, the show is as subtle as an amplified death rattle, yet a plethora of other horror texts are circling thematically around the contemporary political ills of Trump, without quite being about them. 
For example, take the echo of reality found amidst the new influx of natural creature features, 47 Meters Down and The Shallows, which suggest a bewildered and horrified reaction to Trump's US-Mexico border strategy. In both recent films, a carnivorous Great White shark cruelly mans an imagined border whilst threatening to devour new visitors. Such horror films, which emphasise constructions of the human and non-human, of "us" and "them", of borders and bloodshed, could provide a vantage point for audiences to contemplate weaponised boundaries and/or how some are "othered" or demonised by society.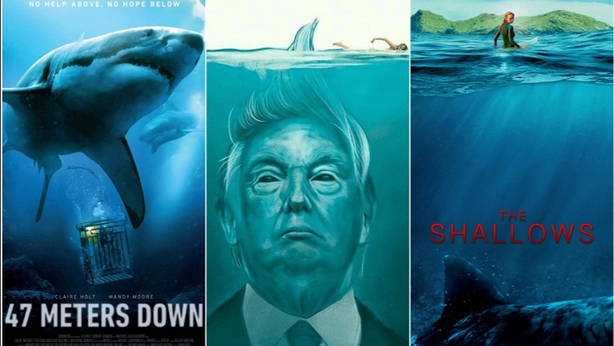 Five key horror trends appear to be emerging as the Trump era unfolds: (1) the monstrous clown is crawling back out of the drain and into the cultural landscape; )2) female and queer representation is taking a turn away from capital punishment for existence toward narratives of survival and resilience; (3) significant stories of white male anger are proliferating once again; (4) powerful horror-centric imagery and tropes are bleeding into children's animated film, adult animated TV series, internet parodies and podcasts and (5) horror reboots, such as Twin Peaks: The Return, are deliberately resisting any comfortingly nostalgic escape from the socio-political realities of the American present. As the old saying goes, "every generation gets the movie monster it deserves" so a monster is never just a monster, but rather a metaphor for something much larger and more real.
On that note, I'll leave you to ponder the mystifying fears of the recent IT remake, in which a gang of (mostly-white) boys (becoming men) must take up arms against a gender ambiguous clown, asserting their hetero-masculinity whilst wielding any weapon at hand. If this is the monster/monstrous tale that the Trump-era deserves, how come?
We need your consent to load this YouTube contentWe use YouTube to manage extra content that can set cookies on your device and collect data about your activity. Please review their details and accept them to load the content.Manage Preferences
Popular horror continues to reflect, express and validate the spirit of our epoch, capitalising on the political and cultural climate in which the genre is made. Ultimately, we can appreciate and gain a fascinating insight into the dynamic processes by which we have projected our collective anxieties onto the screen and by which these fears have been presented back to us. 
Some of the ideas discussed here have been inspired by abstracts submitted by other scholars for publication in the author's forthcoming book Make America Hate Again: Trump-Era Horror and the Politics of Fear due out in 2019.
---
The views expressed here are those of the author and do not represent or reflect the views of RTÉ
---