Over Easter, thousands of people took part in the annual Pilgrim Paths' events across Ireland. This network of trails represents Ireland's long tradition of pilgrimage centred on the potential of spiritual encounters in the natural landscape. It also illustrates the significant growth of interest in these practices recently not only in Ireland but across the world.
Worldwide, pilgrimage inspires millions of people annually to take up some form of journey inspired by belief, devotion or a human desire to seek new meanings. In religious terms, nearly four million Muslims make the Hajj over five days (the eighth and the twelfth day of the month of Dhul Hijjah), approximately ten million Buddhists travel to the Bodh Gaya complex in India, and six million Catholic pilgrims go to Lourdes in France.
The Kumbh Mela, a mass Hindu pilgrimage which occurs every 12 years, can involve up to 100 million participants going to bathe in one of India's sacred rivers. Meanwhile followers of alternative spiritualities and New Age religions flock to historical or indigenous sites, including Newgrange, Glastonbury, Sedona and Machu Picchu.
Despite a general decline in religious observances and association, pilgrimage has had a revival in the western world since the late 1980s. It seems to be everywhere at the moment. Television channels feature travel writers and different personalities walking on medieval routes, bookshops have whole sections devoted to guides for undertaking pilgrimages throughout Europe, and every second person seems to have walked the Camino de Santiago.
As a form of structured journey, it is recognised as offering people a way of taking time out from the pressure of the everyday to reflect on the more important things in life. It is also considered to be more of a spiritual process rather than a formal religious one, which appeals to a more secular society where belief is becoming a more personal and private matter. Globally, developments in communications and transportation, along with a general increase in living standards, have enabled more people than ever to go on different forms of pilgrimage.  
In Wanderlust: A History of Walking, Rebecca Solnit describes pilgrimage as "one of the fundamental structures a journey can take – the quest in search of something, if only one's own transformation, the journey toward a goal". This gives a sense of the appeal of pilgrimage, as a form of voyage that can offer new opportunities for those who respond to the call. It is uniquely structured as an activity that enables people to escape the everyday world and explore aspects of themselves and their lives, especially the spiritual and emotional dimensions. Pilgrimage is a physical and a metaphorical journey out into the world and into the self.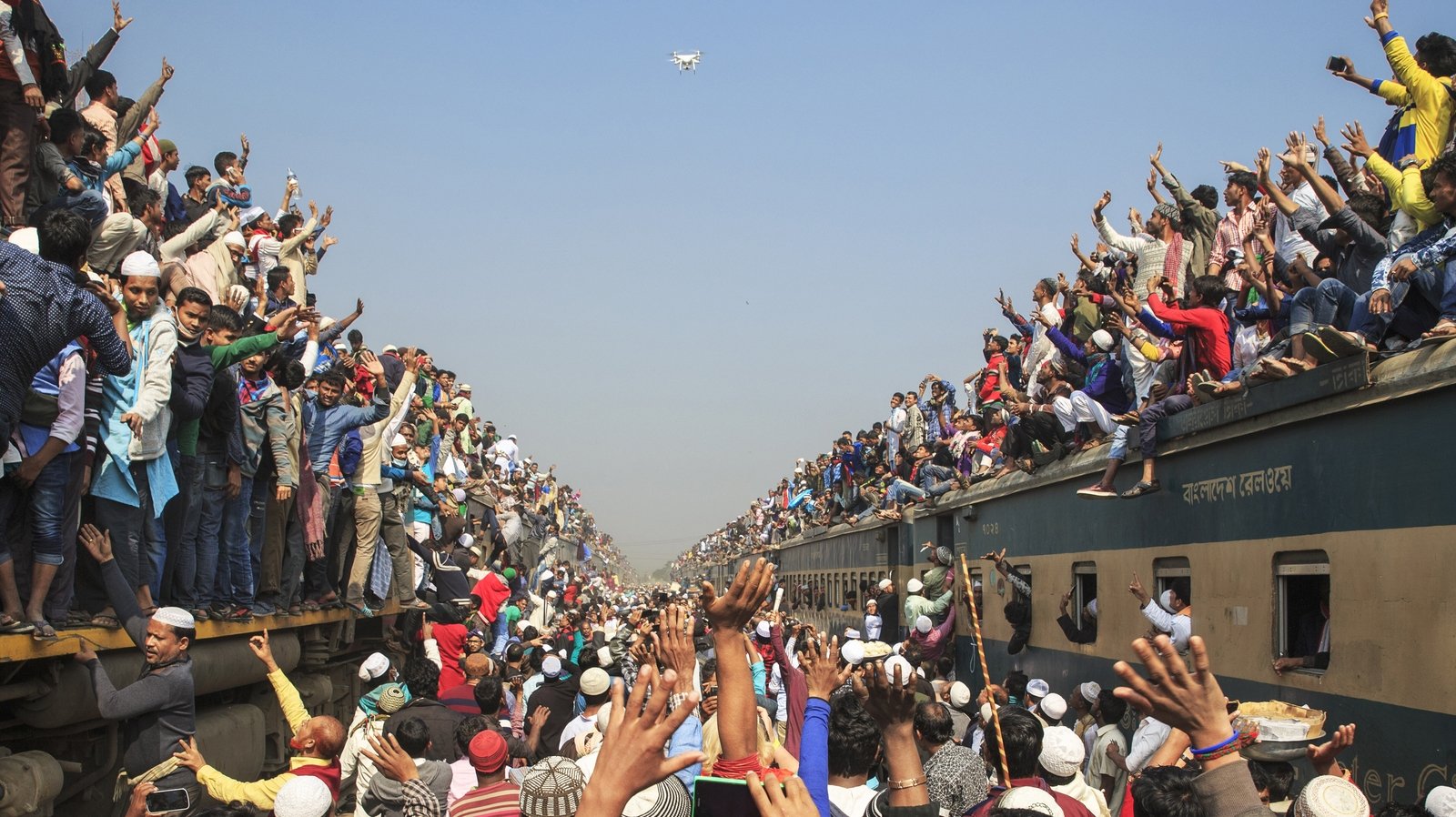 Two of the most prominent researchers of pilgrimage, Edith and Victor Turner, defined the key ideas which shape how we understand this social and cultural activity: liminality and communitas. The first concept describes how pilgrims intentionally separate themselves from the routines of normal life and the demands of work. In essence, pilgrims take on a transitionary identity leaving behind the baggage of ordinary life. This liminality is an important part of the experience, as it creates the space for people to disconnect from work, traffic, emails and bills. Simultaneously, pilgrims can re-connect with nature and a slower pace of life.
Most significantly, unlike other holidays or breaks, pilgrimage almost gives each participant the permission to disconnect - it allows the pressures to slip away. Freed from these concerns, people can become more mindful as they enter a new more serene pace, focusing on walking a route, or following a set pattern of rituals. This feature underlines the importance of a balance in life whereby we can take the time to really appreciate the natural world and reflect on ourselves and our lives. Research is increasingly highlighting the need to spend quality time in nature to improve our general wellbeing. Liminality is central to the being of a pilgrim, as a transitionary figure on a larger journey.   
The second element, Communitas, refers to the distinct forms of fellowship that are encountered on pilgrimage. There is a special atmosphere associated with pilgrimages forged by a mutual challenge. The solidarity of the road, the sharing of meals and collective participation in ceremonies build up these communal feelings. In these circumstances, people talk more easily as normal social barriers fade away. It is not unusual for pilgrims to find themselves in very personal or deep conversations with relative strangers. These special moments add to the totality of the experience.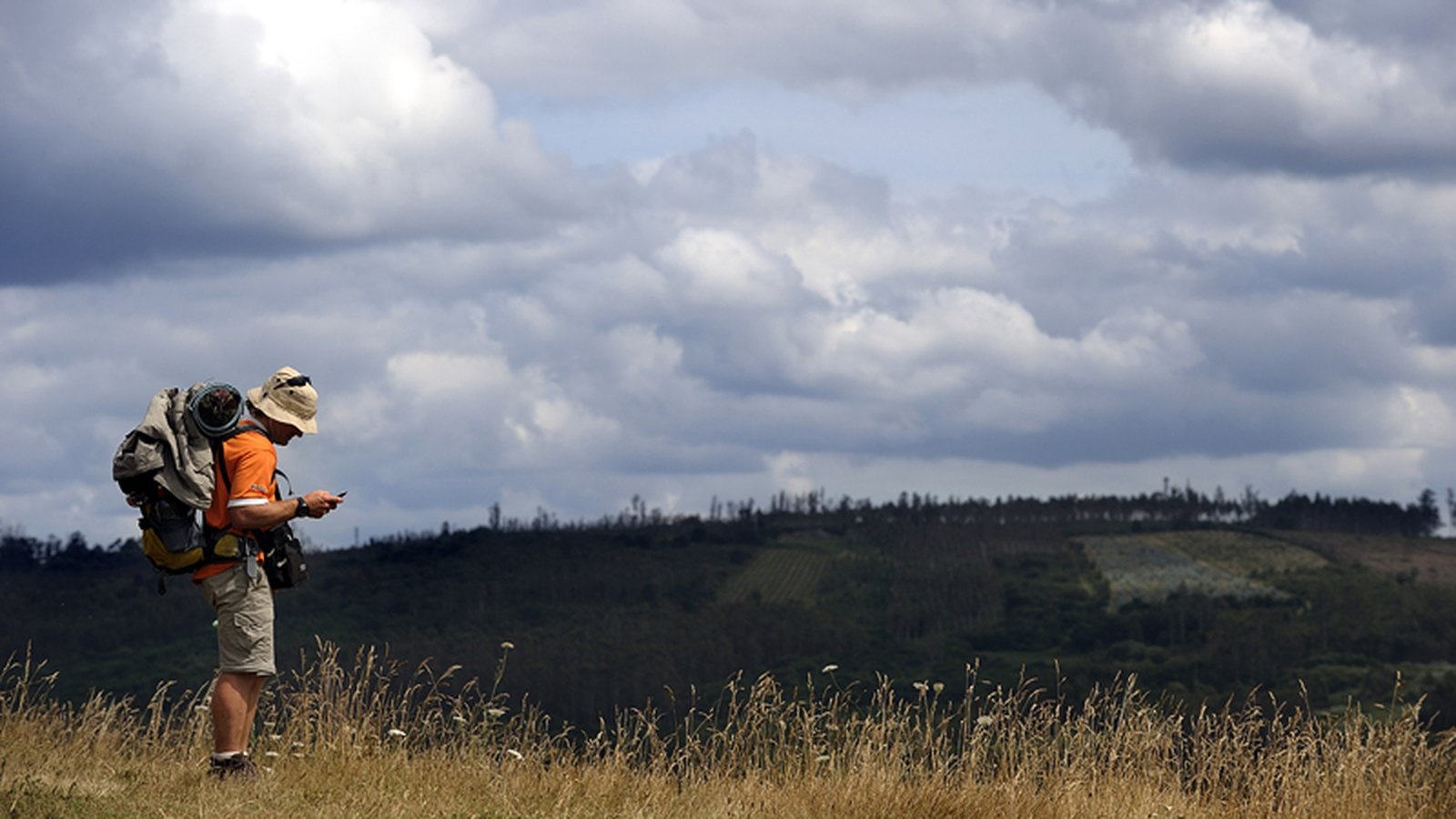 Pilgrimage is about the cumulative effect of many meaningful encounters. Communitas holds even more significance at a time when our society is becoming increasingly hostile to "strangers". It reminds us of the many benefits of meeting new and different people, to learn not only about them, but also about ourselves.
These elements combine to facilitate journeys of personal exploration and transformation. Traditionally, these activities were religious in nature, with pilgrims travelling to shrines seeking blessings, appealing for assistance with a particular intention or re-affirmig their faith. More recently, these are being appreciated as emotional or cultural journeys and not only religious or spiritual undertakings. Pilgrimages offer a framework through which people can work towards a type of transformation coming to new understandings of themselves and their place in the world.
All of these features are encapsulated in the Camino de Santiago. This collection of medieval routes across the Iberian peninsula and beyond has become increasingly popular and famous in the past 15 years. The long distance paths offer the ideal structure to withdraw from the everyday, enter into a slowed down pace of life, connect with nature, meet new people and reflect.
It offers a wonderful antidote to demands of modern living. For at least a week, if not longer, pilgrims can leave their worries behind and can just focus on walking the path ahead, which can often lead to unexpected places and surprising encounters. These sentiments are captured in Martin Sheen's film The Way about the walking the Camino, illustrating the different journeys and travellers along the route.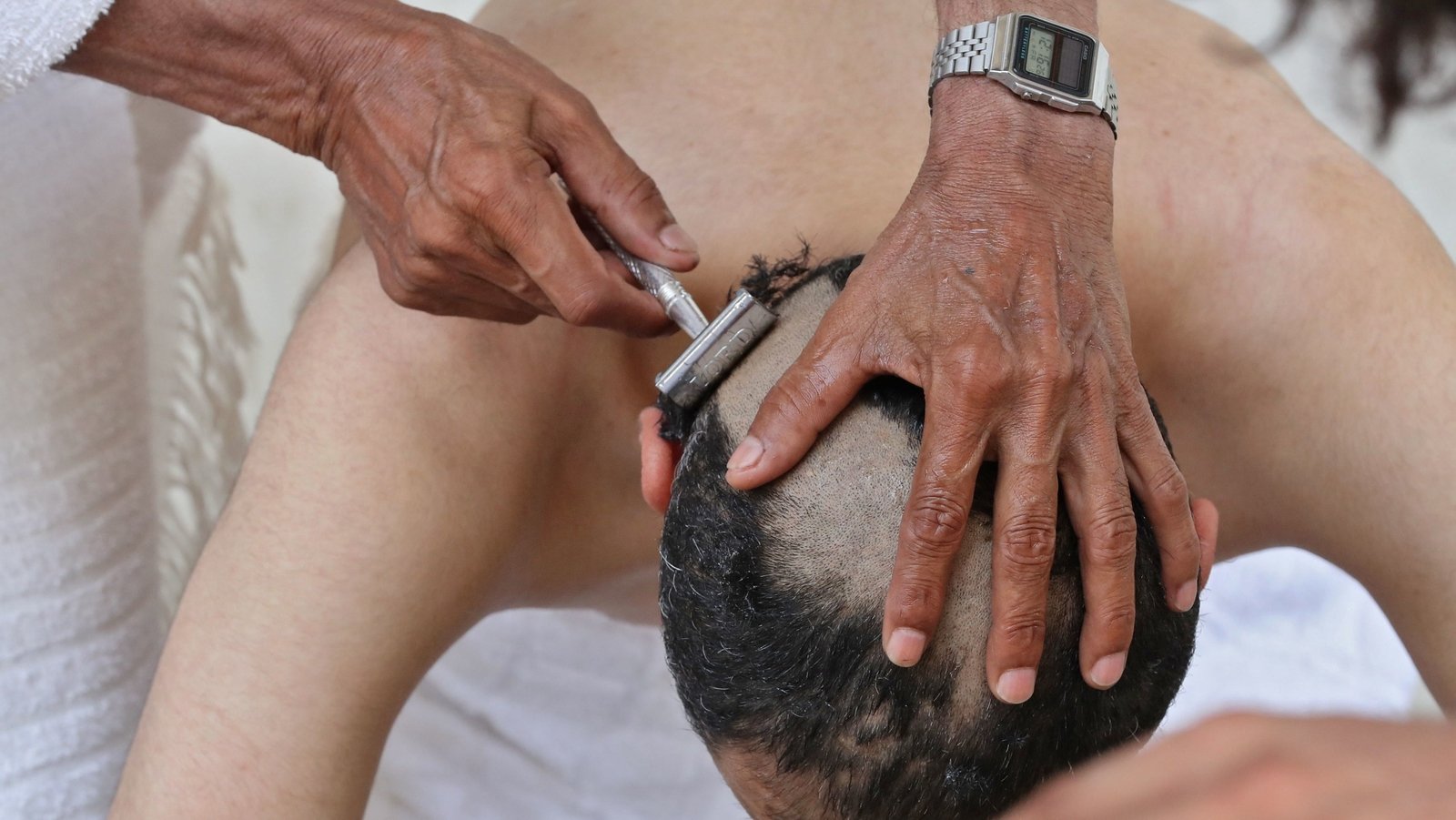 The Camino also demonstrates how pilgrimage can bring considerable numbers of people to an area which boosts local economies. Indeed, these considerations were a factor in infrastructural investments in the route during the 1980s and 1990s. A whole pilgrim/tourist industry has emerged to support the Camino from tour organisers and accommodation providers, to local restaurants and transport companies. Since then, other regions have attempted to reproduce this model to prompt rural development. Of course, this is not a new innovation: for centuries, religious and civil authorities have promoted different figures, cults, and sites as centres of pilgrimage to gain influence and economic gain.
The noteworthy numbers of people going on religious pilgrimages indicate the continuing significance of this practice for millions globally. Within different faith systems, pilgrimage has a variety of roles. Most prominently, the Hajj is one of the five pillars of Islam. Every Muslim who is able, with due regard to physical and financial capacities, is obliged to participate by traveling to Mecca at least once in their lives.
In Hinduism, pilgrimage is a journey of faith involving challenges to assist believers to on a journey of self improvement. It is commonly associated with the sacred rivers of India, reflecting the importance of spiritual cleansing and the conditions of a monsoonal climate. Hindus from all over the world travel to ritually bath in these holy rivers, particularly the Ganges.
Similar to other religions, Buddhist pilgrimage involves belief in the potential of these journeys to help develop oneself spiritually. Sites associated with the life of Buddha or prominent holy figures are common destinations.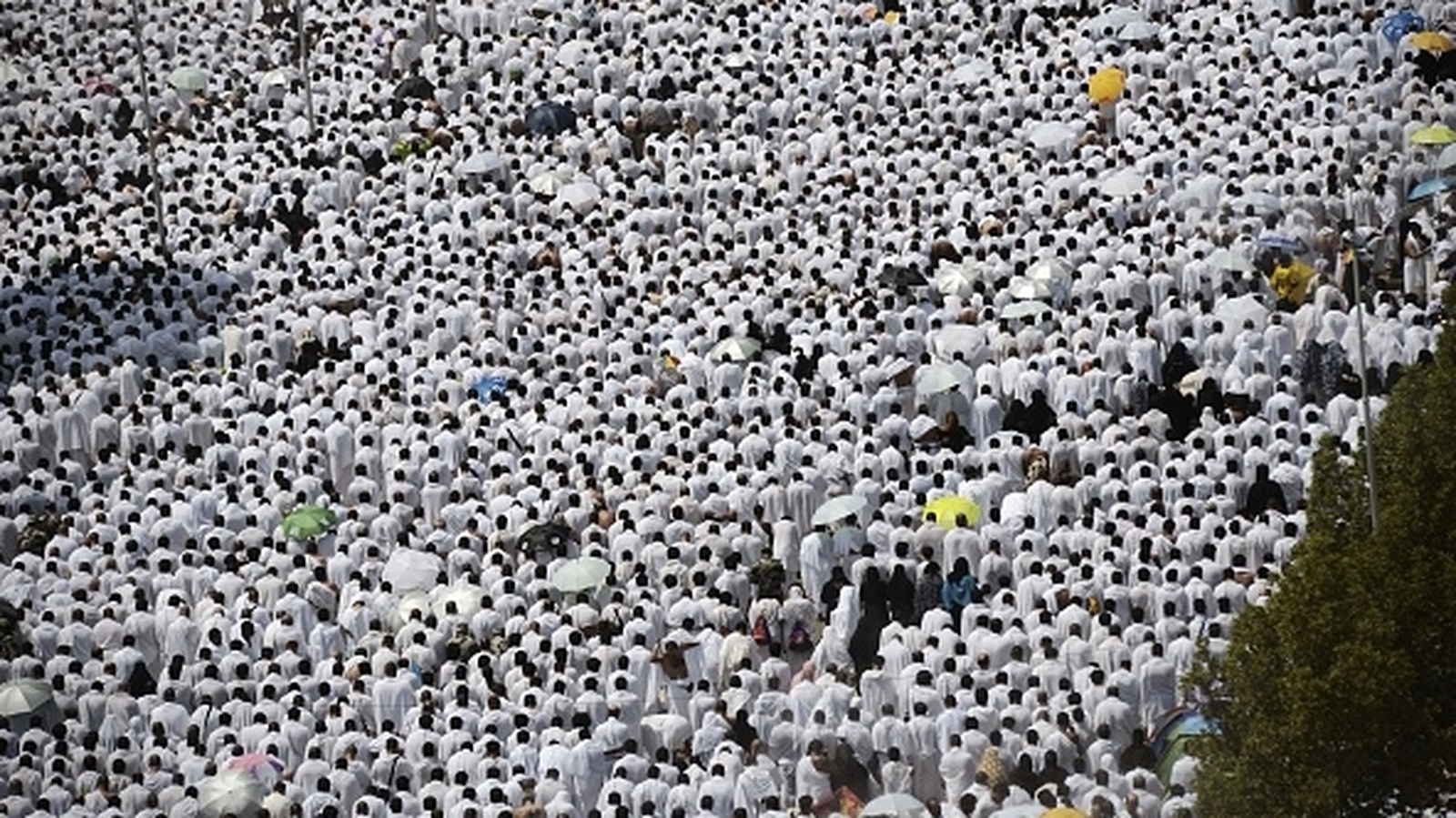 These different religions overlap with many of the components of Christian pilgrimage, the tradition most familiar in an Irish context. Christian pilgrimage centres on the concept that believers are on a larger journey through this world to the one to come. As a metaphor and a practice, it facilitates people exploring their faith by travelling to places associated with the life of Christ or the saints, or to other types of shrines.
It is manifest differently across Christian denominations. Most prominently, Roman Catholic pilgrimages to place such as Lourdes or Guadalupe involve people travelling for particular intentions or to (re)affirm their faith. It also holds an important place in Orthodox traditions, with ancient monasteries and icons often serving as the destination. Although pilgrimage was originally critiqued in Protestant denominations during the Reformation, it has made a significant return as a form of spiritual journey to connect with the natural world and the divine.
With definitions of pilgrimage being broadened to encompass a larger range of meaningful journeys, attention falls on different types of personal, cultural, civic, and emotional travels. With the on-going centenary of World War I, visits to war graves and battlefield sites in France and Belgium can be extremely poignant, serving as a way for people to trace ancestors, learn about themselves, and reflect on the horrors of war.
For others, journeys to the graves of famous artists can be unique and deeply personal voyages through which they can reach new understandings. Elvis' Graceland is often cited as one such place, which is a special place to remember someone who touched the lives of millions. Travels to track down ancestral homelands or to meet long-lost relatives can also be appreciated as forms of pilgrimages. In these cases, there is a valuing of the significance which can be gained from these journeys.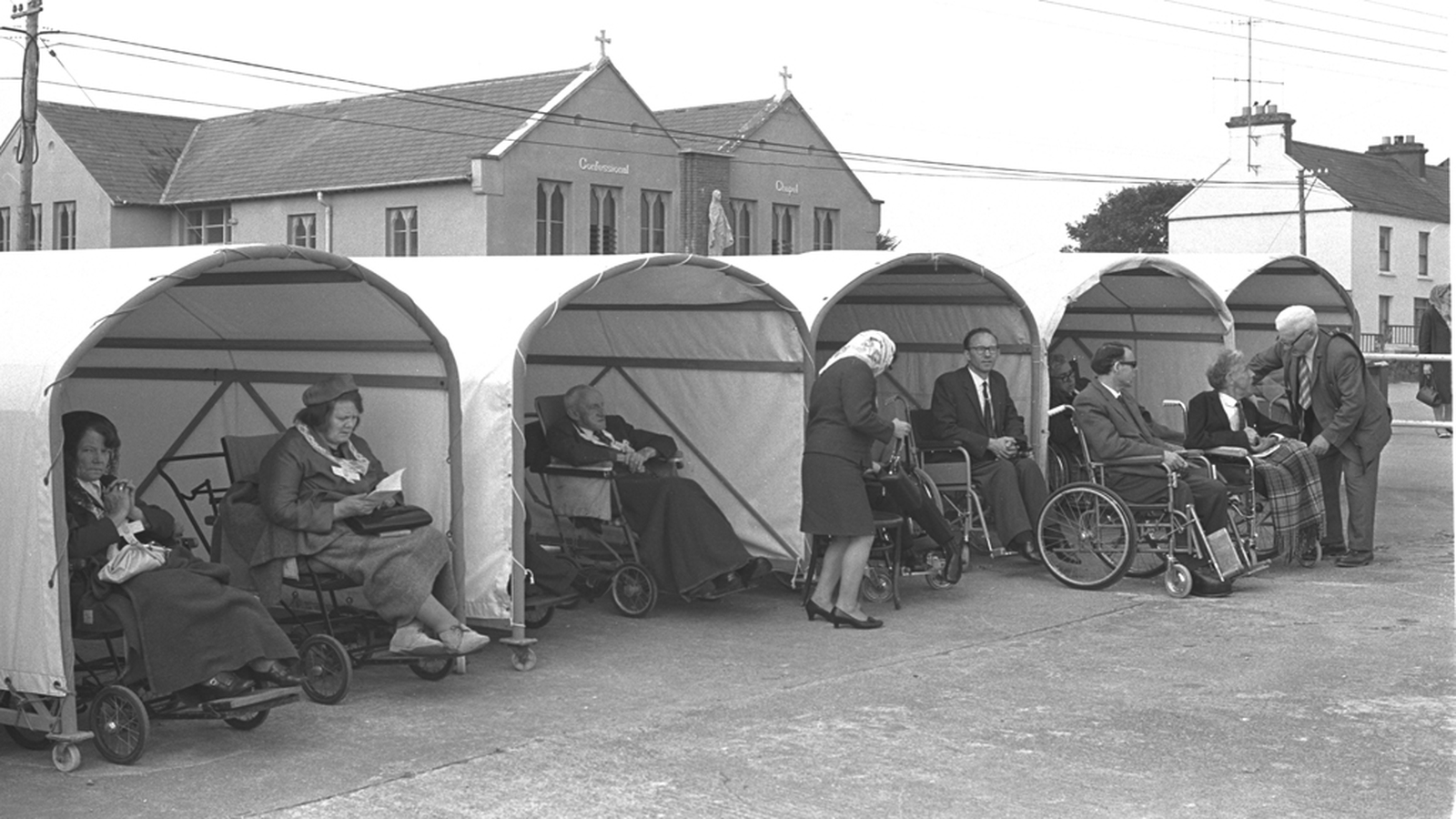 Ireland has a very strong pilgrimage tradition which dates back to the pre-Christian era. Archaeological evidence has shown that the ancient pagan peoples of this island travelled to key places in a form of pilgrimage. With the coming of Christianity, sites linked to Celtic saints became sites of pilgrimage for those seeking intercessions and cures. The hagiographies of early saints, such as Patrick, Bridget, or Columba, include references to people traveling to get closer to God by being closer to the holy person.
Croagh Patrick, Lough Derg and numerous holy wells are the modern legacies of these customs. On Reek Sunday, the last Sunday in July, up to 20,000 people will climb Croagh Patrick with many attending the masses on the summit. Indicating the mixing of the sacred and the secular, this pilgrimage is facilitated by local business and volunteers, and many first aid and mountain rescue groups.
During the summer months, the three day pilgrimage of fasting, keeping a vigil and going barefoot in St Patrick's Purgatory, Lough Derg holds a very special place for many thousands of Irish people. This continuation of medieval ascetic like practices offers pilgrims a unique experience in western Europe.
Knock is a much newer centre, dating from 1879, and is a place for Roman Catholics to express their devotion to the Blessed Virgin Mary, especially those enduring illness or loss. Several of the thousands of holy wells spread throughout Ireland are important regional shrines with people travelling on the patron saint's feast day to do the rounds and collect the well water. These include St Brigid's Well near Dundalk, Tobernalt Holy Well, Sligo and St Gobnait's Well in west Cork. There has also been a rise in Neo-Pagan forms of pilgrimage as this faith system, in its different forms, has been revived.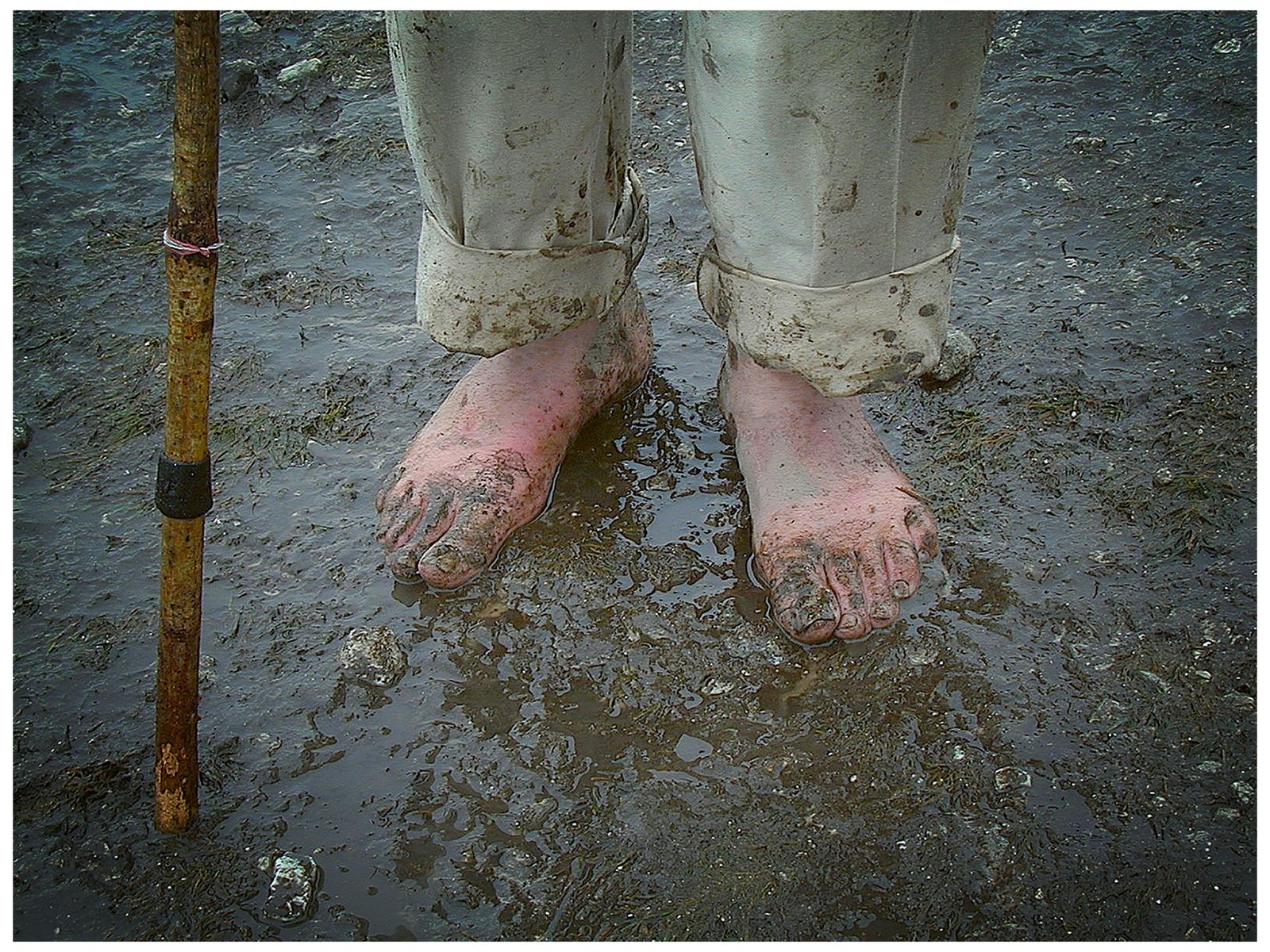 The Pilgrim Paths' initiative represents another form of contemporary pilgrimage in Ireland. In a pattern comparison to the Camino de Santiago, the Heritage Council supported the development of a network of paths across Ireland which re-traced or connect different sites of spiritual cultural significance.
The most prominent is perhaps Tóchar Phádraig, an ancient pathway connecting Ballintubber Abbey and Croagh Patrick. It has been active since the late 1980s with the parish, local volunteers, and landowners working together to support and develop this walkway. Elsewhere, St Kevin's Way leads to Glendalough over the Wicklow mountains and St Declan's Way connects Cashel and Ardmore.
Building on the success of Santiago de Compostela, these trails are being branded as a form of "Celtic Camino", complete with way markers signposting the routes and a pilgrim passport which can be stamped on the completion of each trail. The success of this initiative speaks to the popularity of walking pilgrimages, and has brought benefits to rural areas. These pilgrim paths are both spiritual and cultural, presenting a means of engaging with the natural landscape in a form that is accessible to anybody.
As religious practice becomes more individualised and moves from the public square to private spaces, pilgrimage seems to offer a means for people to explore their spirituality in an active and meaningful way. These journeys present an easily accessed framework that continues to bring new encounters for many. They speak to an age when people are freer to search for understanding on their own terms, in a manner which response to their phase of life, capabilities, and passions. Whether in religious, cultural, or personal terms, these voyages of meaning will continue to be a significant presence in Ireland and beyond.
Pilgrimage is the meeting of different elements. It is a modern practice which is deeply rooted in the past and embedded in the natural landscape, a physical activity that is grounded in the realities of this world, while simultaneously enabling voyages of meaning and imagination through unlikely encounters. It is a deeply religious and personal practice, but is also an activity that brings considerable economic benefit to different areas.
In order to appreciate pilgrimage, we must value its different forms and recognise the positive impacts it offers millions of people. It is a social and cultural force that still animates people to take to the road, to travel to shrines, and undertake new adventures at all stages of life. In this context, my research, and that of other geographers and social scientists, will continue to explore pilgrimage and ask what it is to be a pilgrim. 
The views expressed here are those of the author and do not represent or reflect the views of RTÉ.