Analysis: congested airports are stressful for passengers, but they also mean increased air fares 
By Padraic Regan, Trinity College Dublin
According to neuropsychologist David Lewis, travellers passing through Heathrow airport face higher stress levels than riot police, writes leading neuropsychologist David Lewis. Research conducted by psychologist David Moxon identified four principal factors that combine to make airports stressful: lack of control, busy environment, time deadlines, and accumulation effects. All of these stressors become more pronounced in congested airports, and more and more airports are becoming congested.
It's getting worse
Eurocontrol estimates that 20 European airports will be operating at or close to capacity by 2035, compared to three in 2012. The imbalance of a 50 percent increase in flights and a 17 percent growth in airport capacity will result in some 1.9 million flights, equivalent to 120 million passengers or the capacity of nine runways, not capable of being accommodated by 2035.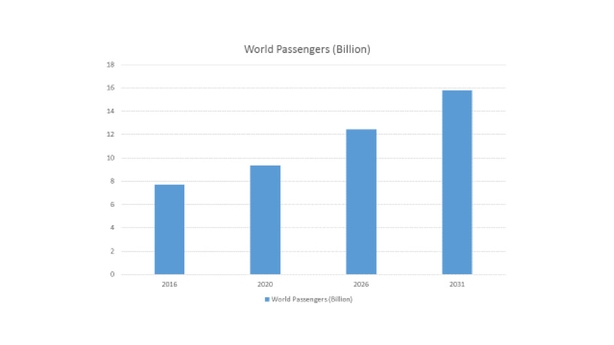 Since the publication of Eurocontrol's forecasts in 2013, the main aviation institutions representing airlines () and airports have issued even more optimistic projections of demand for air travel over the next 20 years (these figures take one airline passenger to be two airport passengers). The airline sector is set for a fourth consecutive year of sustainable profits in 2018 with net profit of $38.4 billion, representing a return on invested capital of 9.4 percent.
Impact of congestion
Aside from the stress suffered by passengers, McKinsey identified five trends associated with increased airport congestion: passenger growth flattens and the city losses overall (other airports in the city do not capture all of the traffic squeezed out of the congested airport); aircraft get bigger ("upgauging"); network connectivity decreases (as airlines focus on the more lucrative point-to-point demand); slot trading becomes more important (and profitable); and air fares increase.
For passengers, it seems a triple whammy then that they must endure more stress in more congested airports, and pay higher air fares. Whilst the connection between congestion and stress might be seen as intuitively correct, that between congestion and air fares warrants more exploration and explanation.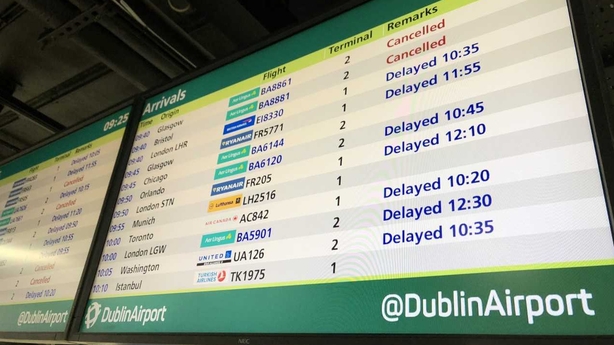 We can trace academic research into the relationship back at least fifteen years with both Martin Dresner, Robert Windle and Yuliang Yao and colleagues and Kurt Van Dender finding higher average fares at constrained US airports. More recently, PWC undertook research for the UK Airports Commission and found that fares were 18 percent higher at congested European airports, while Frontier Economics confirmed the 18 percent figure in respect of London Heathrow with a 7 percent higher average fare in the case of Gatwick airport.
So how does this causal link work? The most recent study, undertaken by SEO Amsterdam Economics and Cranfield University in 2017 on behalf of ACI-Europe sets out the process involved in six simple steps (see below). In technical terms, the premium that airlines can charge customers at congested airports is called "scarcity rent", i.e. not reflective of any underlying cost. The estimated cost to passengers in Europe of this premium is €2.1 billion per year, growing to €6.5 billion per annum by 2035.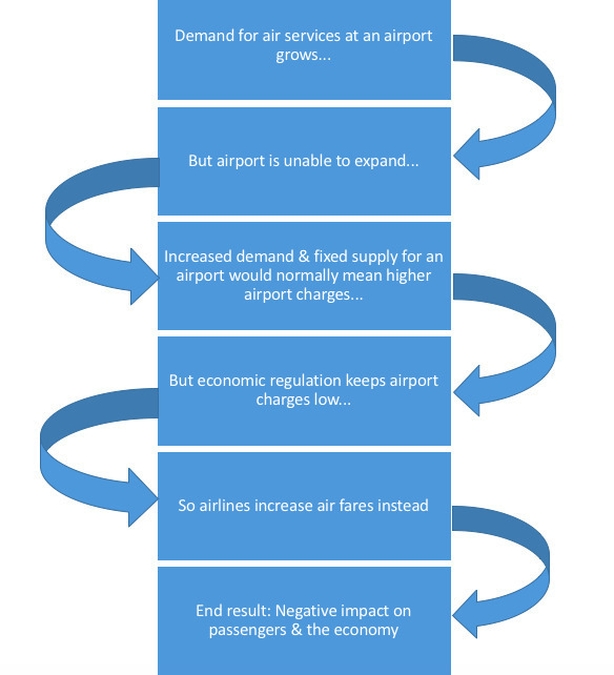 What happens next?
In such circumstances, air carriers with slots at congested airports will be reluctant to support either increases in airport charges or airport capacity as both could result in diluting their premium yields. Indeed, they may seek to consolidate their position by purchasing the slots of failed carriers.
So what are the policy options for governments? Ultimately, the optimum solution from society's perspective is to match airport capacity with demand as the problem is one of inadequate supply. Governments possess two inter-related policy tools that could be deployed to address the situation, namely taxation and planning rules.
We need your consent to load this rte-player contentWe use rte-player to manage extra content that can set cookies on your device and collect data about your activity. Please review their details and accept them to load the content.Manage Preferences
From RTÉ Archives, a RTÉ News report on the 1988 baggage handlers' dispute at Dublin Airport
The first tool could be used to tax scarcity rents (either directly or via airport charges) and use the proceeds for infrastructural investment. Such investment would in many instances require some form of fast-tracking planning procedures to counter objections as airport development is an increasingly controversial subject the world over. 
In Europe, a further complication arises in the shape of the European Union, whose support for such policy decisions would be required. Specifically, the EU Airport Charges Directive makes consultation with airlines on airport expansion compulsory for airport managers, with independent regulators having the final say in the case of objections by air carriers. Whatever options are pursued, the problem must be addressed as it poses an obstacle to economic development, not to mention the health and budgets of air passengers.
Dr Padraic Regan is Ussher Assistant Professor in International Strategic Management at Trinity College Dublin whose industry research focuses on Aviation Management
---
The views expressed here are those of the author and do not represent or reflect the views of RTÉ
---