Opinion: it's time to change the current system which generates big profits for publishers and denies free public access to research findings
On the surface, publishing science research looks uncomplicated. Researchers make discoveries and communicate their findings in journals, with important breakthroughs summarised in the news media. Communication was the focus of the first journals in 1665. This remained so until after the second World War when a major expansion in scientific research activity and funding was matched by a proliferation of new journals.
Until then journals had largely been the preserve of learned societies, but commercial publishers now saw an opportunity for profit. Pergamon Press, spearheaded by the media tycoon Robert Maxwell, was a leader who cultivated prospective authors through lavish hospitality at conferences. This helped to encourage a mindset among researchers that the journal in which one published could be an important consideration.
Some journals promoted exclusivity, rejecting many submissions and conferring prestige on the authors they accepted. In 1972, a measure known as the journal impact factor began to be published. This ranked journals according to how often their articles were cited in reference lists by others, bringing them to wider attention as a result. Some journals become more attractive than others as channels through which research would be more widely noticed. Like fashionable nightclubs, they became places to be seen.
Researchers need to publish to be successful, so they provide their articles for free and sign away copyright in return for their inclusion in prominent journals
Journal publishers were in the right place at the right time. They owned the means by which academic researchers could not only promote their work, but also advance their careers. As research funding began to tighten in the 1980s and 1990s, a greater focus on accountability and performance measurement emerged. Publications, the key currency of research, were scrutinised and the impact factor became a convenient metric for those making decisions to award funding or promotion. Ownership of journals promised even more profitability and marketplace competition resulted in consolidation among the big players. The sale of Pergamon to Elsevier in 1991 was the prime example.
Profit looks inevitable when you consider the remarkable business model involved. Researchers need to publish to be successful, so they provide their articles for free and sign away copyright in return for their inclusion in prominent journals. This great giveaway furnishes researchers with "career-defining tokens of prestige" which the current research assessment system values and requires. They even serve for free as journal editors or as members of editorial boards to ensure quality control of what is published. Publishing costs are contained, thanks to freely provided intellectual capital and ease of distribution through digital channels. Perversely, the primary paying customers for publishers are the libraries of the institutions which populate their journals for free. This may be strange for the general reader to believe, but it is true!
Scientific journal publishing today is reckoned to generate almost €22 billion in global revenues. Consolidation has created a premier league dominated by a small number of very large companies, with five publishers identified as responsible for over half of all papers published in 2013. Profits are high for the top players: Elsevier's 2017 figure of over €1 billion represented a profit margin of 36.8 percent, while Informa and Wiley enjoyed similar margins, all higher than Google's 24 percent.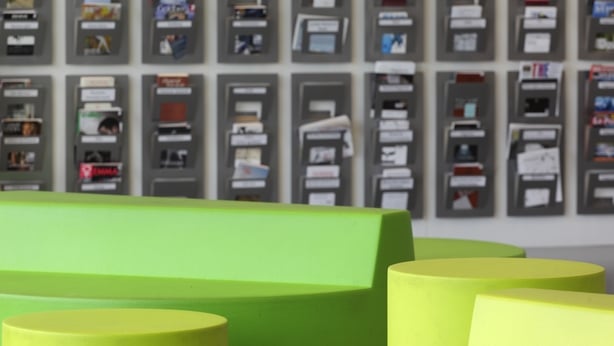 Much of that profit comes from the annual subscriptions publishers charge to libraries. These costs are not controlled by competition as each journal is unique and one title cannot substitute for another. Publishers can set their own prices and journal cost inflation has for decades exceeded average retail price increases.
Monopolies often have unhealthy consequences. There are concerns that "impact factor mania" distorts the conduct of scientific research. It is argued that preference is given to articles on topics which will attract lots of citations quickly and boost a journal's impact factor. This can cause important research to be excluded.
Negative results may be wastefully replicated because they are not published. Communication of findings can be delayed as authors work through a cycle of rejection by high-impact journals. The impact factor has flaws which may be overlooked by those who rely too much on it for decision-making about grants and careers. Despite this, China, Turkey and South Korea are reported to have incentivised researchers financially to publish in high-profile journals.
The power of publishers has implications too. Their interests seem to have had undue government protection.  A study in 2006 found that just a few journals, led by Nature and Science, published almost a quarter of the most highly cited scientific papers. In addition to controlling journals, some have created concerns about a conflict of interest as they also own tools used to evaluate research quality and impact. Journal prices are high, reducing the purchasing power of libraries in other areas, including book collections. Worst of all, access to research findings is unequal and limited to those who pay or who work in institutions which can afford an annual subscription. The public is therefore denied open access to the research it largely funds.
We need your consent to load this YouTube contentWe use YouTube to manage extra content that can set cookies on your device and collect data about your activity. Please review their details and accept them to load the content.Manage Preferences
Is there any hope of changing this unsatisfactory situation? At last, this seems to be the case. The internet has always offered the potential for alternative publishing systems to provide open and free access to research papers. The Open Access Movement dates back to 2002 and its influence has increased in recent years. A 2018 analysis finds that at least 28 percent of the world's scholarly literature is freely and legally available, with a higher figure of 45 percent for 2015 publications. Open access comes in multiple flavours. These include a delayed version, often published by libraries, after the expiry of an embargo period. Another is immediate publication on payment of a processing charge to the publisher.
There is a move towards trading annual subscription fees against publisher guarantees of immediate and perpetual open access to the publications created by the buyer. Libraries in the Netherlands, Finland and Germany have been negotiating accordingly for open access. Success will increase the volume of publications freely accessible to the public and move the pricing dynamic from the publisher's journals to the buyer's articles. A less palatable form of open access for publishers is represented by illicit sites like Sci-Hub which circumvent paywalls to make publications available for free. Such "biblioleak" sites pose a threat to publishers, especially as their coverage has been estimated at 85 percent of paywalled articles.
Change is in the air and the time seems ripe to challenge profiteering and paywalls and expect better value and universal open access
The European Union has taken the position that all publicly funded scientific papers published in Europe should be freely available by 2020 and the European Commission is currently establishing an open access publishing platform. More than 900 universities and research funders have published open access mandates. Decision makers are being urged to review how they evaluate research and many are signing the Declaration of Research Assessment.
This emphasises assessing research on its merits regardless of the journal in which it is published. Researchers are vital to achieving change. They are being mobilised to retain the copyright in their publications, withdraw from journal editorial boards (as in Germany) and to return to scientific values of advancing knowledge and serving society. Change is in the air and the time seems ripe to challenge profiteering and paywalls and expect better value and universal open access.
---
The views expressed here are those of the author and do not represent or reflect the views of RTÉ
---