Opinion: those who edit and help to keep the online encyclopedia up to date are actively engaged in info-environmentalism
In 2016, black pudding was dubbed a superfood and lovers of a full Irish breakfast rejoiced. Celebrations of the merits of blood sausages were short-lived however. We learned that the "research" behind the headlines was based on marketing trends rather than nutritional science.
This hoax reveals both our craving for quick fixes in the kitchen and our ready  consumption of fast information. Our rush to believe that black pudding could supercharge us, eclipsed a major medical study had proved the carcinogenic nature of processed meats that was widely reported just months before. Clicking "like", "heart" and "retweet" often supersedes a quick fact-check, and so our timelines become littered.
Just like our planet, the web is polluted. Over-packaged convenience-information like clickbait and quick answer websites like Quora and Answers.com are the litterbugs of the digital world. We can try to steer our searches through the healthier aisles of web, but we rarely reach the checkout without passing a display of shiny, tantalising products that we can consume and discard mindlessly. Rubbish like the black pudding hoax regularly wash up on the shores of our Google searches and social media timelines.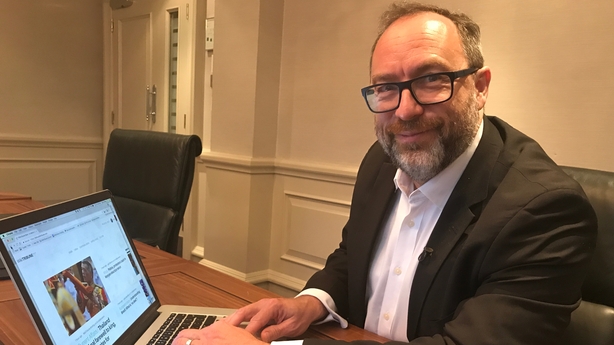 Wikipedia is often dubbed one of the main culprits of this digital mess. It has been smeared with rumours about its reliability and accuracy since it launched in 2001. This has prompted numerous studies, such as a comparison with Encyclopedia Britannica that found little difference in accuracy. Of course, Wikipedia has not escaped being a hotbed for hoaxes. There is even a dedicated page where editors can record all known hoaxes to improve the detection and understanding of them.
Universities have joined the bandwagon of Wikipedia critics, discouraging and even banning students from citing the resource. This is like saying "don't look down" to someone standing on the edge of a cliff. I prefer to hand students parachutes before pushing them off the proverbial cliff by teaching them how to use Wikipedia as a start point for research: mining pages for useful bibliographic references, evaluating sources, and crucially, encouraging them to sign up for an account to edit or create Wikipedia pages. When they understand how it all works under the hood, they recognise why direct quotations from Wikipedia are unstable additions to assignments, but how the site can be used as a research tool to kickstart their introductions to new topics.
My students have made valuable additions from increasing the amount of information about Nell McCafferty's career achievements, to creating a new page for Anne Enright's novel The Green Road. Both pages benefit from the research skills and integrity of these students. I include Wikipedia editing as a requirement for a module on Contemporary Research Methods for postgraduate English students in order to put their newly developed research and digital skills to work in public. Open education scholar, Mike Caulfield refers to this kind of work as Info-Environmentalism, using a beach-cleaning anecdote to introduce ideas about a more environmentally-conscious approach to the Web in teaching and learning.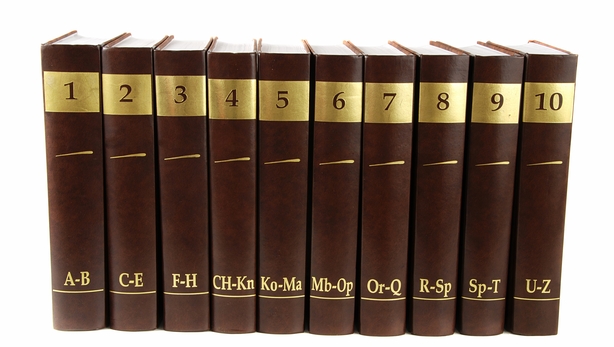 I think Wikipedians are the beach-cleaners of the Internet. Considering that Wikipedia pages appear high up in most Google search results, information from them is often copied and pasted onto Q&A websites and mirror sites. Whether we like it or not, our students use it so we should at least ensure that the content is clean before it gets reused, recycled and repackaged.
As a Wikipedian, I also believe in taking this message beyond the classroom in the interests of openness. In March 2018, Digital Research Infrastructure for the Arts and Humanities (DARIAH Ireland) and the Wikimedia Community Ireland jointly hosted an Art+Feminism Wikipedia Editathon in University College Cork for Women's History Month. Art+Feminism aims to tackle the gender imbalance on Wikipedia by editing and creating pages related to cis, trans, and non-binary women. It follows our #DouglassDay Transcribe-a-thon for Black History Month in February during which we transcribed archival materials, such as letters, related to black history to help make them accessible online.
Both events were open to the public, and encouraged participants to develop socio-politically engaged digital literacies and to understand the impact that they can have can have on digital information environments like Wikipedia. In the current moment, fake news and threats to net neutrality loom on the digital horizon like oil slicks, threatening to smother the quality of our online experiences.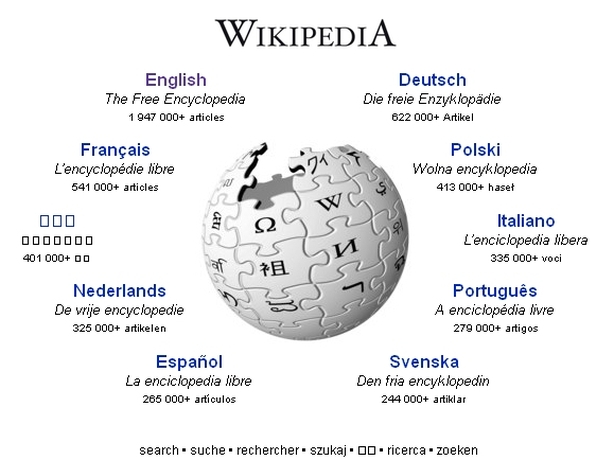 Editing a Wikipedia page won't solve these issues but, just like participating in a beach clean-up, it can inspire us to take more eco-friendly action in the future. When Tim Berners-Lee first began designing what would become the World Wide Web, he imagined a "universal linked information system" where the "usefulness of the scheme would in turn encourage its increased use." Wikipedia is symbolic of what Berners-Lee described in 1989, and we should continue to nurture its usefulness.
My family owns an old collection of Encyclopedia Britannica volumes. Between their covers, Pluto was still a planet and Donald Trump was not the 45th President of the USA. They hold more sentimental value for me than anything else. Wikipedia is not problematic because it open to everyone. It is full of possibility because it can be edited by everyone. Yes, this means that the integrity of the operation falls on the shoulders of anyone who chooses to edit. It is a living, constantly evolving knowledge source, and I would argue that its importance on the Web is akin to that of the oceans on our planet.
---
The views expressed here are those of the author and do not represent or reflect the views of RTÉ
---