Opinion: there are troubling parallels between historical and contemporary attitudes to rape and sexual assault - and the difficulty of trying such cases in a court of law
The nine-week Belfast rape trial has done what decades of sectarian conflict never did and brought the entire country together in an intense debate about law and morality, sympathy and truth. The acquittal of the four young men has intensified, rather than quelled, debate, as women's bodies and women's wishes have again become a symbolic battleground for entire visions of society and justice.
Irrespective of the outcome, the evidence presented during the trial has been seen as representative of a modern "toxic masculinity" and the grotesque excess of porn culture. But it can also be read as part of a misogynist continuum legible in legal history and literary fiction.
For those of us familiar with historical fiction, there are troubling parallels between historical and contemporary attitudes to rape and sexual assault (and the difficulty of trying such cases in a court of law). In 1747, a novel entitled Clarissa, or, The History of a Young Lady by a middle-aged printer named Samuel Richardson, presented a fictional case-study of sexual assault and its repercussions on a young woman.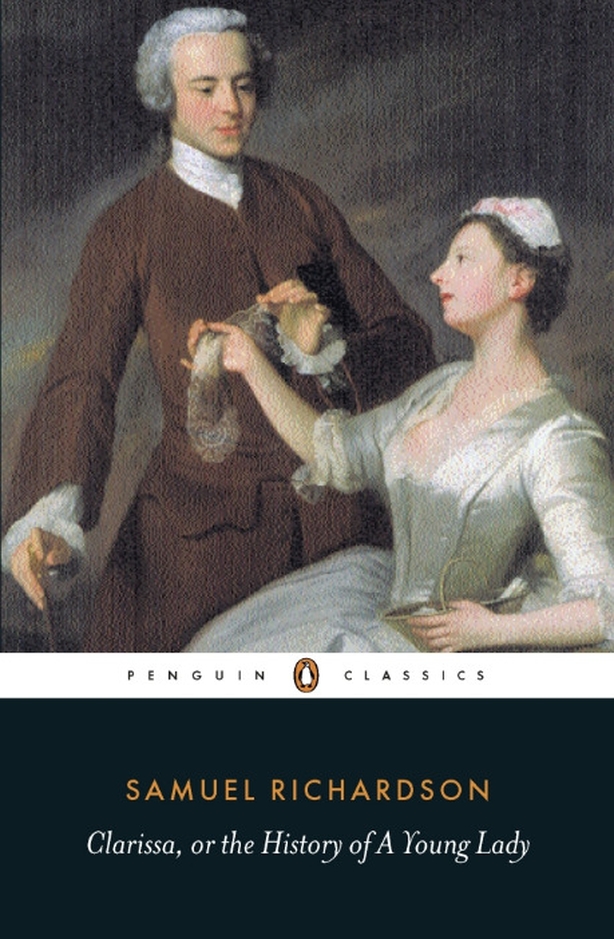 Clarissa is a long read, a detailed account of the lead up to and aftermath of a dimly-described rape. The novel plays off competing subjective versions of events, converging only on the assault, though its meaning is disputed. The female heroine, Clarissa Harlowe, is an exemplary young woman who is pressurised (or hoodwinked) into leaving her parents' house with an attractive nobleman named Robert Lovelace. His subsequent attempts to seduce her are unsuccessful, thanks to her steadfast and often violent refusals.
Clarissa is finally raped, drugged and hysterical, with the assistance of female accomplices. She escapes and precipitately dies, another tragic female heroine in the age of sexual double-binds. She refuses to prosecute, preferring divine justice: "God Almighty would not let me depend for comfort on any but himself", she says. The novel doles out its own form of justice by killing off the now-disconsolate Lovelace.
Yet despite the clear intent demonstrated by Lovelace, 18th-century readers were divided. Some felt that Lovelace was too attractive to be wholly bad and that Clarissa's fatal sorrow was an over-reaction to a natural passion. The author, if no-one else, believed there was a moral message: libertines did not make good husbands and women's consent mattered.
Laughing at rape and rape victims (whether alleged or proven) has a long lineage
Modern readers of Clarissa sometimes respond with "the enormous condescension of posterity". This is a sense that the contemporary public sphere is more accommodating of women's testimonies, certainly more respectful of the seriousness of allegations of rape and sexual assault, believing that the law has evolved to sift subjective accounts and interrogate witness credibility less brutally than before.
Yet the Belfast trial shows how close we are to those "unmodified" and cruel forms of public appraisal that underpinned the 18th-century legal system. Reporting for the Irish Independent, Nicola Anderson noted that the spectatorial nature of the open trial led to a reduction in "common decency", where "rape trial day-trippers" treated the proceedings as "a stage production" performed for their entertainment. During much of the plaintiff's testimony, "scornful laughter rang out in the public gallery", despite the seriousness of the charges.
Such forms of humour remodel suffering and shame as a triviality. Laughing at rape and rape victims (whether alleged or proven) has a long lineage. During the 18th century, rape trials were mined as a source for jokes. The Humours of the Old Bailey (1772), an anthology of "comic" trials, advertised the "merry and diverting" rapes included in its pages. The 18th century was inherently skeptical about women's reliability when discussing sexual activity: articulate accusation and inchoate distress were both judicial liabilities. On the witness stand, then as now, women were open to incredulity, derision, and mockery. As both the Belfast gallery and the 18th-century mob show, nothing disables sympathy and gravity more than laughter. 
We need your consent to load this rte-player contentWe use rte-player to manage extra content that can set cookies on your device and collect data about your activity. Please review their details and accept them to load the content.Manage Preferences
From RTÉ Radio One's News At One, Dublin Rape Crisis Centre's Noeline Blackwell on the proposed review into legal protection of complainants in rape trials
There are further parallels. Clarissa is written in letters, with both characters giving intimate accounts of events, generating credibility, revealing intentions to their confidants. Richardson's novel thus harnesses the "to-the-moment" potential of correspondence: the familiar letter was the instant message of the 18th century. The reliability and truthfulness of textual evidence is something the novel explores: what do we mean when we write? How does our audience shape our self in writing? Can  writing reflect our true selves?
In the third edition of Clarissa, Richardson added an extra letter, designed to consolidate the moral ugliness of the villain, Lovelace, for readers who persisted in sympathising with him. In it, Lovelace proposes that he and his best male friend embark upon a triple rape: assaulting Clarissa's best friend Anna, her mother, and a maidservant. This "frolic" – a kind of 18th-century lads' night out – is an expression of male entitlement.
This letter makes Lovelace's disregard of women and the indiscriminate logic of power underlying sexual violence explicit. He does this because he can and because he revels in his impunity. Lovelace refutes the idea that such an assault would result in imprisonment. Women are unlikely to prosecute, he notes, but he would be delighted if they did. British law "is more merciful in these cases than in any others" and a criminal trial would provide just another stage for exhibiting his prowess. His social prestige and sexual attractiveness will inevitably seduce the audience: "all the women" will favour the defendants and excuse their crimes. 
The group texts in the Belfast trial pose similar interpretive questions as those in the novel: how reliable an index to the defendants' characters are they?
The messages exchanged between the defendants in the Belfast trial parallel this fantasy. In both cases, homosocial bonding amplifies misogyny; both correspondences reduce women to objects – stage props that merely confirm the glamour and supremacy of the male participants. Lovelace's gleeful "what brave fellows! - What fine gentlemen!" is echoed in the smug "why are we all such legends?" of the WhatsApp texts: both revel in their youthful glory.
The group texts in the Belfast trial pose similar interpretive questions as those in the novel. How reliable an index to the defendants' characters are they? As Judge Patricia Smyth advised, "communications of this kind are normally instantaneous and without consideration and may be ill-judged and not representative of character of the sender".
As the acquittal shows, the language of sexual degradation is not equivalent to committing a crime. But skeptical readers, like literary critics, can argue that what is written "without consideration" might be evidence of unconscious disposition: interpretive suspicion extends beyond the courtroom. Unlike the law, fiction depends on generating judgement and sympathy, complicating and refusing easy decisions, so that we continue to debate ambiguity while practicing moral discernment.
Both Clarissa and the Belfast trial have acted as a kind of touchstone of opinion and both offer us a moment of genuine self-reflection. Novels such as Clarissa illuminate the history of sexual violation and the power dynamics of desire and disavowal at work in our culture. The subjective and historical perspectives they give us show us how badly we have failed to progress. If literature teaches the work of sympathy, we need to start reading now.
---
The views expressed here are those of the author and do not represent or reflect the views of RTÉ
---