Opinion: With a new production of the playwright's On Raftery's Hill about to open, how will audiences react to the play this time around?
The Abbey Theatre's decision to produce Irish playwright Marina Carr's work On Raftery's Hill is a brave one, as is the decision to direct it by Caitriona McLaughlin. While Carr is internationally acclaimed as a great playwright, On Raftery's Hill is potentially one of her most difficult pieces for audiences and critics to engage with. It asks uncomfortable questions about how Irish communities operate, resonating with some of the darkest truths of history.
Co-produced by the Druid Theatre and Royal Court in 2000, the premiere production toured throughout Ireland, the UK, and the US and reactions were severe. Following the international success of Carr's Midlands' Trilogy, expectations were high for the next big play from Ireland's emerging leading female playwright. Instead, On Raftery's Hill was met with confusion, shock, resistance and even anger and disgust. Is this Ireland? Is this what we should expect from an Irish play? The underlying implication was that this isn't in line with the traditional pastoral kitchen sink delights. Indeed, where are those comely maidens dancing at crossroads?
On Raftery's Hill is set in a kitchen on family farmland in rural Ireland but disrupts any nostalgia for cosy Irish homesteads that may be provoked on introduction to this setting. The Raftery home is a broken home and the audience act as witness to intergenerational abuse and despair that is played out in two acts. While the artistic sensibility of Carr's dramaturgy is most often considered as influenced by Beckettian landscapes, living appears as a nightmare that will not end in this play and resonates more with James Joyce's infamous dictum on history in Ulysses through his haunted protagonist Stephen Dedalus.
We need your consent to load this rte-player contentWe use rte-player to manage extra content that can set cookies on your device and collect data about your activity. Please review their details and accept them to load the content.Manage Preferences
From RTÉ Radio One's Arena, an interview with Marina Carr and Frank McGuinness about Signatories, a collaborative project honouring the signatories of the 1916 Proclamation
The sense of imprisonment is overpowering. There are animal carcasses rotting in the surrounding fields and the living human bodies appear to be rotting inside the house. Four generations of women remain in the house, from the grandmother Shalome to the great-grandaughter Sorrel, and possibly five generations if, as hinted, Sorrel is pregnant by the end of the play and ensuring that the next generation will be as traumatised as this current one. The father Red Raftery, both villain and victim, roams the fields torturing baby animals as he tortures his own young.
While those familiar with Carr's dramaturgy will expect familial tragedy and spectacle of epic proportions, these are usually staged at a clear remove from "reality" by non-realist staging devices, such as the insertion of mythical characters and ghostly goings-on. In much of her work previous to ORH, one can say "yes, this is awful, but it is a play and not real" and often concludes on a note of hope or change. The dramatic action in ORH is more difficult to remain removed from and there is no hope, change or exit for the characters by the end of the play.
The trauma is naturalistic, identifiable and clearly resonant of deeply embedded problems in Irish history and society. Specifically, the violence and abuse (sexual, physical, emotional) that is enacted by generations of the Raftery family and facilitated, if not protected, by the wider community, draws tense parallels with the exposure of systemic abuse in the main institutions of modern Irish life, such as within the family, community, school and church. In 2000, these exposures were still ongoing and raw in the national consciousness; will this be less so by 2018? Indeed, one can now add violence and abuse in the workplace to that list. Will this change how audiences and critics engage with this play?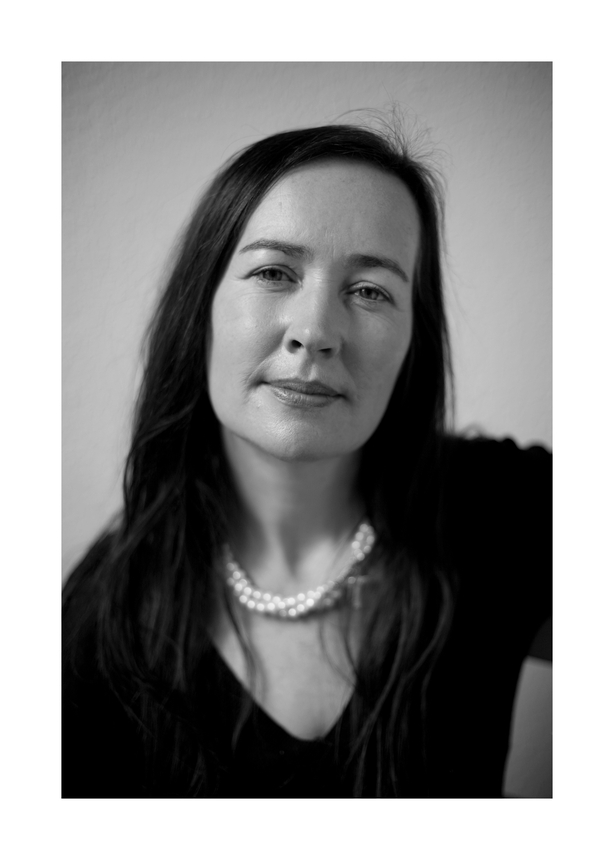 One can question why this play is so difficult to stage when popular culture is bursting with regular and often flippant portrayals of violence. Representations of violence have become normalised to varying degrees. Yet the violence and trauma enacted in this play does not provide a simplistic image of victim and perpetrator, followed by the swift rule of law to ensure justice prevails.
The rape scene that concludes Act I is written to be performed centrestage, followed by a blackout and lights up on the audience for the interval. The father's rape of his virginal daughter is chilling and brutal. The naturalistic staging of the rape on the kitchen table (stabbing the kitchen table with a knife to signal penetration) is tense and threatening. The staging of violence, torture, incest, abuse, humiliation, and despair is clear and effective. Following this, there is an interval, and the audience must make polite conversation as they queue at the theatre bar. How does one begin a conversation?
As is generally the case, the trauma here is both physical and psychological. While the traumatic act of rape is committed by a single perpetrator in this scene, the crime is protected by the complicit silence staged in the dramatic world. This violation alongside the general familial and cultural complicity speaks to histories of patriarchal social structures that continue to normalise and safeguard domestic abuse that are part of the wider dramatic reality and indeed, clearly resonant with contemporary society.
We need your consent to load this rte-player contentWe use rte-player to manage extra content that can set cookies on your device and collect data about your activity. Please review their details and accept them to load the content.Manage Preferences
From RTE Lyric FM's Mystery Train, Marina Carr picks the tunes and talks to show presenter John Kelly
For the Irish audiences attending this play, the community depicted on stage is the one "we" can relate to and the one "we" continue to build. History does not provide a buffer nor protection. The only technique Carr utilises to convey some potential psychological distance between the realist social forces underpinning the narrative and its contextual cultural parameters is the questioning of the evolution of humans from animals, and the potential heredity consequences of this evolution. Carr's play questions the nature-nurture dialectic. Consistent references to the animal kingdom suggest that the Raftery family relies on this link to defend themselves as nothing but "gorrillas swinging in the trees".
On Raftery's Hill opens at the Abbey Theatre, Dublin on April 27 and runs until May 12
---
The views expressed here are those of the author and do not represent or reflect the views of RTÉ
---