Opinion: has the Irish university lecture theatre kept step with those who are now in third-level education?
Ireland is renowned for beautiful universities which are steeped in history and stellar education. We can describe our third level system as a learning square. Three of the essential elements of third level teaching are the students, the teachers and the disciplines. The fourth corner of the learning square is the lecture theatre, the classroom of university learning which houses all this learning. While students and staff rotate and disciplines grow and change, the classroom is the ever staple cornerstone of Irish university education.
But are these learning spaces meeting the demands of modern Irish young adults? There have been calls for more flexible teaching spaces, with the desire for student collaboration, flexible teaching and flexible learning.  Students can be seen huddled around coffee tables and library corners across the country, deliberating on group projects and the wheres and whys of their studies. 
What flexibility does the Irish lecture theatre offer? We have new buildings with jazz-sounding tags like "Next Generation Learning Spaces" and we have to wonder are they going to live up to expectations? In modern education with students having been brought up with Facebook, Snapchat and the like, what genuine engagement and attraction can academics offer in lectures to encapsulate the interest of tech-savvy young adults?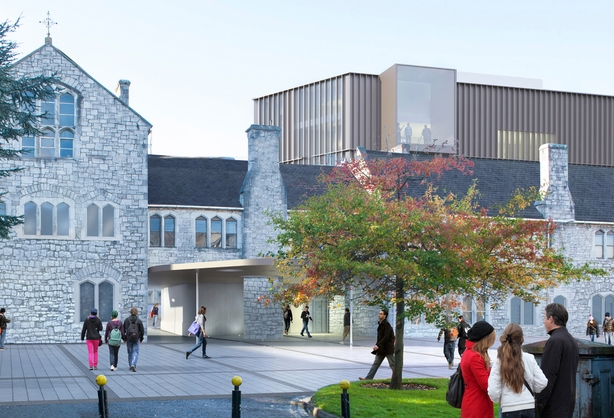 There is no doubt that technology is a certainty in future teaching – we live in a virtual world and virtual classrooms are on the horizon. Huge research is currently being undertaken at UCC around the design and building of the Student Hub, an innovative and ambitious undertaking designed by O'Donnell and Tuomey, who recently completed a project at Central European University, Budapest. There is excitement and anticipation around this transformative building at the heart and centre of the campus. At all points of the university, the sounds of hammering, sawing and builder banter ring out indicating that the future is coming. 
The dream of this building is that the social aspects of student learning will be welcomed as part of the lecture theatre. There is no end to the possibilities of student participation, such as at a Swedish university where students and lecturers collaborated to redesign a science undergraduate course. The study of this collaboration revealed an increase in student satisfaction with the course because of communication between students and teachers, more appropriate level of difficulty and workload.
The day of the lecturer singularly standing on a raised podium before a group of silent, transfixed students may be well and truly in the past. With a need for student participation in the design of college courses, there are new opportunities for students to participate in the class itself. In 2008 it was said that the study of third level classrooms had not attracted a great deal of attention. There has been a change since then with greater discussion and analysis of how this fourth corner of third level education impacts on student learning.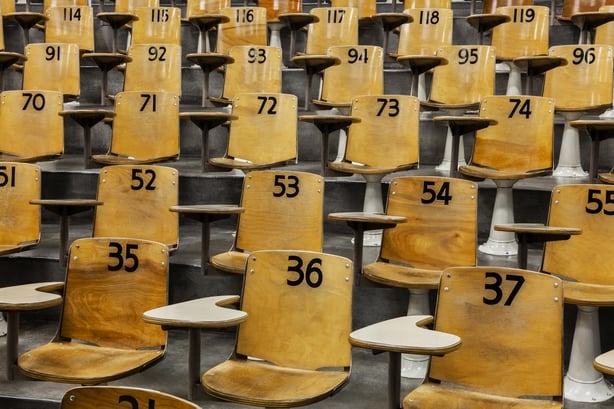 A recent developed approach of "Connected Curriculum" at University College London underscores the need for authentic discussion and participation of students with each other and with their teachers to push forward to even more effective education. This publication is based upon the idea that education is relational, with a goal of not only open discourse within the walls of the university, but also the intention of producing citizens who will emerge into our society understanding the links between people, communities and where new creative ideas will be inspired and embraced. 
So it's not a big ask at all for our universities, staff and student bodies to create open engagement within the class rooms, where ideas can be shared, discussed and respected within an environment of inclusivity. It is time to shake off the old notion of stuffy professor at the top of the room and germinate a new dawn of third level education – flexibility in seating, flexibility in engagement and student voice in curriculum planning. 
Undoubtedly, our universities will not shirk the responsibility bestowed on them to prepare our young adults with strong education but also these other necessary skills of collaboration to release them to a wider society where the strength of our businesses and industries lay on their shoulders. If we are not educating students to the standard where they can show up and speak up, then we are failing them and ourselves. There is however a never-ending hope that every student who sits on a seat in Irish university has the capacity and inclination to go beyond the walls of their education and make a difference from the minor to the major. Students are shining brighter every day. 
---
The views expressed here are those of the author and do not represent or reflect the views of RTÉ
---