Opinion: the complex concept of data produces irrational behaviours in people and organisations as they try to make sense of what they have
Before you start reading, make sure you take note of the headline, which does not say data is the new oil or data is like oil. Saying data is like oil is akin to saying an elephant is like a rope because of its tail. Too often catchy but overly simplistic metaphors do more harm than good when it comes to understanding fundamental concepts. I admit, I myself will be partaking in some simplifying of own but only to help explain the complex concept of data and the resulting irrational behaviours of people and organisations as they knowingly or otherwise use data.
The title refers to the notion that data is the world's most valuable resource, not oil. This is based on the fact that the five most valuable companies listed are essentially data firms (Google, Amazon, Apple, Facebook and Microsoft). There is no doubt that the success of these companies is built upon data (lots of data). Indeed, it is from collecting, integrating and analysing a gargantuan critical mass of digital bytes that Google knows you better than your own self, which is then converted into highly targeted and lucrative ads. So lucrative that Google can charge up to €170 per click for an ad in Ireland (the equivalent of at least a month of home heating oil) and as a result pull in over $27 billion revenue (Q3 2017).
Why then, do we treat data like dirt?
We need your consent to load this rte-player contentWe use rte-player to manage extra content that can set cookies on your device and collect data about your activity. Please review their details and accept them to load the content.Manage Preferences
From RTÉ Radio One's The Business, a discussion on the role of a chief information officer with Richard Corbridge from the HSE
The first question to ask is do we actually treat data like dirt or is that just another elephant's tail? The answer is an unequivocal yes. In fact, a recent study shows that on average almost half of a company's data is dirty, with only 3 percent of datasets assessed meeting basic quality standards. Indeed, just as good data can hold infinite value, dirty data can cost you in the order of $3.1 trillion if you are the US economy.
For me, the irrational behaviour of treating data like dirt is quite simple to explain. The underlying reason is that most people just do not understand data full stop. This misunderstanding is then manifested in behaviours that are quite silly at best and detrimental at worst.
There are many of these actions and I'll focus on three of the most common. The first is that many see data as an off-shoot of doing business. Customer details are just a by-product of creating invoices and being paid. Product data is a consequence of creating a brochure and neither an asset to be treated as such to be later leveraged for business insight. Such a perspective overlooks the central role of data in operating a business and is a fundamental error akin to messing up blood as urine.
Then there are those obsessed with keeping data to themselves by building technical islands wrapped in bureaucratic structures
There is also the behaviour that makes the process of realising value from data look more like alchemy, with technology being the magic sauce to getting a golden outcome. Unfortunately the results are far from it, with data getting the thin end of the stick. From the outside it looks like jumping on the data bandwagon and investing in shiny tech with promise of creating of a virtual crystal ball that will predict the future. However, in the midst of all the shininess, data is treated as a secondary citizen not the main attraction. This can result in some very interesting conversations when the time comes to explain, why a certain project is over time, over budget and underperforming.
Funnily enough, the third behaviour is at the other end of the spectrum and it is being obsessed with data. The obsession manifests in numerous ways, the first of which is mindlessly hoarding every bit of data that passes the door whether it is of value or not. Chances are that most of the data is of little value, leading to a common feeling of data/information for the less obsessed.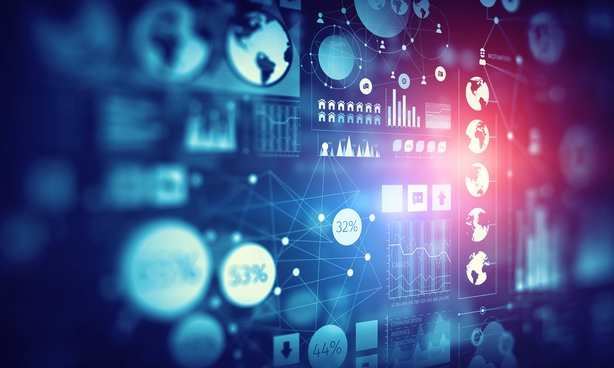 Then, there are those obsessed with keeping data to themselves by building technical islands wrapped in bureaucratic structures, with the primary aim of realising value through total ownership. The reality is that the opposite happens as the value quickly diminishes along with the value of other datasets that could be synergised through timely integration. This silo culture, developed on purpose or otherwise, is one of the biggest data transgressions in organisations.  
Finally, the value of data is a deceptively complex concept. Only since the turn of the century have academics really got to grip with it. Before that, business value was a black box best explained as lucky bag (good or bad depending on your results). So don't be disheartened if it has been elusive if not impossible to tie down. But before you even start thinking about the value of data, take a step back and ask yourself do you know what data is and are you treating it like dirt? From our research, the probability is that no, you don't and yes, you are.
Tadhg Nagle is co-Director of IMI Data Business and helps organisations understand the business value of data through tools such as the Data Value Map.
---
The views expressed here are those of the author and do not represent or reflect the views of RTÉ
---