Analysis: all you ever wanted to know about the Freedom of Information process
When most people hear the words Freedom of Information, they might instinctively think of investigative reporters, previously secret ministerial memos or indeed embarrassing political expenses. However, Freedom of Information (FOI), is not just about journalists and is a tool available to everyone, irrespective of who they are or where they live in Ireland.
Already, thousands of people around the country have used FOI requests to get access to things like their personal medical records or their social welfare files.
Yet FOI for the average citizen doesn't have to be about accessing only your own personal information. Every member of the public has as much right to seek government files or find out what their TD claimed in expenses last year as somebody from RTÉ or a newspaper reporter. For example, all local councils are subject to FOI too so if there's a pothole on your road that never seems to get fixed, maybe you can find out why. Best of all, since the new Freedom of Information Act was introduced in 2014, requests are free.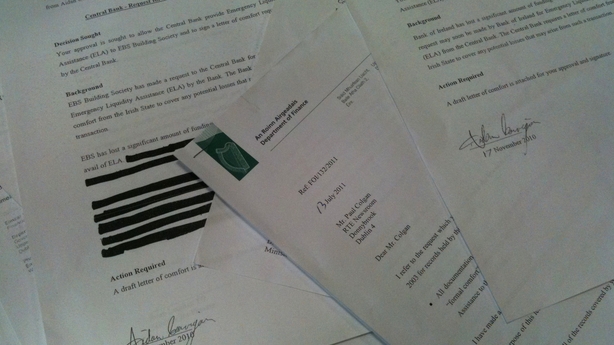 How do I make a request?
Making a request is as easy as can be.
While some public bodies and government departments will ask you to fill in lengthy application forms, you do not have to. In fact, the only things you need are a contact email address for the FOI department and eight simple words: "Under the FOI Act 2014, I am seeking …".
After that, you just specify what it is you are looking for, be it an unpublished report, correspondence between officials, a spreadsheet of costs, or any other type of record you can think of.
The main thing to remember is that FOI is not there to answer questions. Instead, it's about the records that exist. When you are crafting your request, you need to try and imagine what documents there might be and which are relevant to you.
Who can I make requests to?
More or less every single public body you can think of is subject to FOI: all government departments, county councils, public hospitals and so on. There are literally hundreds of them, some of whom deal with thousands of requests each year and some that might only deal with one. You can see a full list here. 
There are some bodies that are exempt, like the President's office and there are several for whom somewhat different rules apply including An Garda Síochána and indeed RTÉ.
To learn more about the specific restrictions that apply to some public bodies, that means reading the Act (which is nowhere near as daunting as it sounds)
We need your consent to load this rte-player contentWe use rte-player to manage extra content that can set cookies on your device and collect data about your activity. Please review their details and accept them to load the content.Manage Preferences
From RTÉ Radio One's News At One, a report on An Garda Síochána paying GoSafe €1.2million euro per month to carry out speed checks, details which were released to RTE under FOI
What are the main issues I will face?
While incredibly useful, Irish Freedom of Information law is full of exemptions where you can be refused access to the records that you are looking for.
Some of the most common exemptions that people run into are those relating to commercial sensitivity, legal advice, security implications, or what are known as "deliberative processes".
Often, it can be worth waiting for a decision to be made before looking for records. If, for example, you are interested in whether Minister for Finance Paschal Donohoe will increase tax on cigarettes in Budget 2019, then it is usually more straightforward to wait until after the measure has been announced.
What if I'm unsuccessful?
If your request is refused, there are two key steps in the appeal process.
The first step is internal review, which costs €30 and is decided on by the same government department or public body. The general experience here would be that these are often refused again.
The next step is an appeal to the Office of the Information Commissioner (basically the gatekeeper for FOI law). This costs €50 and is decided on the legal merits of the case.
If the issue is particularly important and the public body continues to fight access to the records, it can even end up in court.
We need your consent to load this rte-player contentWe use rte-player to manage extra content that can set cookies on your device and collect data about your activity. Please review their details and accept them to load the content.Manage Preferences
RTÉ News report on the 30,000 FOI requests made in 2016
The dos and don'ts
Do be specific in your requests. If you know exactly what you're looking for, spell it out.
Don't be too general or look for records over too long a period of time.
Don't overdo your requests to any one organisation. Remember FOI is only a small part of the work sometimes very busy organisations have to do.
Don't ask questions but instead, do ask for the records that are actually likely to exist.
Find out more
If you want to find out more, you can read my beginner's guide to FOI. It's an expanded version of this article, which answers some more detailed questions and will also tell you about other options open to you when seeking access to documents.
You might also like to follow the work of Right To Know, a transparency organisation set up to pursue the public's right to know about how their money is spent and why official decisions are made.
---
The views expressed here are those of the author and do not represent or reflect the views of RTÉ
---