Opinion: we currently do not have a properly functioning definition nor conceptualisation of what is a cybercrime
By Orla Lynch and James Cuffe, UCC
For every generation, there's always an element of fear regarding the unknown and a fondness for simpler, more familiar times. Our society is changing so fast it can be difficult to know the best course of action to safeguard our children, our parents and ourselves, particularly in relation to the unseen or unknown threats being made possible by new technologies.
While technology is not inherently a danger to society, it is the potential for behavioural change that technology brings that should be the focus of our attention. Changes may be unintended, but the impact cannot be ignored because it is in the space between the technological and the human experience that the abuse of knowledge and power can flourish.
We would do well to remember that crime has always adapted (and in some cases, leads) to technological innovation. Examples of this are the early adoption of beepers and mobiles by drug dealers before such devices were commonplace and advancements in communications technology that facilitate stalking and harassment.
You are imitating the actions of pulling the lever on a slot-machine in Vegas anytime you scroll down for an update or swipe left for a match
As a result, we need to broaden how we think about and understand cybercrime so that we can tackle any abuse of knowledge and power that emerges through our increasing integration with technology. To date, companies in the digital technology field have been able to grow in a poorly regulated environment due to the very nature of innovation. Social media developed an arena that we never knew existed and regulation of that space has been slow, clumsy and inadequate.
For example, a side effect of engagement with social media is online addictive behaviour. This is a phenomenon that is perhaps most often associated with young people and their penchant for online gaming. It is not merely a result of some psychological weakness of the youth in question, but a result of the inclusion by programmers of deliberate techniques for facilitating and encouraging addictive behaviours.  
We are all too familiar with such techniques, yet their impact may be felt most by our youngest and most vulnerable social media users. You are imitating the actions of pulling the lever on a slot-machine in Vegas anytime you scroll down for an update or swipe left for a match, looking to see what happens next. Will you get a win, a hit, a like, a match?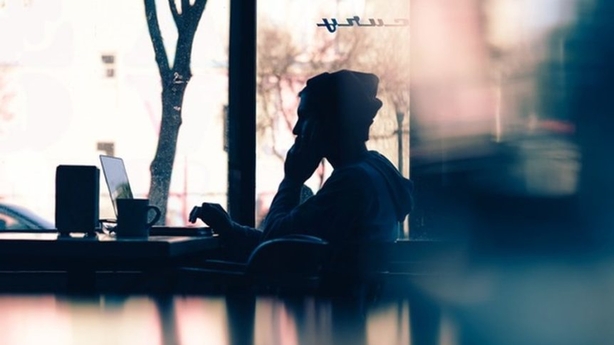 While we might believe that social media and gaming platforms are grassroots, user-led experiences, the reality is that designers have teams of psychologists and other social scientists actively working to keep us engaged. By manipulating our cognitive and emotional experiences, we can be persuaded to continually curate and maintain our involvement whether it is improving our profile, tweaking photos, or commenting on our (bespoke) news feed.
As a result, we are always on and are kept always on by a manipulation of our need for social approval and our many cognitive biases. Such predatory techniques are also witnessed in the offline world, but in the case of, for example, addictive substances, the regulation has been at source – prohibiting the sale of alcoholic drinks deals in pubs, introducing a minimum price per unit of alcohol, restricting access to gambling venues to over 18s etc.
And this is the crux of the problem regarding technology and crime. The use of certain techniques to drive consumers to engage is both commonplace and problematic. We are familiar with the debates around young people and the appropriate age at which they might be allowed unsupervised access to a phone, tablet or personal computer. Traditionally what was appropriate for young people was both a matter for the family and the state and the potential consumers of a particular product could be legally restricted.
Legislation must be a part of any solution, as must education, family supervision and policing
What has changed is that powerful corporations have the potential to freely access young consumers in an unregulated space, where we know that significant threats to young people exist in the form of grooming and sexual and financial exploitation. Despite these dangers for young people, responsibility has become focused on parents and teachers. Efforts are then made to change the nature of young people's online behaviour rather than restrict the access they have to the risk.
Risk-taking behaviour is a normal and expected part of adolescent development and many young people cannot foresee the potentially lifelong consequences of risky online behaviour due to a youthful sense of invincibility. Given this, behavioural change in its own right is notoriously difficult to achieve and sustain (this applies to adults too).
We need your consent to load this rte-player contentWe use rte-player to manage extra content that can set cookies on your device and collect data about your activity. Please review their details and accept them to load the content.Manage Preferences
From RTÉ Radio One's Drivetime, Europe Editor Tony Connolly reports on the EU Digital Summit in Tallinn, Estonia in September 2017
The truth is that we currently do not have a properly functioning definition nor conceptualisation of what is a cybercrime. This is because we do not have a useful conceptualisation of how online activity, particularly by young people, has become a part of interpersonal communication. We need to understand the role that the online world plays in the daily lives of young people. We also need to understand the positive and negative feedback that engagement in social media plays more generally. And we need to understand and regulate the manipulation of cognitive and emotional reactions by powerful corporations who have effectively been given free access to our children.  
Legislation must be a part of any solution, as must education, family supervision and policing. However, given that we are on the cusp of allowing our first fully digital generation to grow up under the free influence of large corporations without the social and personal tools to negotiate them when things go wrong, we all have an ethical and legal responsibility to act immediately.
Dr Orla Lynch is Head of Criminology at University College Cork. She is a psychologist and her current research focuses on victimisation, terrorism and political violence. Dr James Cuffe is a lecturer in Criminology at University College Cork. He is an anthropologist and his research focuses on the social effects of technology and social control.
---
The views expressed here are those of the author and do not represent or reflect the views of RTÉ
---