Analysis: video gameplay is often viewed as problematic when it comes to the health and fitness of Irish children, but it might also provide some solutions as well
By Jamie McGann, ADAPT Centre and Johann Issartel, DCU
Children have a tendency to over-use such electronic devices as smartphones, tablets and video gaming consoles. This means more time spent in front of a screen and less time being physically active. Overall, modern play habits have become increasingly sedentary, which has had a significant impact on the health and fitness of Irish children. There are now unprecedented levels of childhood obesity, which in turn predicts heart disease, stroke and diabetes in later life. This crisis will decrease life expectancy and cost the State billions.
For previous generations, self-generated physical activity, in the form of free play, formed a central part of childhood and adolescence. Traditional street games (hopscotch, leap frog, red rover, rounders etc.) were child-led with few constraints, fostering a sense of freedom where the only objective was to have fiun. These games were classed as "child's play" and deemed to be "easy".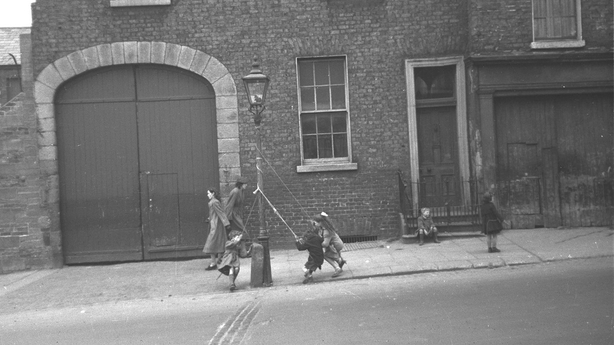 But not anymore.
Research from DCU School of Health and Human Performance has found that the majority of pupils in Irish schools today demonstrate poorly developed fundamental movement skills. Put simply, our children and adolescents cannot hop, skip, jump or catch properly. Poor command of such skills in childhood can result in an aversion to physical activity and non-participation in sport over a lifetime.
Recent studies also indicate a cause and effect relationship between fundamental movement skills and cognitive processes such as memory, attention and spatial awareness. In an applied context, a poor level of fundamental movement skills proficiency has a direct negative impact on academic achievement.
In order to master fundamental movement skills, children must hop, skip, jump etc. with several performance criteria. This refers to the parts of each skill that combine to form a unique movement sequence. For example, a jump entails lifting both feet off the ground, purposeful arm movements and good balance in the air and on landing.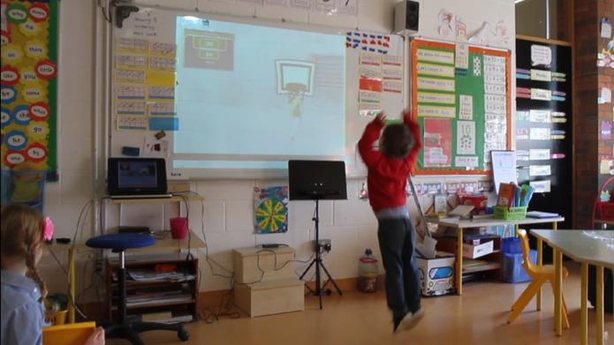 Experts are calling for children to disengage from electronic devices such as video games, and participate in more traditional physical activities. Interestingly, whilst activities such as video gameplay can be seen as a significant part of the problem, it is also important to see how they could in fact provide part of the solution.
Research supported by the ADAPT Centre at Trinity College in Dublin has focused on the development of a suite of video games specifically designed to teach children how to hop, skip and jump in the classroom setting. These games replace the usual hand-held controller with a 3D sensor that responds to user movements. Gaming features are adaptable and support personalisation. This means the teacher remains in control and has the ability to adapt gameplay to focus on the parts of a skill each child needs to learn.
The study showed that children improved their fundamental movement skills through video gameplay by significant margins and also experienced high levels of physical activity, enjoyment, confidence and motivation. Findings also suggest that by improving their fundamental movement skills, children also made gains in underlying cognitive processes crucial for reading.
By embracing technology, parents, teachers and coaches could find new ways to develop fundamental movement skills in children
Young people are familiar with a range of commercial 3-D sensor games and interested in wearable physical activity trackers such as Fitbits. 3-D sensor technology has found its way into the latest smartphones and our mobile interactions may soon be more than finger tapping and swiping activities and promote full body interactivity instead.
By embracing technology and literally moving with the times, parents, teachers and coaches could find valuable new ways to develop fundamental movement skills in children. This would also at the same time promote physical activity, confidence and competence so that kids can continue to engage their bodies in fun and playful movement experiences.
Dr Jamie McGann is a postdoctoral researcher with the ADAPT Centre at Trinity College Dublin and a primary school teacher in Dublin 10. Johann Issartel is a lecturer at the School of Health and Human Performance at DCU
---
The views expressed here are those of the author and do not represent or reflect the views of RTÉ
---